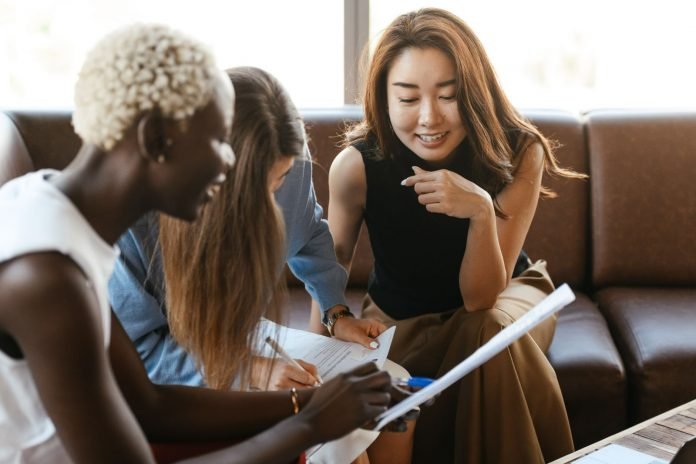 Last Updated on April 27, 2022 by azamqasim
Looking professional and chic in the workplace is something that we all strive for. It can be hard to know what to wear and even harder to put together an outfit that makes you feel confident and stylish.
In this blog post, we will discuss some office style tips that will help you look your best. We'll cover everything from what colours to wear to how to accessorise your outfit. You might want to finish reading first before you buy gold earrings or a new pair of shoes.
First and foremost, it is important to know what the dress code is in your office. If you are unsure, it's always better to err on the side of caution and dress a little more formally. Once you know what the dress code is, you can start planning your outfits accordingly.
Style Tip #1: Stick to a Colour Scheme
One of the best ways to look chic in the office is to stick to a colour scheme. This doesn't mean that you have to wear all black, but choosing a few key colours and sticking to them will help you create looks that are both professional and stylish. Once you have your colour scheme down, try to mix and match different pieces so that you always have something new to wear.
Note: Wearing certain colours can subconsciously convey different messages to those around us. For example, wearing black conveys power and authority while wearing white conveys purity and innocence. If you want to make a good impression at work, it is important to choose your colours wisely.
Style Tip #2: Invest in Quality Pieces
When it comes to building a professional wardrobe, it's important to invest in quality pieces. Not only will these items last longer, but they will also help you look your best. Look for items that are made from high-quality materials and construction.
That doesn't mean that you have to spend a fortune, but it does mean taking the time to find well-made pieces that will stand the test of time.
Style Tip #3: Accessorise Your Outfit
Another great way to look chic in the office is to accessorise your outfit. This can be anything from adding a statement necklace or pair of earrings to wearing a scarf or belt. Choose accessories that compliment your outfit and help you create the look you're going for. Don't be afraid to experiment—sometimes the most unexpected combinations can look the best!
Style Tip #4: Wear Comfortable Shoes
One of the most important office style tips is to make sure you're wearing comfortable shoes. You will be spending a lot of time on your feet, so it's important to choose shoes that won't hurt your feet or make you feel uncomfortable.
If you can't find comfortable shoes that are also stylish, try to find a compromise between the two. For example, you might want to wear heels that are a bit lower than usual or opt for flats instead of stilettos.
Style Tip #5: Be Confident in Your Look
The final office style tip is to be confident in your look. No matter what you're wearing, if you don't feel confident in it, it will show. Remember that you are dressing for yourself and not for anyone else. As long as you feel good in what you're wearing, you will look great.
Following these office style tips, you'll be sure to look chic and professional in the workplace! Just remember to stay true to your personal style, and don't be afraid to experiment with different looks. With just a little bit of effort, you'll be looking like a boss in no time!
Read More: Add a splash of Boho chic to Any Space Through Decoration