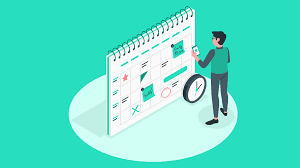 Last Updated on March 1, 2023 by asifa
Virtual event companies in Qatar streamlined and simplifies the event planning and executing process. The event organizer duties are same to the project manager or team leader. In general, the event organizer is in charge of developing and carrying out the event's goals, strategy, development, execution, and wrap-up. During a live event, event moderators can wear numerous hats, and because they have direct interactions with both speakers and participants, professionalism, a calm manner, and decisiveness are crucial characteristics for them to have.
Without a wonderful, captivating speaker, a virtual events platform is nothing more than a simple meeting place. Good speakers are industry leaders who produce interesting presentation materials and are either familiar with your event technology or are willing to learn new things. Post-event monitoring and statistics are critical components of the virtual event lifecycle. Taking the acquired data and producing useful reports aids in shaping future programming, refining target event attendees, and calculating Return. Data visualization and presentation experts with Power skills might be extremely beneficial.
Present of Virtual Events
With social distancing in full flow and the future is uncertain and companies don't know when we will be able to return back to any form of physical gathering, companies are assisting their clients in finding new ways to deliver their message. In the present, all occurrences are entirely virtual. The rapid and comprehensive change from live to virtual events will undoubtedly have proved to even the most doubters that there are significant benefits to presenting an event digitally; at the most basic level, worldwide reach, content capture, and straightforward return reporting.
Companies have swiftly and successfully shifted the entire series of events from live to virtual because of the situations. If COVID-19 teaches us something and that is that virtual events can function in ways that we have not been prepared to encounter until now. Companies are working on new platforms and ways to engage people, so keep an eye on this space.
Future of Virtual Events
Other developing trends, such as paperless, touchless, or contactless technology, have emerged as the saviors of practically all enterprises in this epidemic. Technology has played a significant role in assisting event organizers. Looking 9-12 months ahead, a hybrid strategy is a logical choice for event organizers, particularly in the conference, exhibition, and brand activation markets. Along with the live event, an integrated virtual solution is being used. The near future is unknown. Many of the features of a live event may be developed and used virtually, ensuring that expense is not wasted, effects of expanding the audience and results are not reduced.
Save Time & Money
Virtual events companies in Qatar significantly minimize the overall expenditures or associated costs with preparing and delivering your event. Virtual event can be an excellent choice for meeting and event planners who are working with a limited budget. Virtual events are often 75 percent less expensive than in-person experiences because virtual planners help us save money.  You save money on employees, the venue or rooms, assembly and breakdown, accommodations for participants, catering, transport, and other expenses. As an event manager, the only thing you need to be concerned about is the cost of the virtual events platform and the corresponding marketing strategies, which are essentially restricted to digital technologies.
Expand the Audience
One widespread misunderstanding concerning virtual events is that they distract an organization's in-person activities. Virtual event, on the other hand, have the opposite impact. Attending in-person events can be challenging for many people for a variety of reasons, ranging from financial and economic constraints to health concerns and disabilities. Having a virtual event pass to an in-person event, for example, allows persons with personal or technical obstacles to participating, which adds an aspect of inclusiveness to your strategy. Allowing people to join online for the first time especially if the reason for not going is financial can be a great selling point.
Technology
With the advancement of technology, virtual events have grown more advanced and user-friendly for those who wish to participate. Technology makes the job of an event manager easier and allows them to concentrate on the important aspects of the event. It benefits everything from attendee satisfaction to project management, so give it a shot at your next event. Event technology is used to improve event planning processes, engage participants, give return statistics, raise security, and improve attendee experience, among other things. Attendees' experiences can be improved with event management solutions.
masterbadge is one of the best virtual companies in Qatar, offering services to organize an event with a full set of tools to assist customers in producing amazing events. Virtual and hybrid events are a great way to combine virtual and physical activities. The fundamental purpose of these virtual event platform is to reach a larger audience by integrating in-person and virtual components.
Read more: Top 10 Ways A Virtual Assistant Can Grow Your Business