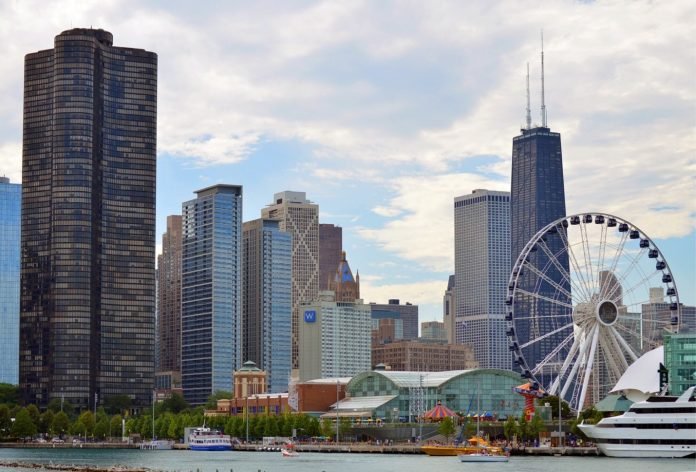 Last Updated on September 15, 2022 by admin
Nowhere you live is ever perfect, although living in Illinois and the Midwest can be pretty incredible if you know where to go.
Chicago is just a short train ride away, there are some great sports teams (Chicago Bulls anyone?!) and amazing restaurants. Also, it's super flat so you don't need to even bring your walking shoes if you don't want to.
In this article, we will give you the benefits of country living in Illinois and why you should move.
Cost of Living in Illinois
Everyone is feeling the financial strain of the past few years. In comparison to the average costs in America, it falls below the average, meaning you get more for your money living there.
The average house price is $234,000, whereas the national average is $294,000. Utilities and bills are also cheaper, as well as groceries.
Once you've found your ideal home and where you want to live in Illinois it's also worth knowing the general maintenance and contractors' costs and where to find them.
The benefits of living in Illinois are that they are also reasonably priced and in line with the living costs.
If you're in need of a roofing contractor, check it out here and click the link to learn more.  
The Nature
There are some absolutely beautiful places of natural beauty in Illinois if you like the great outdoors.
There's Shawnee Natural Forest for some epic scenery, Spring Valley, and Skokie Lagoons which is a large open body of water.
Whatever you nature fix, the Midwest has it in abundance. There are some perfect places for camping and getting back to basics.
Job Opportunities in Illinois
People might be put off moving to Illinois because they think there isn't much in the way of employment and job opportunities. However, there are plenty if you know what you're looking for.
It's fastly becoming a major player in tech and tech start-ups, as companies want cheaper office spaces as well as mining and manufacturing.
There's plenty of innovation happening in Illinois, where young college graduates can make their mark.
Illinois Has Some of the Best Food
If you're a foodie and enjoy eating out, then Illinois will not disappoint. There are hundreds of fabulous restaurants for you to enjoy, at fair prices.
Illinois is famous for certain things like deep-dish pizza, Italian beef sandwiches, hotdogs, poutine, pierogi, and more!
You'll never be bored when it comes to your dining out choices. Illinois also has access to some of the best fresh fruits and vegetables in the country.
If you enjoy eating food that's healthy and delicious, you'll be able to get all the products you could ever want!
Living in Illinois: Take the Next Steps
Moving city and changing your life can feel a bit daunting at first. However, living in Illinois has so many benefits, from all the incredible art to the architecture to The Cubs!
Living in normal Illinois can be a reality to any aspiring graduate or professional couple. Take that leap of faith today and put your plan into action.
If you liked this article and found it useful, why not check out the other articles on our site?
Read More: 6 Places to Visit in the American Midwest