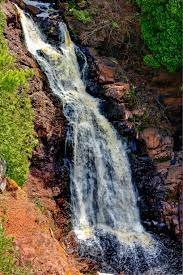 Last Updated on July 9, 2023 by
When thinking about great American tourist attractions, many people automatically think about the East and West coasts. While these areas certainly have some amazing attractions, you shouldn't forget about the American Midwest. 
The American Midwest has some of the very best of what the USA has to offer. This article will help you plan a trip to the area by showing you 6 great places to visit.
1. Mount Rushmore
Mount Rushmore is one of the most iconic locations in human history. This carved mountainside in South Dakota is symbolic of American freedom and democracy.
Mount Rushmore features the faces of four great American presidents carved into the mountainside.
2. Willis Tower Skydeck
Chicago has one of the most impressive skylines in the world. When planning a trip to the American Midwest, you can't afford to miss it. The best way to experience the amazing view is on the Willis Tower Skydeck.
If you're not afraid of heights, you can even step out onto a glass floor that hangs over the city.
3. Mall of America
The mall of America has to be seen to be believed. While you might not think a mall is anything particularly special, the scale of the Mall of America is truly staggering.
To call it a mall is actually an understatement. This huge complex has over 520 different stores. It also has various other facilities such as restaurants, an aquarium, and even an amusement park.
4. Visit a State Fair
Visiting a state fair in the American Midwest is an experience like no other. The state fairs are actually an integral part of midwestern history. The origins of these fairs go back to the agricultural history of the area.
This is why you'll find things like livestock competitions and contests for growing different kinds of produce. The state fairs have now evolved into huge family fun events.
Each state fair has something that makes it stand out. For example, the Minnesota state fair is known for its stunning gardens.
5. Climb Sand Dunes in Michigan
The Sleeping Bear Dunes National Lakeshore is another attraction that needs to be seen to be believed. While sand dunes might not sound that special, the sheer scale of these dunes makes them a sight to behold.
These sand dunes tower at heights of 450 feet offer a breathtaking view of Lake Michigan. If you want to see some natural beauty, you can't go wrong with this tourist attraction.
6. Sankoty Lakes
Sankoty Lakes is home to some of the clearest and cleanest water in the world. Sankoty Lakes offers a world-class wilderness retreat that offers an unforgettable camping experience.
Whether you're interested in camping, glamping, or RV living, this is the perfect place to relax and unwind.
Experience the American Midwest
As you can see, the American Midwest has a lot to offer. If you're planning a trip to the USA, make sure you consider some of these amazing attractions. Read this also related post Wonder of Scuba Diving in Andaman
If you want to learn more about other travel-related topics, check out the rest of ou blog posts. 
Apart from that, if you are interested to know about Top 7 Tourist Attractions in Armenia? then visit our Travel category.