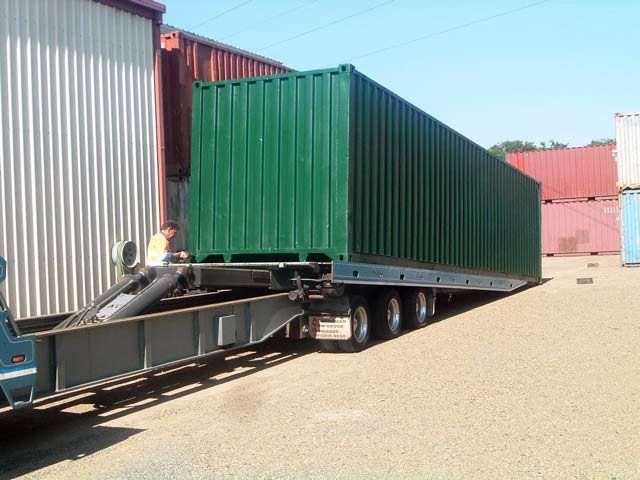 Last Updated on January 30, 2022 by rida
Shipping containers are nothing but large steel boxes that are used to transport a variety of products. From fruits to garments, machines and flammable and toxic raw products, One can carry their cargo from point A to point B using container shipping. Carrying out container removals interstate through export can seem to be a straightforward operation, but it is a complicated system consisting of inspections and procedures.
What is the expected passage period for a container?
Transhipment time between two countries varies greatly depending on the ports of origin and destination within each country. As a result, when shipping from one particular place to another one, some might have the longest route, which takes about 75 days on average, while the shortest might take about 17 days. However, if people are delivering overseas, keep in mind that there might be unforeseen problems that might have a high chance of causing delays.
What kinds of freight should be shipped in a container?
All ordinary dry shipping containers are responsible for multiple freight such as finished goods and do not need special requirements during transit such as cold storage or circulation. These cargo containers are the most widely used in the world and come in a variety of sizes, allowing shipping companies a variety of choices to serve the needs of certain cargo.
What information must be provided for foreign shipments to specific locations?
Even though each country has various conditions for exporting and importing products, such records – such as a bill of lading, a sales invoice, or a packaging list – are required despite the origin or destination of the shipping. When carrying out container removals interstate, critical or dangerous cargo, additional documentation can be needed, such as a customs permit, power of attorney, or complimentary papers.
What is the distinction between FOB and CIF?
CIF means Cost, Insurance and Freight whereas FOB means Free On Board. CIF and FOB are two of the most commonly used Incoterms, and they often cause uncertainty when deciding which to use for exports and imports. The key distinction between the two is who is responsible for the commodities as they are in transit. Under CIF, sellers are accountable for expenses and liabilities up until shipment is given to the purchaser, while according to the FOB Incoterm, accountability for costs and liability lies with purchasers once the cargo is loaded.
How does one calculate delivery costs?
The cost of freight transport is determined by the type of service required by the goods. Furthermore, there are a few factors to remember that will play a role in deciding shipping costs: container selection, cargo characteristics, related Incoterms, and transit time. Consequently, any special shipping conditions, such as those needed for dangerous materials, are likely to incur additional costs.
This statistical map shows the average price of imports from the United States to Australia during the last 18 months. These numbers do not account for additional or unexpected costs that could arise during the booking and delivery period.
Moving Containers is the freight container transport specialists, whether it's a local or interstate supply. Shipping containers can be transported quickly and easily by road, train, or a hybrid of the two to anywhere around the world. Not only do they have the finest and most dependable pilots, but they also have a huge new fleet. Moving Containers also allows extensive use of Australia's rail network and is also the most cost-effective option for long-distance and regional deliveries. People can carry shipping containers anywhere that need to go easily and affordably by combining the use of several trucks and rail. If it's by road, train, or both, local or interstate, people offer a wide range of container transport facilities to meet all of one's needs.
Read More: How to Choose a Freight Forwarding Service