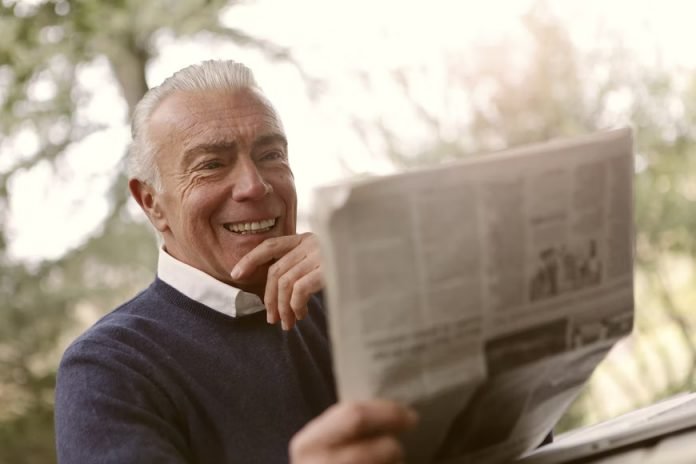 Last Updated on November 10, 2023 by Asfa Rasheed
A life well-lived deserves a befitting and well-deserving life post-retirement. There is a valid reason why the retirement years are often referred to as the golden years. We all strive to live a fulfilling life where we work hard to do justice to all aspects of life—from education to career or vocation, personal and social obligations. Working hard to fulfil all the obligations and responsibilities and pursuing one's dreams and aspirations is hard work, earning a stress-free retirement life when the focus should be on ourselves. We deserve our retirement years to be as relaxing as possible with self-care as the focus.
One of the options to choose for the retirement years is to live in a retirement village or community. In the past few years, retirement living in Sydney is becoming a popular and preferred choice for many. As with the other periods of our lives, the retirement period requires due consideration and prudent planning.
The financial planning for the retirement life should begin on reaching the 50+ age. Research the types of retirement living options and the cost involved to save and plan accordingly. Consulting a professional in this field will help you plan better. Financial planning is followed by looking for the right retirement community for yourself or your loved one.
Choosing the proper retirement village in Sydney is imperative for hassle-free easier retirement life. The homes should be an extension of your own home with all its comforts within and around the premises, reliable and supportive environment and staff, medical facilities, and more. While choosing a retirement home, specific basic needs must be considered.
Consider the following six must-haves in the retirement villages in North Shore, Sydney:
Easy Commuting Distance from Essentials
The retirement village should be within easy commuting distance from your family and essential services like a medical facility, a supermarket/market place and recreational areas like a cinema hall, theatre, etc. Choose an area you are comfortable in, with safe surroundings. Some retirement villages in NSW have a transport system within the premises to take their residents around from point A to point B.
Well-Trained Staff
The retirement home must have a well-trained, friendly and compassionate staff since they will be the ones looking after you and keeping you company. Check if the village facilitates and appoints personal valets and companions to care for your daily needs. The premises should be well protected and secure with round-the-clock security and surveillance system.
Robust Security and Consistent Activities
The residential areas should be old, age-friendly, and safe, preventing accidents. Old age brings frailness, requiring added safety measures in the rooms, specifically the bathrooms and stairs. An alarm system in the rooms and around the common areas plus an internal communication system for easy and quick calls for help. Many villages also arrange workshops for pottery, yoga, meditation and excursion trips. See what suits you the best, to make the right choice per your requirements and aspirations for your retired life. The community should also have a recreational centre for the residents to congregate, socialise in, and enjoy indoor games and other activities.
Medical Aid
A 24-hour medical aid in-house facility with a dedicated doctor on call and a direct connectivity/partnership with a hospital or medical facility in case of an emergency. The community also must have an ambulance or be connected with an ambulance service.
Greens, Cleanliness, and In-Room Dining
The outdoor area is well lit and easy to move around with well-kept gardens and common areas—a running kitchen with stringent hygiene and cleanliness regime, with nutritious food. Many villages have the facility of in-room dining, for the times you want to stay in and are not up to socialising.
Friendly Pet/ Visitor Policies
Check the policies and official contracts of the retirement home. Their policy is about insurance and refund, having pets, visitors, with family members staying over once in a while. After all, staying in a retirement home does not mean being cut off from family and friends.
The above must-haves will not only ascertain your safety and care but will also add to the richness of your golden years. The most important requirement for a fulfilling life is human connectivity, and the retirement village you choose to stay in values humanism and inter-personal relations. Spending time with one's peers is always enjoyable, and a life without the worries of obligations and work pressures will be more joyous at a retirement home where you will be amongst others of your age. Please consult with our in-house experts and consultants who will help and guide you in finding the best facility for the retirement years and help you move and settle down into your new home and life.
Read More: The Luxury of Living in Retirement Villages