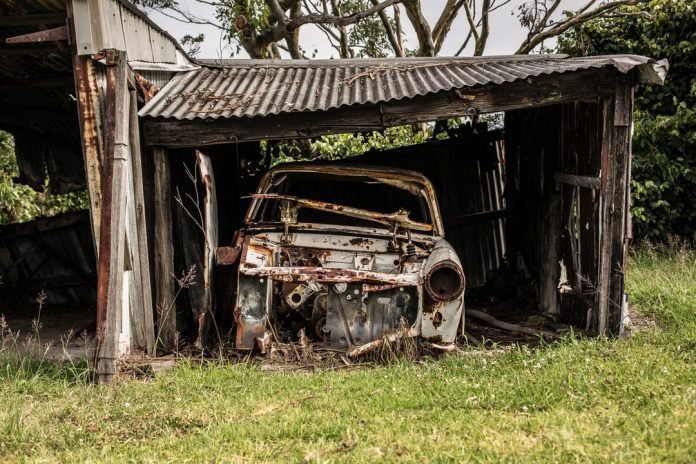 Last Updated on July 30, 2022 by rida
Did you know that keeping an old junk car on your property in Denver, CO, can result in a minimum fine of $500 to $999? That's unless you store it in an enclosed space, out of the view of the public.
Many other states charge similar penalties, including California, Georgia, and Washington.
That's enough reason to get rid of that heap of decaying metal out on your yard, which you can do for free, anyway. This guide details how exactly you can do that, so be sure to keep reading.
Sell It for Cash
A typical car consists of about 65% steel and iron. Both metals are highly recyclable, featuring an average recycling rate of 90%.
That means your junk car still holds some value, as you can sell its recyclable metal components. Other parts, such as car batteries, glass, tires, and wires, are also recyclable and sellable.
A local scrap yard near you is one of the places where you can sell all your junk car's recyclable materials. You may have to haul everything to them, though, so you might only want to go with this route if you have a working vehicle.
Choose a Buyer Offering Free Towing
Companies offering cash for cars are your best bet if you don't want to part out of your junk vehicle. Plus, many of them provide car removal services at no extra cost. Instead, they come to your property and haul away your beat-up, corroding ride.
Some cash buyers even offer to buy all types of cars, including old but still running vehicles. A few also purchase totaled, lemon, and salvaged automobiles. You can even get them to buy a junk car without a title, so long as it's legal in your state.
Another reason to work with a cash buyer is that you can sell your entire vehicle as-is. That means you don't have to touch your dilapidated car or its corroding parts, which can injure or make you sick. You don't have to expose yourself to hazardous gases and chemicals, either.
Reliable junk car buyers also offer a free valuation or quotation for vehicles you want to sell. You only have to provide them the year, make, model, mileage, and VIN of the car. You can do this online, through their website, usually with a free quote form.
After reviewing your request, the buyers then call or email you to make a cash offer. If you agree, you can schedule the pick-up of your junk car, which, in most cases, can be on the same day.
Be ready on the pick-up day with your title and registration (if applicable) and a valid ID. If everything is in order, the buyer then hands you the cash payment for your car.
Turn Your Old Junk Car Into Cash
As you can see, getting rid of an old junk car doesn't have to cost you anything. On the contrary, you can make some money from it, so long as you choose a buyer offering free towing. So, if you own a decaying heap of metal that could already be illegal in your area, sell it to a cash buyer ASAP.
Are you looking for other guides on cars or vehicle ownership? If so, then we've got you covered. Check out our recent blog posts on these topics now!
Read More: Can You Earn from A Junk Car?