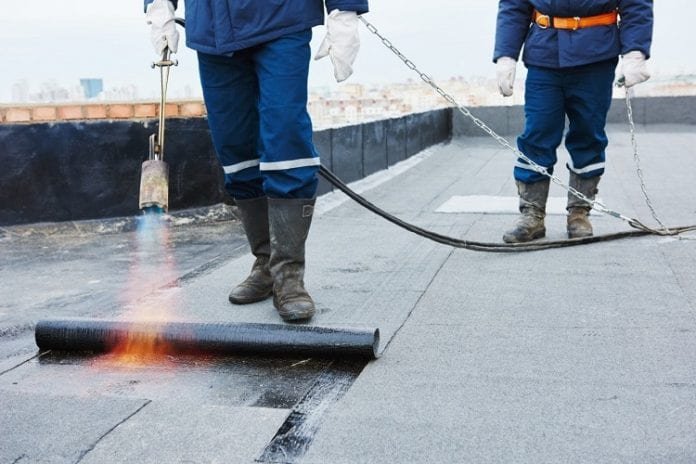 Last Updated on June 16, 2023 by asifa
How can you make sure you sign a contract with a commercial roof repair business you can trust?
The roof is arguably one of the most important parts of a building. That's because it keeps it water-tight, protects it from the elements, and ensures the rest of the building is free from mold, damage, and decay.
If you want to make sure you choose your roof repair contractor wisely, read on for a guide.
Designed for 20 Years or Longer
Generally speaking, a roof is expected to last around 20 years before it needs to be repaired. However, by checking the roof annually, you can keep it in great condition.
Annual roof checks enable you to learn about any cracks or damage early and replace individual damaged tiles or make repairs. That prolongs the overall lifespan of your roof. Buildings that have not been well maintained throughout the years can have excessive rot in their attic spaces, which can affect the structural integrity of the building.
The most vulnerable part of any building is the roof—and the design, materials, and maintenance all play a factor in keeping its integrity intact. From extreme heat to heavy rain to snow, the weather can be punishing.
Pests such as rats, birds, bats, and squirrels can also seek shelter in roof spaces when there are cracks and holes in a roof. Don't let that happen to your building.
Questions to Ask
There are a lot of different types of commercial roof repair. So, it's best to hire specialists that are focused and experienced with your specific style of roof.
Here are a couple of important questions to ask to make sure you get a roof repairman who knows exactly how to fix your problems.
Is the Roof Repair Contractor Licensed, Bonded, and Insured?
A good roof repair team will be licensed to repair roofs and also be bonded and insured. That means that should things not go to plan—for example, if a worker falls off the roof or a problem gets worse before it gets better—neither you nor the contractor will be liable to pay.
This is a basic standard for professional roofing businesses. But, keep in mind that each state has different requirements and regulations. You can ask them to show you the paperwork and say you need to see permits before you're happy to sign the contract.
Licenses are expensive for roofing companies to get in a lot of states but they're so important.
Some states have different licenses for home improvement (residential) and commercial work too, so don't let a team that is only covered for residential properties work on your commercial one.
Being bonded means that if anything goes wrong—such as a global pandemic—the bonding company will ensure that your investment isn't wasted and the work still gets done.
A good company will also have general liability and employee insurance for workers. The National Roofing Contractors Association (NRCA) sets strict industry-wide standards too.
How Long Has the Company Undertaken Commercial Roof Repairs?
Another important question to ask is how long has the company been in business. Fresh new companies might have well-trained staff, so you could ask to see their certifications and qualifications. But experienced businesses really do represent a safe pair of hands.
Choosing a Roof Repair Company
To summarize, the roofing repair team you choose should have plenty of well-documented evidence that they are right for the job. You can request paperwork and also ask to see images of work undertaken for other clients. If you are at all suspicious, keep searching for a team that can prove their credibility and credentials.
If you want to learn more about roof repairs, keep reading our blogs!
Apart from that, if you are interested to know about Best Contractor For Your Roof then visit our Home Improvement category.