Last Updated on April 13, 2023 by asifa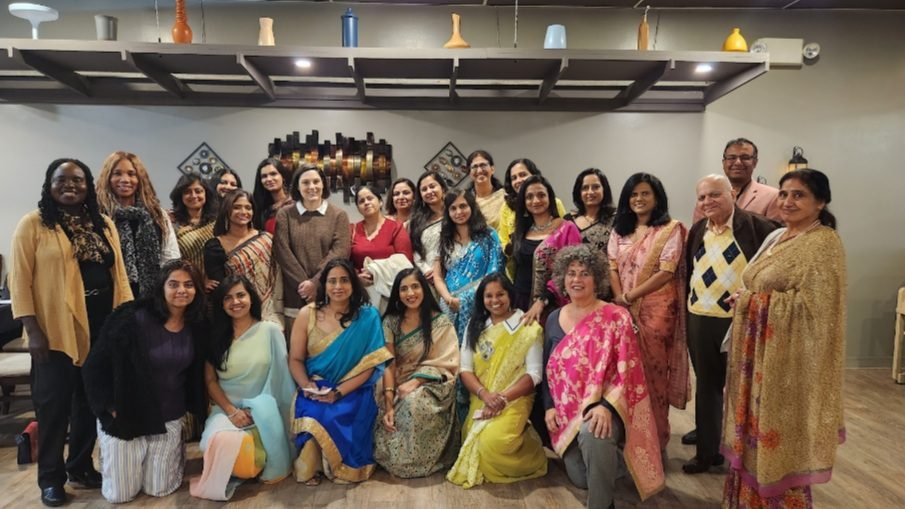 PHILADELPHIA, Pennsylvania – On November 13, 2022, mindset and self-love blogger and creator of Organicize Your Life Navixha Bagga, held the inaugural meeting for My Saree, My Story – TED Style Salons. Curated with safety, open dialogue, and inclusivity in mind, My Saree, My Story allows women of all demographics to come and discuss concepts that are industry related, socially based, and/or culturally derived. This invigorating event was hosted by Rajan Bansal at his fine-dining Indian restaurant, Aavya. From decor to menu to hospitality, Aavya offers a truly enjoyable experience for those seeking good food and a great ambience!

Welcoming her parents Satish and Madhu Kapur to the event, Navixha Bagga was happy to share the focus of her work as a community leader and content creator. "All these years my parents have wholeheartedly cheered and supported my journey as a content creator virtually, from overseas," Navixha says. "It was a dream come true for me to have them physically present and bless this important milestone event, in my journey of building a positive community for women. To have them each share their stories of struggle and triumph was both emotional and empowering in a surreal way. As a daughter, I feel truly blessed and thankful for their physical and active presence at this important milestone for me!"
Navixha Bagga is Promoting Women-Led Spaces
Navixha has previously helmed other community events, such as the Saree 5K Walk last September, bringing the positive thinking of Organicize Your Life to a wider audience. Through events like My Saree, My Story – TED Style Salons, Navixha is offering women a space for empowerment, open dialogue, and collaboration across interests and industries.
Organicize Your Life began in 2018 when Navixha hit a personal low in her professional life. After a decade she found herself 're-orged' from a job she both loved as well as felt secure in. Losing that position came like a jolt and most of all she felt overwhelmed and distraught at being knocked out of her comfort zone. "My family seized this opportunity to literally get me to walk my talk as a life coach". In spending two decades as a volunteer life coach with the Art of Living Foundation, she had worked with participants at taking ownership of their mental well-being and purpose; and now it was simply the moment to live that herself. So taking the plunge in expressing her passion as a life-blogger and speaker, Navixha launched Organicize Your Life which quickly sped up as a lifestyle blog. In its messaging, Organicize Your Life promotes the drive needed to push yourself, without the denial and coldness that similar lifestyle platforms express to their audiences.
Welcoming Senator Cappelletti at an Event Promoting Collaboration Between Women
When asked about success, Navixha Bagga spoke on the role of the correct mentality, "Think of this, we rarely miss a beat in supporting, encouraging, and cheering for others," Navixha says. "There also comes a time in your journey when you have to come face-to-face with the fact that you are worthy of your own support too. I have learned this reluctantly and with resistance, but I am glad I acknowledged that I have to be my own cheerleader rather than looking around for others to feed a need for appreciation and support."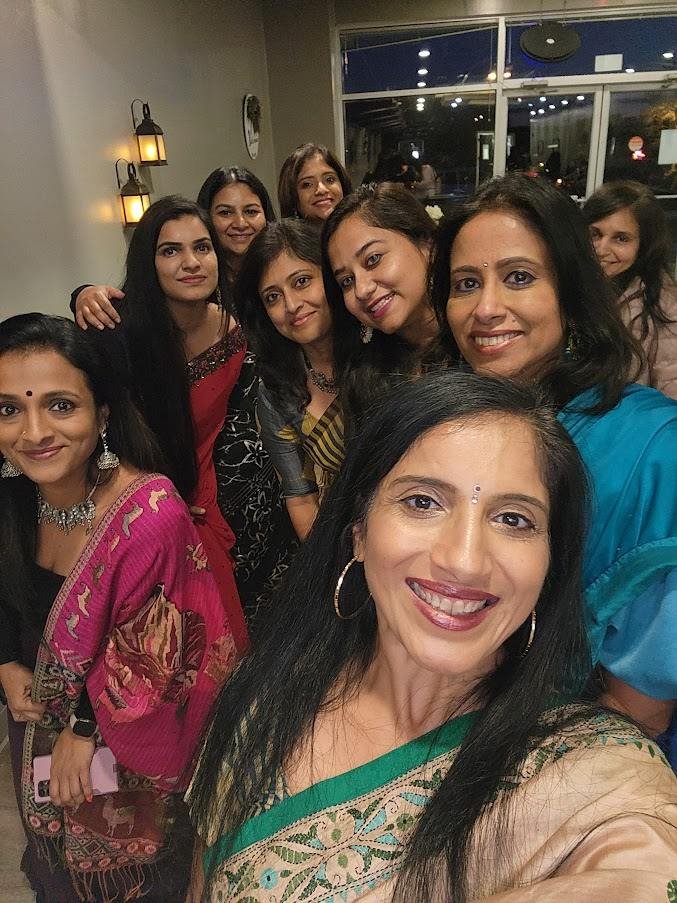 On Sunday, Nov 13th, Navixha started the event with noted guest, State Senator Amanda Cappelletti. As a protector of women's rights within the state senate chambers, advocating for women in the workplace, in medical settings, as well as in our social space, Senator Cappelletti was well-received at the intersectional event for networking between women.
Mary Onama and Lynn Williams of the board of Victim Services Center of Montgomery County gave a breakdown of the services VSCM offers to abuse victims in the Philadelphia area. Specializing in providing immigration-related resources for shelter, as well as counseling services, the VSCM offers a critical service to the community in providing women a lifeline. Other guests included Contract Manager Niti Gautam, Black Rock Company Member VRINDA MENON, CoinGeek Editorial Specialist Nidhi Arora, Product Owner Neelima Voleti, and Software Architect Harikiran Bhogal.
A community leader promoting intersectional feminism, Navixha made waves previously organizing the Saree 5K Walk last September. Focusing on concepts like intersectionality and promoting self-sufficiency, Navixha is hoping that My Saree, My Story will enrich women with greater perspectives in their home and work life.