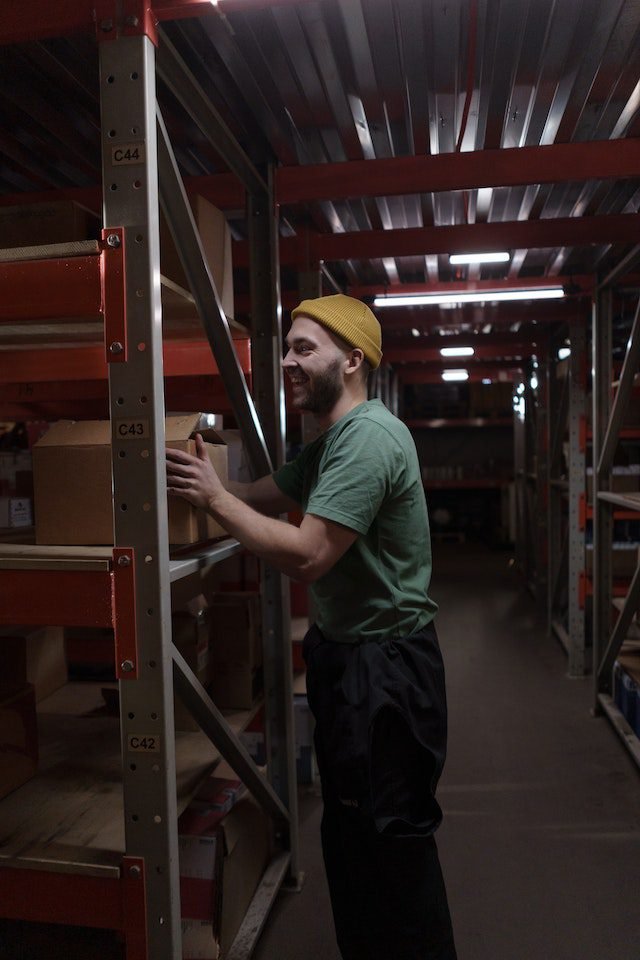 Last Updated on September 15, 2022 by admin
After you've found the top self-storage companies in your area, the next difficult part is organizing your items. You need to organize and store your items to allow you to frequently access those goods.
It also helps you find items easily when you need them to be it seasonal or regularly. The following article lists some simple steps that you can use to organize a self-storage facility so that you can find your goods with ease.
Use Plastic Storage Boxes
Cardboard boxes are less expensive but are subject to the climate, humidity, and temperatures. Clear plastic bins last for longer and allow you to view your goods quickly. These are more stable than cardboard storage equipment and can be sealed.
Thus, your items can be stored neatly and safely. We recommend you to look for temperature and humidity-controlled storage facilities for boosting the life-cycle of the items.
A climate-controlled self-storage facility will help protect sensitive items like electronics and antiques from extreme weather conditions. If you cannot find these storage facilities, you could use plastic or wooden sheets to protect your goods against moisture.
Select A Single Box Size that Can Fit Almost All Goods
Boxes of the same size are easier to stack and offer better accessibility. You can get large boxes for heavy goods but taking out a single one from a stack of large boxes can be difficult. It is better to opt for small or medium-sized boxes that are easier to arrange. You could also choose the top self storage companies that provide you with storage options (on request).
Figure Out Which Items You Need the Most
You might be storing seasonal items that you do not need currently. However, remember that you might need these later on. Pack these items later and store them at a more accessible site. Some examples include:-
Summer or winter clothing
Office documents, supplies, and tools Holiday items and decorations
hopefully being kept in padded ornament storage boxes which will be easily identifiable.
Trip supplies like sleeping bags, tents, and utensils
If you have some of the largest self-storage units, think about these items and place them strategically.
Label Each Box As You Pack
When you're in a hurry and are trying to find an item, opening the wrong box is frustrating. Not only does it take an unnecessary amount of time, but it is also stressful. Ensure that you label the top and at least one side of each box to enable you to recognize it as quickly as possible. It also ensures that you will not need to mess up your organized self-storage facility later.
Create a Detailed List (Inventory)
A master data list with details of each box's contents, their number, and their placement in the self-storage facility can help save a lot of time. If your storage facility will have a lot of items, it is possible that a few of them might be out of view.
In these cases, the master list and inventory details can come in handy. This can especially help when you have a unit with the largest self-storage companies in US.
Strategically Stack Boxes
Stacking Boxes are a great way to utilize the vertical space. However, it becomes difficult to take out the boxes that are down the line. Some tips to remember when storing and stacking your boxes are:-
Stack horizontally from back to front keeping in mind the frequency of using each item. Place the boxes with the goods that you use most frequently near the door/front, while the ones you don't use are at the back.
Do not stack the boxes higher than your head to avoid them falling down and causing an injury.
Ensure that the boxes at the bottom contain the least used items.
Leave A Path in the Center
While using your self-storage facility, you might think it is wise to use all of the available space. However, it might soon become un-navigable causing more pain and demanding more time. It is wise to make a center aisle in your storage facilities to allow you to easily reach your boxes.
Try to Put in Shelves
Stacking items can help utilize the vertical space but it can be counter-productive for fragile items. For example, if you are storing electronics, china ware, or other antique items, stacking items above them might cause potential damage.
A better alternative is to put shelves in the storage facilities to make the most of the space and avoid any unfortunate accidents. Most of the top self-storage companies and largest self-storage companies in US come with shelving.
Conclusion
Planning and organizing a self-storage facility is not as complicated as it seems. With the right planning and experience, you can make the most out of the space. Follow these tips to avoid accidental damage and other mishaps!