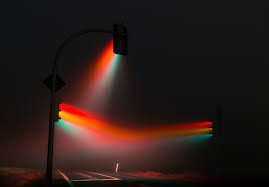 Last Updated on October 10, 2022 by
When a child grows up, he wants to know how he was in his childhood. A photoshoot is an excellent idea of capturing the little moments of someone's babyhood. Photoshoot ideas for children also help these toddlers to showcase their creativity. Through this, these kids can portray their ideas and thoughts. Here are five photoshoot ideas for kids:
● Reflections
To be honest, kids can be a handful as they are tired of everything easily. They may not even cooperate with the idea of the photoshoot. During this time, mirrors can do the magic work. Kids love to look at their reflections. First of all, mirrors are bright objects which shine, and hence, they attract babies.
Babies love other babies, so when they see their reflection in the mirror, they think it's a different baby, and therefore they try to interact with them. Kids love mirrors, and you will see some kids even try to hug and kiss their reflection.


This can be used extensively as a photoshoot. Reflecting surfaces such as mirrors will add beauty to your photoshoot. It is also very easy to find a reflecting surface- from large windows to pools of water. You can also make a mirror by filling up a large dish with water; however, if you want to try out something professional, visit the renowned Windsor Photo Studio in Melbourne to have a great photoshoot.
● Candids
Sometimes, even we adults are uncomfortable posing for photoshoots. Kids are tiny beings, and it is common for them to get all nervous and anxious before the shoot. What if these kids are not looking directly at the camera? They may be playing or making a clownish expression and click-click! You have a perfect picture. You may not know, but candid photography has recently become popular due to its better storytelling.
● Playground
Children should look happy in their photoshoots. Take them to the place that they love the most, that is, the playgrounds. Let them ride their favorite swings and glide down the long slide! Let them be in their happy state. Try clicking these pictures then, capturing their joyous moments while enjoying themselves to the fullest.
Kids are known for their silliness and funny behavior- hence when you are doing a photoshoot for kids, you should keep in mind that you get pictures with some funny poses. When kids are at the playground or the monkey bars, they are constantly jumping and shouting in joy for no reason at all! Try to capture these silly moments and their big smiles. If you do not have access to a playground, then you can show your baby messing with kinds of stuff like mud. It's a bit of an untidy thing, but you will not regret it!
● Props
If you want your photoshoot idea to be exciting and creative, you can use props. You can use colorful lights and lanterns if you wish a fairyland appearance. You can dress up the kid for a photoshoot, according to the festivities.
For example, you can dress up the little kid as a round pumpkin for Halloween. Or you can use autumn leaves and the orange hue to make it into a theme based on the autumn season. You can add props that can bewitch the kids, for example, bubbles. Starting from babies to toddlers, everyone loves bubbles.
Balloons are an excellent choice, too, as they add a dash of color and a bright smile to the kid's face! The types of props that can make a kid look better in a photoshoot are ample. For example, they will love to get photographed with their pets. Please give them a box of jelly tots or huge marshmallow lollipops, and they are going to smile crazy for your photoshoot.
● Outfits
These play a very important role here. Try choosing outfits for kids from brighter colors since you want them to stand out in the crowd. You can use outfits of animals, such as bunnies or bees- and they would look the cutest things ever! Little girls will love fluffy pink dresses, whereas boys would prefer a superman costume or even give them a Halloween look as well.
Final Thoughts
As we come to the end of our blog today, we hope you find these five photoshoot ideas for kids helpful! So, go ahead and use these ideas, and don't forget to tell us how the photoshoot turned out to be.
Apart from that if you want to know about the best out of your maternity photoshoot then please visit our Photography page