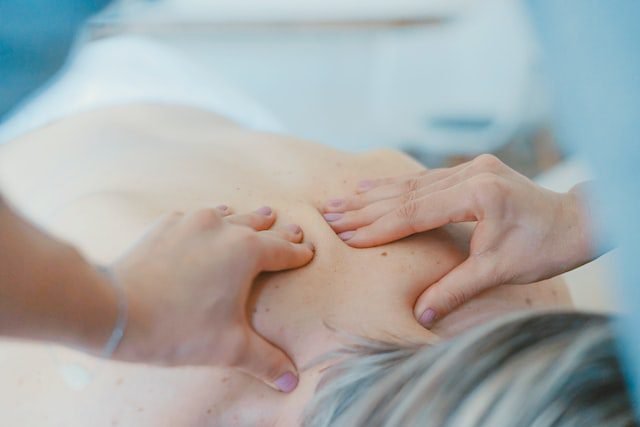 Last Updated on November 10, 2023 by Asfa Rasheed
You have heard the terms physiotherapist and chiropractor in close proximity to each other. Some people find that the terms can be interchangeable but there is a difference between the both. Yes, both physiotherapist and chiropractor help in treating pain and injuries but their education level and expertise are different which make their approach to treatment different. Learn about physiotherapist vs. chiropractor.
The basic job of a chiropractor and physiotherapist
Usually, chiropractors perform spinal manipulation and help one in maintaining the joints of the body through hand movements. He used to treat the mechanical disorders of the body using the musculoskeletal system.
While on the other hand, a physical therapist involves with exercise and helps an individual to return to the normal function of the body. In case of any injury, disease, or anything caused because of any reason to an individual which reduces the function of the body then a physical therapist with the help of the exercise program returns the same state of the person.
How to become a chiropractor or physiotherapist?
A chiropractor needs to undergo 1 year of an internship program when in training. There is no residency required to become a chiropractor but still if one desire then one can complete it.
The curriculum required to become a physical therapist is of 30 weeks. In this, residencies exist in all kind of specialists that has been certified by the American board of physical therapy residence and Fellowship education.
When to see a chiropractor or physiotherapist?
This is the biggest question that people generally have when they experience any kind of health issue. Physiotherapy is a part of traditional medicine and chiropractic is considered an alternative medicine. Though both types of treatment options can be considered alone used to treat a health issue. Sometimes multidisciplinary approaches are needed to be used to treat a patient.
When to see a chiropractor?
A person can seek the help of a chiropractor for a wide array of health issues such as lower back pain, muscle, headaches, and so on. A chiropractor treats issues that are associated with the manipulation techniques in which one's body posture is required to be altered. With the help of joint adjustments and hands-on movements, a chiropractor enhances the body function of a person. He also works as a pain specialist Singapore and helps a patient to get rid of pain in an easier manner.
No matter whether you are young, elder, or have a baby present at your home ill or sick, you can visit a chiropractor. Babies are treated using gentle manipulation techniques.
When to see a physiotherapist?
Usually, a physiotherapist mainly understands the background of the problem to design a therapy for the patient. They become more knowledgeable regarding your health condition, therefore, giving you more power to deal with the problem.
A wide array of health issues, ailments, and injuries can be treated by a physiotherapist. The practice is suitable for all ages of people from infants to the elderly.
Healing methods used
A physical therapist helps you to perform the different functions of the body including stretches and exercises. One uses manipulation, and therapies for the condition improving the functionality and mobility of the body by reducing pain if one is experiencing stiffness in the body.
The chiropractor performs adjustments and manipulations so that body can heal itself. One enhances the natural healing power of the body. If you are experiencing any kind of body pain then visiting a pain relief clinic in Singapore is an ideal option to get rid of the pain. A chiropractor can suggest to you the right method of healing to treat yourself.
The treatments included in physical therapy are:
An evaluation of the pain, movement, and flexibility and the reason behind these problems.
Exercise stretches, and hands-on manipulation is done to help an individual move better and stronger.
Education on the right posture with instruction on how to move.
What does a chiropractor do?
One evaluates the symptoms by taking physical exams and tests.
With the help of the spinal and joint adjustments, one can easily get relief from the pain and it is also helpful in posture correction that leads to several pains if not treated at the right time.
A chiropractor will evaluate the health condition of the patient and will cater certain exercises according to the problem. Some lifestyle changes or adjustments might be suggested for the reduction of pain or disease. TCM Tampines are also used for the treatment along with the therapy.
Wrapping it all up!!!
The difference between a chiropractor and a physiotherapist is that when you are suffering from problem that is associated with a joint or spine and on the other hand, if you are suffering from a muscle or movement-related problem then looking for a chiropractor in Singapore and a physiotherapist would be an ideal option respectively.
Apart from this, if you are interested to know about Starting Your Own Practice then visit our Health category.