Last Updated on April 14, 2023 by
Using prepackaged slow cooker meals is a highly beneficial way of preparing your tasty meals in no time. There are many different benefits of using a slow cooker. In this article, you will get to know all about these benefits and some important safety tips that you should follow while using a slow cooker.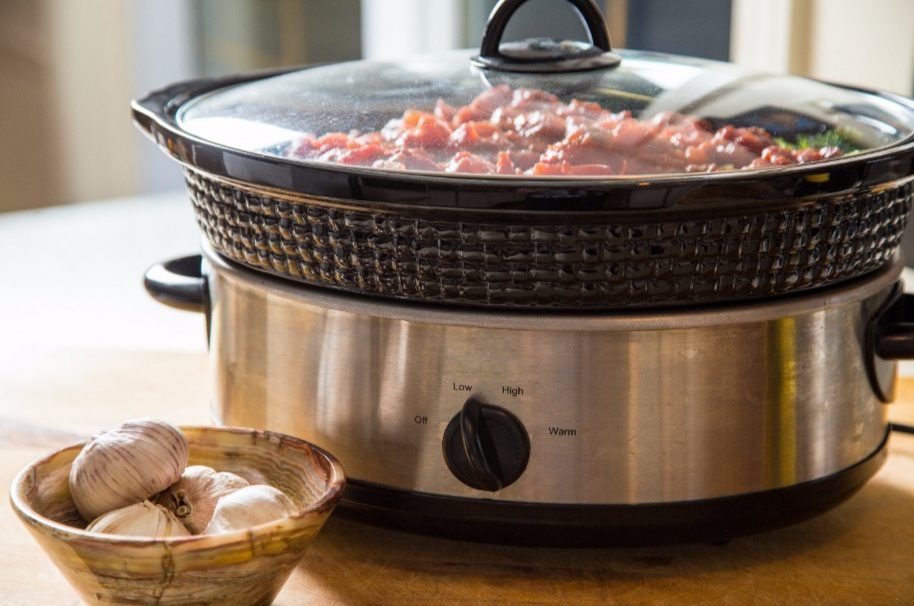 Advantages of Using a Slow Cooker
A slow cooker is a handy cooking tool to prepare delicious prepackaged slow cooker meals quickly. Following are the advantages of using a slow cooker:
Healthy Diet
If you want to adopt a healthy diet, you should consider getting a slow cooker. It will significantly reduce your temptation to order take-out, which is less nutritious and also a burden on your food budget.
One-Step Preparation
Most slow cookers typically allow one-step preparation, which means you do not have to spend a lot of time preparing a meal. Instead, you can simply put the ingredients in the slow cooker to save preparation time and reduce waste as well.
Useability
You can use a slow cooker throughout the year. Whether you want to cook a prepackaged slow cooker meal on a cold winter day or during the summers, you can rely on a slow cooker to prepare a delicious meal. Moreover, a slow cooker uses less electricity than a traditional oven, so it is useful in cutting down your bills and saving electricity.
Proper Cooking
As the name suggests, slow cooking involves long cooking at a low temperature. It is useful in properly cooking the food and tenderizing every cut of the meat.
Flavor
Using a slow-cooker is also beneficial in bringing out all of the flavors of foods. You can cook a wide range of food in a slow cooker, such as soups, stews, and pot means.
Configuring a Slow Cooker
If you want to get the maximum benefits from your slow cooker, you should thoroughly read its manual to understand the different configurations. Generally, most slow cookers come with at least three configurations that you can use to cook a wide range of food, including prepackaged slow cooker meals.
When you are using the lowest settings, you can cook the food within 6 to 10 hours. Whereas, if you use the high settings, the food is likely to be fully cooked within 4 to 6 hours. It is a common practice to use a combination of these settings. For instance, you can start cooking the food by turning the slow cooker to high settings for the first 2 hours and then using low settings for the remaining cooking time.
How to Safely Use a Slow Cooker?
If you want to efficiently cook prepackaged slow cooker meals, you should be familiar with some important safety tips for using a slow cooker.
1. Cleanup
If you want to properly clean your slow cooker, you should use oil or a suitable nonstick cooking spray inside the stoneware before using the cooker.
2. Complete Cooking
You should always thaw the frozen meat and poultry before you start cooking it in the slow cooker. Do not make the mistake of putting frozen meat in the cooker, as it will significantly increase the cooking time and can also damage the cooker.
3. Filling the Slow Cooker
Never fill a slow cooker more than two-thirds full because it will negatively impact the cooking time, quality, and overall efficiency of the cooker.
4. Cooking Vegetables
Cooking vegetables takes significantly more time than cooking meat and poultry. Therefore, you should place the vegetables in the slow cooker first to ensure proper cooking. Soft vegetables like tomatoes and mushrooms should be added during the last 45 to 50 minutes of cooking time.
5. Adding Liquid
Do not add too much liquid. It is highly recommended that you add liquid such as broth, sauce, or water as per the recipe to ensure an excessive amount of liquid does not boil away in a cooker.
6. Keep the Lid On
You should keep the lid on during cooking. If you choose to cook without a lid, it will slow down the cooking time. In fact, if you keep removing the lid during cooking, it is possible that you will lose 15 to 20 minutes of cooking time. Bottom of Form
Conclusion
If you follow the tips and tricks discussed throughout this article, you will be in a very good position to enjoy the benefits of slow cooking and eat delicious prepackaged slow cooker meals by preparing them as per the best standards.
Read More: The benefits of vegetarian slow cooker recipes for two