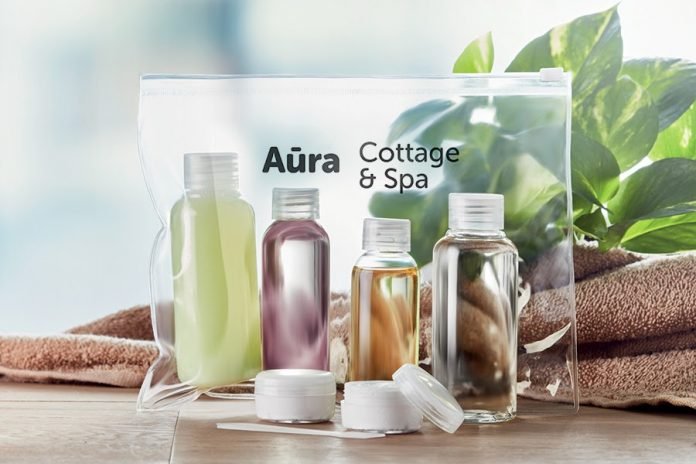 Last Updated on April 13, 2023 by asifa
Introducing your brand to your potential customers can be daunting, especially if you are new in the market or your business is in the developing phase. Numerous profitable and non-profit organizations prefer using different promotional gifts to create a positive impression on the recipients for increasing their brand awareness.
The products having a logo, name, slogan, or a marketing message of a business, are examples of promotional items. A coffee mug printed with a popular coffee brand name is a promotional product of that brand. A t-shirt printed with the name of your favorite musician, band, or sportsperson is a promotional item because it reminds the possessor of that association.
Still not convinced? Keep reading this article. Here we will discuss how you can increase your brand awareness using promotional gifts.
Some Benefits of Using Promotional Gifts For Brand Awareness:
As one of the largest industries in the world, the promotional items industry consists of more than 40 thousand companies that have a worth of approximately $24 billion. Medium and large-scale enterprises love using promotional gifts to market their business and keep their product or services in their customers' minds. The right promotional gift item reflects the image of your organization and is useful for the recipients.
It can be the best way to appreciate your customers buying something from you or being your loyal clients. The promotional gifts are proved to be a powerful tool for increasing brand awareness even in the age of digital marketing.
Following are some benefits of using promotional gifts to increase brand awareness. You can make your business a success by presenting amazing promotional products to your customers.
· Let More People Recognize Your Brand
Keeping your brand fresh in your customers' minds is crucial for your business. If your target audience can recognize your brand, they will more likely opt for your product rather than a new or unidentified brand. The promotional gifts help businesses keep their products or services fresh in their current and potential customers' minds.
We all know that getting something free is a wonderful experience. We keep recalling such free presents for a long period. When your buyer receives something from you as a gift, it remains in their minds for longer than the products purchased against money.
Moreover, people usually hand over promotional gifts to their family members or friends. Such circulation of promotional products printed with your business' name or logo increases your brand awareness.
· Make Positive And Long-Lasting Impression On Customers
As your first impression matters, so let it be perfect. The distribution of gift hampers among your customers and employees might be the best way of making a positive impression on the recipients.
Organize events for the distribution of promotional gifts and let more people know about them by spreading information about them through social media. It is the best tactic for a new business to introduce its products or services to more people. The more people will see and share your activity of distributing gift hampers, the more they will be able to recognize your brand.
· Knock Out Competitors
Having strong competitors in your market can be a big hurdle to your business's success. Your target audience gets divided when more companies are providing the same product or service. The gift hampers or promotional products can be a good trick to grab the attention of your target audience and outpace your competitors.
These gifts can help you turn your first-time buyers into loyal customers. This way, you can also attract the loyal customers of your competitors to your brand by leaving their preferred brand.
However, there is one important thing to keep in mind, and that is brand protection. Along with conducting promotional activities to increase your brand awareness, you must also stay cautious about your brand protection.
Your competitors may also use the same tactic to spoil the impact of your marketing strategies on the target audience. They may use similar promotional products or reuse your photos of gift distribution to get an advantage. In this situation, brand protection can prevent you from loss and protect your brand image, company reputation, and overall value.
READ MORE: How Smart Home Devices Can Reduce Your Carbon Footprint
· Stand Out In The Crowd
In the digital age where every business is busy communicating its message to the target audience through social media or digital marketing platforms, giving promotional gifts to your current and potential customers can help you stand out in the crowd.
If your competitors are also giving promotional items, you can choose a different product that is more useful and can help the recipients to recall your brand more effectively.
For instance, if your competitor distributes promotional pens, you can distribute promotional mugs with your brand name, logo, or slogan. You can also get more ideas for gift giving from the internet.
· Stimulate Leads And Generate More Sales
A customer lead can be converted into a sale with the right use of promotional gifts. Freebies encourage customers to buy from you by leaving their preferred brands.
Gift-giving also plays a significant role in creating and increasing brand recognition. When people use your gift, they memorize your brand. This memorization or brand recognition will make them choose your brand the next time they go shopping.
A big gift distribution event can attract more people to your brand by increasing your sales resultantly.
The Bottom Line:
Gift-giving is a great practice to attract your current and potential customers and leave a positive impression in their minds about your product or service. Freebies can support your digital marketing strategies and help you accomplish your targets.
Nevertheless, it is also important that you prepare a system to measure the effectiveness of the promotional products. It will help you manage the promotion and design a better plan for the promotional activities to be conducted in the future.
Besides this, check the quality of gift items to let all of your customers have the best promotional gift potential enough to remind them of your brand for a long time.