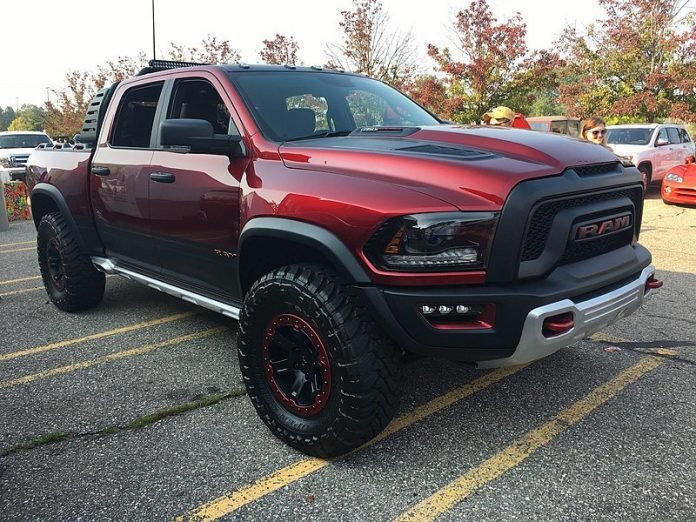 Last Updated on August 16, 2022 by rida
The 2021 Ram TRX is a beast in the pickup truck category. From having an absolute powertrain that spits massive horsepower and amazing towing capability; there is no doubt why this is considered to be the best pickup truck that you can purchase. However, before making your way to Pacific Grove Ram dealer, you should check out some of the details of this vehicle.
Powertrain and towing ability
Under its hood sits a Hemi V8 supercharged engine, aka Hellcat engine. It generates a massive 702 horsepower along with a torque of 650 lb-ft. Such colossal power is sent to all of its wheels due to its AWD drivetrain and for gear changing operation, this magnificent pickup is mated with an automatic eight-speed transmission.
This truck can achieve 0-60 mph in just 3.7 seconds, which makes it the fastest pickup in this category. Though one might feel its heavy curb weight, the engine aids in making it feel easily manageable and surprisingly refined from a driver's point of view. Even thesound exhaust system offers will send chills down a spine.
This vehicle is ideal for off-roading purposes and thus, has been modified accordingly. For instance, it comes with a reinforced steel chassis along with an advanced suspension that can bound and bend easily according to the imperfect road.
Also, tires equipped are all-terrain massive 35-inch set on an 18-inch wheels base. Also, this is one of the reasons for the truck to have ground clearance of nearly 12 inches. Apart from these, this pickup comes equipped with gigantic front brakes, rear differential with electronic locking, remote reservoir Bilstein dampers, and more.
It has a towing capacity of 8,100 lbs and 1,310 pounds of payload. Also, it provides a mileage of 10 mpg and 14 mpg in cities and highways. Apart from these aspects, it dominates its rivals in every category.
Interior of TRX
The interior of TRX is equipped with several features that exceed the expectation of every individual buyer. Impeccable insulation, as well as high-grade materials for creating the interior, gives this pickup a luxury vibe that no truck offers.
Such refinement in interior is available in both of TRX's variants, making it one of the classy and most comfortable pickups to ride. Contrast color stitched for cloth upholstery along with accents related to carbonfiber makes it one of the best enjoyable interiors among pickup trucks. You can check out this remarkable and stunning interior by visiting Ram dealer Pacific Grove whenever you want.
Pricing
As mentioned earlier, the 2021 TRX has two variants; one is TRX and it costs $72,120 and Launch Edition is priced at $90,265. You can purchase either of the versions as both offer more than you will be expecting from your pickup.
It is the best pickup in the industry currently, and no doubt that Ram has created a monster that will be appreciated by any pickup truck enthusiast. Hence, you go to a dealership for a test drive, and upon being satisfied with it, purchase it then and there.