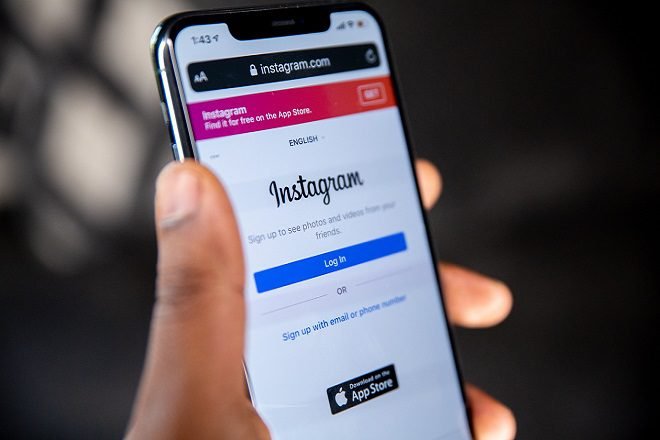 Last Updated on October 28, 2021 by binkhalid
Instagram is regarded as the driving force shaping the fashion industry, making way for bottomless fashion inspiration and introducing new trends in the world of fashion. Moreover, Instagram is not showing any indications of slackening and slowing down. Right from the belt bags and bike shorts to tiny glasses and ugly sneakers, all the latest trends in the world of fashion are having a viral effect on this powerful and phenomenally popular social media platform. When fashion brands start utilizing Instagram, it is a highly competitive and fast-paced world that promises a broad spectrum of benefits.
A fashion-forward strategy for Instagram can help in driving traffic, making sales, and attracting a loyal and dedicated community of followers. However, an Instagram stratagem for your fashion business should be chalked out predominantly for captivating an audience and starting a conversation, sharing experiences, and selling a unique brand lifestyle. Fashion on Instagram is not simply about enjoying a trendsetter status.
Why Use Instagram?
Instagram is a powerhouse of fashion known for boosting sales and setting trends as per the findings of the 'Lyst's Year in Fashion Report' published in 2018 that involved 80 million shoppers across 120 nations. Instagram is a visual-oriented social media platform; hence it is the perfect destination for inspiring new fashion trends and promoting a lifestyle way beyond the rack. Instagram is inherently best-suited to the highly-visual fashion businesses and brands. That is because these brands are looking for a platform that scores high in terms of community, and visual perspectives.
Fashion experts know that people generally indulge in buying fashionable clothes and designer accessories inspired by the feeling of belonging or camaraderie towards a group or via copying celebrities. Celebs and their style sense or outfits are powerful influencers that go a long way in shaping what fashionable clients are looking to purchase online. Instagram has been described as the 'haven' to head for fashion-loving people as it provides perennial fashion inspiration.
Top Reasons to Use Instagram to Boost Your Fashion Brands
It is not at all surprising to find designers on Instagram. Fashion designers, fashion aficionados, and fashion brands or businesses all love to be on Instagram. This powerful social media platform is often, described as 'a visual smorgasbord'. It is the right destination for constant fashion and design inspiration. For young fashion designers and new fashion brands, Instagram is a valuable tool for building a robust audience and boosting brand awareness online. When things are done right, a powerful fashion account on Instagram could go a long way in garnering clients.
Best Platform for Fashion Brands to Tell a Story
Instagram is predominantly a storytelling platform. Fashion brands help in leveraging this versatile channel for telling their unique stories. As most fashion designers know, it is not necessary to rely on words to tell a story. Pictures are known to speak a thousand words. Hence, fashion brands rely on the visual method to tell their story with a natural flamboyance.
With the Instagram Stories feature, fashion brands get a golden opportunity to narrate in-depth stories. Instagram Live feature also facilitates storytelling in real-time. Instagram Stories help to give a solid background to a picture in the Insta feed. Hence fashion designers are using them for that specific purpose.
Fashion designers, however, should be cautious about using Instagram Stories. It is certainly not a license for posting stupid or silly things. You may use the feature judiciously to post behind-the-scenes moments, where you could show how your team is executing designs or shares scene from top fashion events or shows your brand was involved in. According to The Wall Street Journal, followers just love 'peek-behind-the-curtain' Instagram posts, and people are captivated by the concept of getting insider access, and they just welcome candid and not a very polished presentation of human relationships.
Great Platform for Interacting with Your Audience
Experts think that interactions are capable of broadening your scope, getting you noticed by far more followers. Instagram can end up providing fantastic opportunities for collaboration. Instagram is a highly interactive platform. Being regrammed and programming could be a wonderful way of making robust connections. Fashion designers should rely on sharing posts of other fashion designers or brands with similar aesthetics. Instagram is a friendly place. Instagram is a wonderful platform for building a community of engaged and supportive fans. In this context, you may buy 10 likes on Instagram to boost your follower count. Your Instagram profile will become more visible. It gives you a much better opportunity of being heard.
Rely On Hashtags for Staying Relevant
Instagram is very much about hashtags. The perfect use of hashtags could go a long way in narrowing down your choices of what you are looking for. For instance, if you enter the word fashion on search, you will be getting a whopping six hundred million results. However, you can get far more specific if you use the hashtag '#mensfashion'. You will end up getting only thirty-eight million results. Moreover, you could opt for getting updates for hashtags, you have a preference for. It could be an effective way of keeping track of all your favorite fashion brands and styles. You may leverage the versatile hashtags for staying abreast of the latest fashion trends Microsoft Visual C++ Build Tools.
Conclusion
Instagram is your favorite stop for fashion inspiration. Shoppers are today diligently glancing through their Insta feed before buying something. Fashion brands should implement a comprehensive Instagram marketing strategy to stay relevant and forge ahead of the rest.
Read more: Business benefits of using Instagram