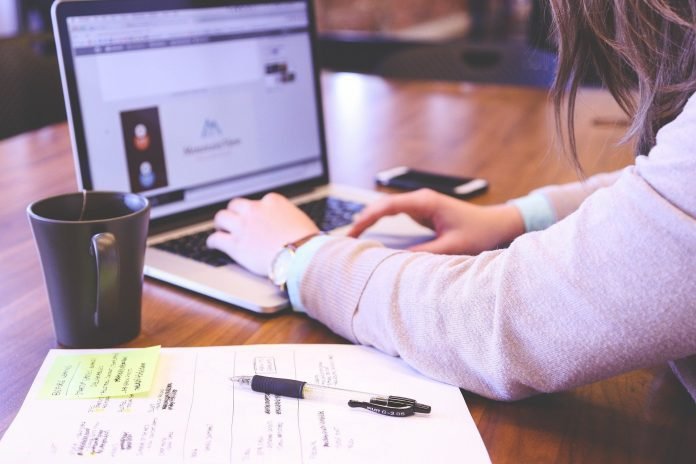 Last Updated on February 6, 2023 by Faiza Murtaza
In the current digital era, many companies are embracing remote collaboration to reduce expenses. This trend will extend beyond 2021. Learn to know about Transcription services.
Remote employees can communicate in a reliable, secure, and affordable way thanks to communication technology improvement. The transaction industry is part of the areas where remote working is typical. Companies are now outsourcing their transcription projects to dependable third-party experts to save money and time.
Are you considering outsourcing your transcription services or training an in-house transcription team? Here are the reasons you should hire a professional for transcription services.
Get Accurate Transcripts
Professional transcription service providers have the vast experience and required tools to do an accurate job. Experienced transcription companies guarantee a 99 per cent accuracy rate for the transcripts. Transcriptionists with zero prior experience think that transcription work is simple. But that's not the truth. Many audio files that need to be transcribed have several speakers, filler words, inaudible words -and false starts. Giving an in-house transcriptionist several complex audio files to handle will lead to inaccurate transcripts.
Professional transcription companies have a skilled team of transcriptionists experienced in transcribing a range of topics. For example, if you want business transcription, the files will be offered to an expert who will excel in this field. You are assured of accurate and quality transcripts whenever you outsource your transcription projects to the companies.
A Fast Turnaround Time
Transcription firms have experienced personnel and tools that they utilize when working on the transcripts. So, their turnaround times are faster. An experienced transcription company will meet its deadlines. Other firms have a penalty clause in their contracts if they don't meet the set deadline. Once the companies bind themselves to a penalty clause, they promise to do everything possible to complete your work on time.
For this reason, outsourcing your transcription projects is the ideal alternative if you have some files that need to be worked on urgently.
Your Confidential Files Safe
Your business secrets and confidential details might be exposed to the workers whenever you have in-house transcriptionists. Your company information might as well fall into the wrong hands of disgruntled employees or even get mishandled by the employees that have no authority to look at such information.
Your confidential information will stay safe once you outsource your transcription project to an experienced firm. The majority of transcription firms have in-house information protection procedures and policies. The firms follow the set protocols to ensure that your files are secure.
You Will Saves Time and Money
One of the top reasons why some businesses opt to hire or train the in-house transcription crew is always to keep the costs down. However, at face value, you might feel that hiring an in-house transcriptionist is cost-effective compared to outsourcing. But, deciding to outsource your transcription projects to experts will save you a lot of money.
When it comes to outsourcing transcription projects, you'll be charged as per the number of hours of the files you want to be transcribed. With the in-house transcription team, you will need to pay the staff as full-time workers, even on those days they do not transcribe any files. Additionally, you will need to factor in workers' benefits and other costs correlated to employing full-time workers.
Outsourcing saves you time and money as well. By choosing a seasoned transcription service firm, you free up your workers such that they can focus on other essential tasks that will impact your business growth positively. Besides, outsourcing implies less work for your HR and IT departments. That means you will save money that would have been used on managing and training staff.
Eliminates Guesswork
People who transcribe files in-house always grapple with the spelling of the terminologies and names. They are compelled to guess who is on the audio, what they are saying, and other things, resulting in many inaccuracies. Besides, this guesswork costs them a lot of time, thus slowing down the transcription procedure, not to mention how tedious it can be. On the other hand, outsourcing the transcription project to experts will lead to faster and accurate identification of terminologies and speakers.
It is More Efficient
Once you outsource your transcription project, it will be efficient to manage the processing transcriptions that can be offered on request. Professional transcription companies offer the business a facility that pledges high-quality and timely results even when there is a large volume of transcription files to be done. The experts will make sure all the audio recordings are transcribed and delivered on time.
Accurate transcripts are essential for your company. When you look at all the advantages of outsourcing transcription projects to a seasoned third party, you don't have to train an in-house transcription crew. So, outsourcing your transcription project is a wise move that will help your business cut costs from hiring an in-house transcriber.
Final Word
The most important step to take when outsourcing transcriber services is finding a reputable transcription company with years of experience to do the job for you. If you are not sure how to find one click here for more details.
Apart from this if you are interested to know about "Social Media is a Must for Every Business" then visit our Business category.