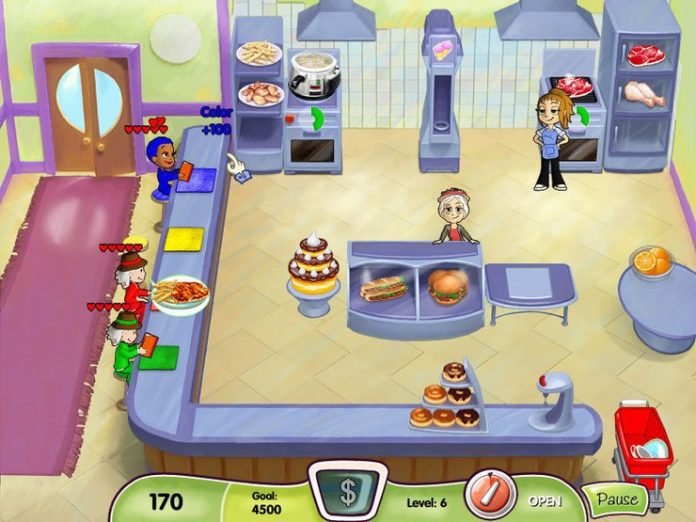 Last Updated on November 10, 2023 by Asfa Rasheed
With the growing popularity of online games, you will find thousands of games available in the Google play store or Apple App store on your smartphone. Regardless of using an Android or iOS device, there are numerous games available for almost every niche such as war games, sports games, solitaire apps, restaurant games, and many more.
Out of these different genres of games, the restaurant game niche has gained immense popularity, which we will discuss in this guide. So without any further ado, let's find out what restaurant games are.
What are Restaurant Games?
Playing restaurant games will lead you to imagine cooking delicious food and anticipating the flavorful aroma of bacon, steak, and sausages. Throughout the game, you will be busy managing your restaurant staff to keep your customers happy and satisfied.
These games are quite similar to cooking games as they both incorporate skills of fast food management and customer service. Both games focus on handling day-to-day problems that arise in restaurants or bakeries as well as serving food to the customers.
However, the major difference between the two games is that cooking games concentrate heavily on actual cooking and food service while restaurant management games lean more towards growing the restaurant business and managing a hold in the food market. Now that you have an idea about restaurant management games, let's have a look at some of the best games available in recent times.
Best and Popular Restaurant Management Games
You'll find a wide range of games in the online app stores that offer basic elements of everything that you can manage in the restaurant genre. With different game genres available, you can be in charge of diners, cafes, restaurants, or a food truck.
Here is a list of the top chef cooking games that you can play on your smartphone.
1. Star Chef 2
Star Chef 2 is the most loved restaurant management game, played by millions of users. It allows its users to build the restaurant of their dreams. The game focuses on almost all the elements of managing a restaurant such as cooking, baking, or grilling different cuisines, using various kitchen appliances, providing customer service, and also growing the restaurant business.
You can hire personal chefs having exceptional cooking skills. It is a fun game where you can find amazing gameplay features such as celebrity appearances, pool parties, live music, and much more. You get a chance to set up your restaurant ambiance, compete with expert chefs, cook global delicacies, and participate in exciting events by playing this restaurant game.
2. Food Street
Food Street is another example of a restaurant management game that offers timed actions and currencies in terms of gems and coins. It has single as well as multiplayer segments, food clubs, and seasonal events.
In this game, you get to start with a simple café in the initial level. Then gradually build up restaurant management skills to actually learn to manage your dream restaurant instead of people to do that.
3. Delicious – New Beginning
Delicious – New Beginning is a good cooking game available for Android and iOS smartphones. It is a series of both cooking and restaurant games that will help you find yourself behind the counter as well as serve the customers.
4. Cafeland – World Kitchen
Cafeland –World Kitchen is quite similar to Food Street in terms of playstyle and gameplay features. It is a colorful, bright, and cartoony game featuring in-game currency. It offers traits that will not only help you to learn to serve and take orders from the customers but also manage different restaurants and cafes.
It has a worldwide player ranking system that will allow you to see your scores against the top scorers in the world.
5. Bakery Story 5
Bakery Story 5 offers a cute plot with a tiny space to open your dream bakery. You get to start from that tiny spot and gradually build up customers, recipes, and in-game currency to shift to better shops.
Now that you got to know the best and popular games in the culinary genre, let's find out how you can benefit from them.
Advantages of playing Top Chef Cooking Games
The cooking games or restaurant management games not only teach you to learn cooking skills, kitchen skills, restaurant management skills, and customer service but also help you to know all sorts of global cuisines, ingredients, and preparation time.
These online games help their users to get rid of the boredom of eating their favorite cuisine at all times. You get to learn a lot of irresistible and mouth-watering recipes. This is not the only perk to be enjoyed through these games. You also get a chance to stay occupied while waiting at a place, having nothing to do. So if you are looking for a game that can kill your spare time, be total fun, and also teach you some special skills, then download the best chef cooking game on your smartphone or tablet without any further ado.
Final Note
You will find a lot of online culinary games in the app stores of your smartphone. But check the reviews and ratings before downloading one. This will help you to experience the best restaurant game.