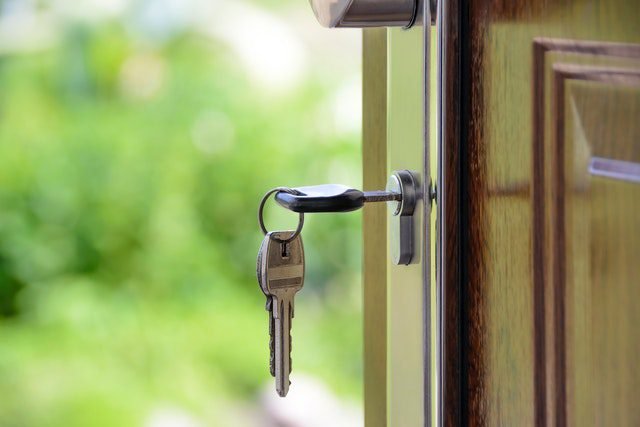 Last Updated on July 2, 2022 by azamqasim
Real estate remains one of the hottest investments in 2022. With that said, the growth of the past 24 months could be slowing soon. Homeowners considering a home sale should do so sooner rather than later. To avoid missing the window to sell with prices at all-time highs, consider these 4 ways to sell your house fast.
Understanding the real estate market in 2022
Since 2020, the median US home value has increased 25%-30%. While the stock market has dropped significantly since its growth throughout 2020, real estate growth has held very firm. With that said, the party might be ending soon. Here are some factors that will drive a drop in housing prices. Keep an eye on these and be prepared with your strategy to sell fast when you eventually decide to sell your house.
Supply and Demand
The biggest factor in the recent housing market has been a simple case of supply and demand. The 2008 recession affected demand for housing that lasted for almost a decade. As a result, home building across the country also slowed drastically creating a housing shortage that we are seeing today. Since the real estate crash of '08, housing prices failed to recover at the rate many projected until 2020.
Slow housing development has only gotten worse due to the log-jams and disruption from the COVID-19 pandemic. A culimation of predictable and unpredictable factors has led us here.
With that said, this is slowly changing. Housing supply has slowly increased and demand may be set to slow.
Interest rates and economic stimulus
Interest rates are a major factor that always dictate housing prices. As part of its pandemic relief, the Federal Reserve lowered interest rates to 0%.
With that said, interest rates have gone up and will continue to rise. Inflation is also continuing to increase and placing a growing burden on the US economy. These trends will eventually affect people's ability to afford a home regardless of demand.
The 4 best ways to sell your house fast in 2022
With a boom-or-bust real estate market, it's important to know your options when you sell your house. With prices likely set to drop, you should be prepared to sell your house fast to avoid any future losses. Luckily you have options!
Local Reputable Investors Who Can Offer Cash For Your House
Local real estate investors can be a great partner when selling your house. Real estate investors can offer all-cash and can close on your schedule. Selling with a local investor can also save you thousands on commissions, fees, and repairs. Companies like Acropolis have been helping homeowners for years. Their cash offer also ensures your home always appraises for the price you agree to regardless of its condition!
If you decide to sell with a local real estate investor, make sure said investor is reputable. This means being aware of a few things on top of online reviews.
Make sure the investors are local: Often times investors from different areas will try to buy your house. This can be problematic because they do not know your local market well. As a result, these investors will often trap homeowners with a 'great price' only to ask for price reductions. This can be particularly problematic for homeowners who need to coordinate their home sale on a specific timeline.
Understand the difference between a 'wholesaler' vs 'fix and flipper': Wholesalers are a type of real estate investor with a notable catch. The process of wholesaling real estate entails acting as a middle man between home owners and actual investors. Wholesalers will buy a house for a lower price and re-sell it to other investors without doing anything to add value the home. This means as a homeowner you make less than selling directly to a 'fix and flipper'.
NOTE: Fix and flippers can usually offer you more for your house because they invest time and money in adding tangible value to the properties they buy.
Coporate iBuyers
You've probably encountered corporate iBuyers. These companies include the likes of Zillow Offers, OpenDoor, Redfin and more. Corporate iBuyers are some combination of wholesalers and fix and flippers. There are pros and cons to corporate iBuyers.
One of the pros is they are large. What this usually means is that they can offer a good price for your home. The cons are that they often include several hidden convenience fees that aren't obvious until you are deep into the transaction.
Some people have a moral aversion to corporate iBuyers as they play a role in pricing some traditional home buyers out of the market. While this is up for debate it's something to consider and research.
If your ultimate goal is finding an easy way to get the most money for your house, then iBuyers are a good option! A solid strategy would be to connect with an iBuyer and local fix-and-flipper to weigh multiple offers with the best terms.
FSBO (for sale by owner)
There is no law that says you need a real estate license to put your home up for sale on the open market. Many homeowners decide to go the FSBO route when selling their home. In the perfect scenario, and FSBO listing sells for a great price with no hiccups. In this scenario the homeowner can put more money in their pockets. Unfortunately, its usually not that easy.
FSBO sellers are at higher risk of either underpricing their home putting them at risk of getting low-balled. Alternatively, they might overprice their home risking the house sitting on the open market for a long time. The latter is concerning if you are trying to sell your house fast.
Beyond that, FSBO transactions likely still have to put up with the challenges of repairs, inspections, and price reductions. While all of these can be overcome, its often preferable to opt for a more hassle-free transaction.
List your property with a licensed real estate agent
Everyone is familiar with this process. You can't go wrong listing your house with a licensed real estate agent that you trust. With that said, its often not necessary to work with an agent to sell your house fast in 2022. Depending on the condition of your house or the sale terms, your real estate agent might likely broker a deal with a local investor anyways. While you are in good hands with a local agent, they can sometimes inadvertently operate as a middle man. This can cost you both time and money that you might not want or need to spend.
Read More: How to Find the Best Real Estate Agent to Sell Your House?