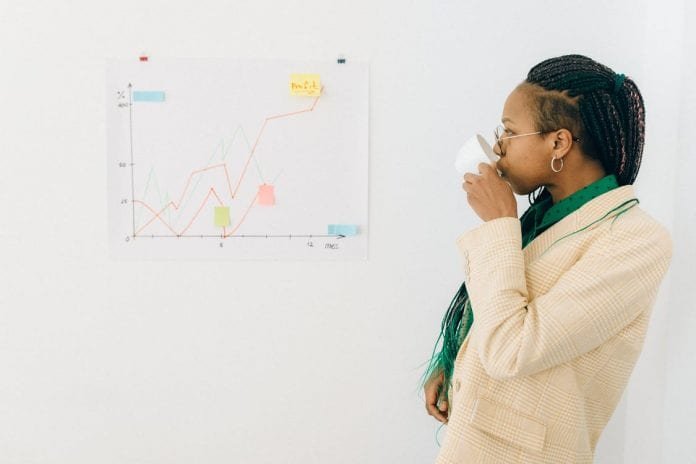 Last Updated on August 6, 2022 by rida
Do you feel incapable of launching and running a profitable business entity? Or perhaps, you have unwavering confidence in your business model and entrepreneurial skills? Either way, launching a successful business isn't a walk in the park.
Some entrepreneurs overstate their skills and abilities, while others annihilate and belittle their skills.
Many entrepreneurs launch their businesses without dedicating ample time to research and planning, while others struggle to take the plunge. Each entrepreneurial journey is unique and distinctive, but the underlying skills needed to run a business remain similar.
All entrepreneurs rely on their financial literacy, marketing, and promotional understanding, and digital mastery. In addition, they channel success and seize lucrative opportunities with savvy negotiation and efficient communication skills.
A positive and resilient attitude is another indispensable leadership trait, alongside discipline and time management.
Keep reading to explore skills that allow budding entrepreneurs to launch a successful startup.
1. Financial Literacy & Acumen
All businesses thrive on profits and sales. However, even the most creative and unique business ideas fail to deliver results without financial accountability and progress.
Therefore, financial literacy is the most crucial leadership skill to run a successful business.Many entrepreneurs neglect this skill and proceed to hire accountants and financial consultants. There's nothing wrong with acquiring talent to bolster your business.
But problems arise when you find yourself entirely at the mercy of someone else's skills and expertise.
Such a situation creates a blatant lack of accountability and transparency, setting the stage for fraud and dwindling funds.Young entrepreneurs should consider pursuing an MBA with accounting concentration online to build financial savviness and accounting acumen.
E-learning environments offer interactive and immersive learning experiences and the flexibility of studying at your chosen pace.
As a result, entrepreneurs can flexibly balance their core business operations to pursue higher education and financial literacy.
Remember, financial literacy and accounting acumen will help you grow your profits exponentially. You may regard the prospects of investing more time into education with disdain.
But this investment will serve your entrepreneurial interests with enhanced transparency for years to come.
2. Marketing Creativity & Insight
Can you engage your target audience with creative and crafty marketing strategies? Do you have the skills needed to launch an interactive, user-friendly website with a robust SEO campaign?
More importantly, can you use social media marketing to humanize your brand and connect with your customers?
Marketing savviness is the crux of building connections, acquiring and retaining customers, and creating a competitive brand image.
Thankfully, modern-day entrepreneurs don't have to make hefty investments in billboards, TV, and broadcast ads. Instead, they can benefit from low-cost and high-impact digital advertising mediums to garner real-time results. But make no mistake, generating high-quality leads and converting them into paying customers isn't a child's play.
Instead, it requires a thoughtful and creative strategy grounded in SEO dynamics and extensive personalization to attract consumers.
Marketing skills and savviness is just as significant as financial literacy because promotional activities can often cause financial strain.
However, talented and skilled entrepreneurs build their expertise to enjoy lucrative ROIs with minimal and controlled marketing investments.
3. Digital Savviness & Technological Support
The power of AI-driven automation, data-driven insights, and machine learning algorithms allow small businesses to compete against large corporations.
That's right, for these innovations empower startups with the tools they need to project and forecast their growth.
In addition, modern-day entrepreneurs rely on the power of automation to streamline menial and mundane tasks.
Therefore, automation allows the entrepreneur and the workforce to focus on core operations and driving profitability.
When one talks about digital savviness, the potential of data-driven insights is enormous and far-reaching. Startup owners can use data-driven insights and forecasts to visualize obstacles and opportunities and make pragmatically well-informed decisions.
Digital savviness is essential to compete in a volatile digital environment where businesses carve out resilience with technological innovation.
4. Efficient Communication & Negotiation
Business leaders are smooth communicators with savvy negotiation skills. They rely on their conflict resolution and mediation skills to resolve disputes with employees, customers, vendors.
They maintain robust and efficient in-house communication networks to prioritize feedback and eliminate ambiguities that halt productivity.
Savvy and successful leaders use progressive communication techniques to build one-on-one relationships with their employees.
They motivate and encourage their employees, prioritizing their communication needs to create a healthy and harmonious work environment. More importantly, successful businesses are built on courteous and friendly customer service support networks.
5. Discipline & Time Management
Are you capable of keeping track of time while performing and finishing a task? Suppose you cannot achieve this feat as a business owner.
How can you expect your employees to exhibit such discipline?Suppose the entrepreneur is lazy and lacks a resilient work ethic. In that case, the workforce will follow suit, and inefficiencies will reign supreme. Leaders are known for walking the talk and setting compelling examples that inspire the crew to correct their work ethic.
Conclusion
Launching and running a successful business isn't easy, and it requires one to maintain a positive attitude under extreme pressure.
Each day will bring new opportunities and new struggles. Leaders have to seize lucrative opportunities and combat struggles with a resiliently positive attitude.
Business owners rely on their problem-solving and management skills to turn weaknesses into strengths and threats into opportunities.
click here for more article