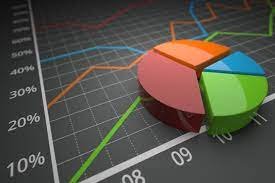 Last Updated on January 12, 2023 by Faiza Murtaza
Do you have an idea of how powerful the social media weapon is when it comes to using it to grow your business? There are more than 4 billion people who are using social media. And it is the best platform when it comes to promoting your business and letting people be aware of it.

Social media would help you gather customers' attention, which will help in boosting sales for your business. Social media plays a significant role in promoting your account for business growth. All you need to do is set up the right strategy and know the ways how to use your social media account as leverage for promoting your business. If you don't know exactly what you need to follow to promote your business growth through social media, you have stumbled on the right place.

Here are five ways for you which you can follow to promote your business growth:

1. Set your goal and objectives
First and foremost, set goals and objectives for your business. You need a strategy for your business to correctly use social media platforms. If you don't have a goal, it means you don't know what you want to achieve.


You need to know how much sales you want through your social media. So that you can exactly gauge how much leads you need to generate for your business. Other than this, you need to understand what your business can offer to your customers. If it is too difficult for you or your first time, you can hire experts. For example, Attention Experts is one social media agency that helps businesses generate leads and promote their accounts.
2. Customer preferences
You need to know your target audience before you start promoting your business. Understand the needs of your customers before you begin posting any sort of videos or photos in your account. You need to know what is required in order to satisfy their requirements.
Next, you must figure out what they want to read before posting any blog or content on your account. If you post something unnecessary, it will bore them, which will drive your customers away. Finally, you need to understand how to interact with them via your social media, like going live, giving random discounts on your products, doing surveys and asking for feedback about the products, etc.
3. Link your account to a website
Your customers need to know that your business exists in real life. This is important for gaining trust among your customers. For that, you should have a website. If you don't have one, it would be better to make one and put your website details on your social media account page.

Make sure you include your social media icon on your website as well. You should post blogs and content about your products on your website to read them. Business cannot grow without trust, and linking your social media account to your website would help you gain trust from your customers.
4. Engage Your Audience Through Videos
When you are using the power of social media, you are engaging your audience and making them aware of your product. And that's not all. When you are putting up interesting and intriguing videos, the audience is falling in love with the content. Moreover, it gives people the opportunity to relate to it much more. This is a much more effective way rather than using text messages. So, this is a powerful weapon through which businesses can grow.
5. Pay Heed To Trends
Many of us ignore this. But if you want to use social media platforms to ensure a proper growth in your business, make sure that you are following and doing what is trending. When you follow the trends, you know you can keep up with the competition and also engage more and more customers, keeping your business at the top.
Final Thoughts
I hope our blog helps you in understanding how to use your social media account as leverage to grow your business. Make sure you can build a loyal community; it will help you in the growth of the business.
Read More: Advantages Of Remote Working For Employers And Employees