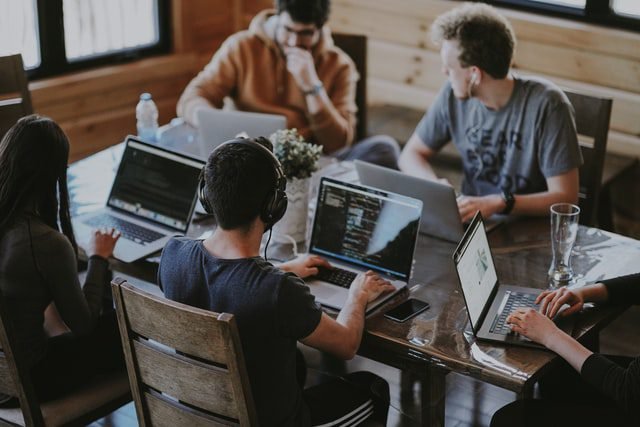 Last Updated on August 3, 2022 by
The larger the organization, the greater is the responsibility of the business leaders to equip each employee with some level of training in data science and business analysis. This trend has caught the eyes of many business leaders who see no future for their organizations if employees are unable to understand the transformation and transactional value of data and analysis that go into these kinds of analytical investments. In recent times, we have witnessed numerous cases in the business world where analytical budgets have gone up by 50 times but the return on investments is simply missing from the picture. In order to facilitate a data-driven culture for business intelligence teams, organizations are up in arms with leading education providers to impart a high-quality business analyst certification course for their most talented and skillful employees. This trend has picked pace in the new post COVID world, most likely to ensure good talent is retained with the best data science training and secondly, to upgrade and promote knowledge-based appraisals for all employees who might be looking to transition from their traditional roles into a more future centric data science and business analysis roles.
If you are planning to match pace with the current trends in business analysis, this article on top analytical activities that high-growth businesses undertake would prove beneficial.
Activity 1: Creating a 'DATA CULTURE
Data is bringing people closer to real business values.
In a recent report, it was found that nearly 90 percent of the global CEOs and CIOs are looking to build a native data-driven organization, and 87 percent want their market positioning to highlight their existing goals as purely data science has driven, which means there is a greater onus on business intelligence and analysis teams to nurture and promote a sense of cultural alignment around data, analytics and business transformation.
Without using the right set of business analytics tools, it is impossible to think of planning, executing, and monitoring the actual benefits of decision-making in the organization. A large number of business analysts are hired to encourage the adoption of a unique culture – "data culture" that highlights the urgent need to tackle complex business problems using the strategic application of data, analytics, and to an extent even AI and automation. Companies that are investing in data, technology, and people are better at handling uncertainties emerging from ever-volatile marketplaces.
Activity 2: Deepen Engagement with data
When people don't understand data behavior, activities could be smeared with confusion and ambiguity. Larger organizations that are hiring top business analysts understand this unique problem with data behavior. In order to become a data-driven company, leaders rely on self-service analytics and dashboards to deepen engagement with data. Between 2016 and 2022, there has been a 90% rise in the demand for self-service data analysis and data reporting tools that help in hype scaling business process management and empower BI teams with agile decision-making results. While training with data still remains a massive challenge for growing companies, enterprise business analysis teams are having a fairly seamless transition into self-service Dashboard management, thanks to training from top experts from business analysis certification online courses.
Read More: Home Gym Essentials: What You Need to Get Started
Activity 3: Bring in Intelligent Automation and Intuitive AI
A lot of mundane manual data scraping and mining activities can be easily automated and outsourced to modern day BI Tools. However, to operate these tools certain level of expertise and training is required to conveniently manage advanced analytics without losing value. Adding a layer of intelligent automation (IA) and predictive analysis / intuitive AI, can support large-scale adoption of business analysis goals through optimized prioritization of data analysis, communications, and access management.
Activity 4: Finding SMEs in Data Science
It is a big myth that data scientists and analysts passing with certifications from top online business analysis courses can only apply for technical roles.
 In recent months, the trend for SME hiring has exploded where companies are hiring talented trainers to enhance learning and development programs across the board. This directly aligns and complements objectives.