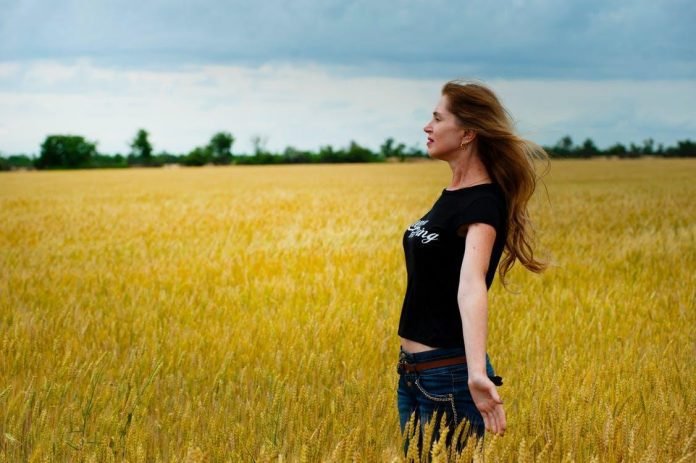 Last Updated on April 13, 2023 by
Alcohol is one of the most widely abused substances not just in the US but worldwide. Individuals and communities all over the world struggle with addiction and drug abuse, making it a huge concern.
Rehabilitation facilities provide an opportunity for people who want to cut down or completely remove substance use from their life. While some facilities provide advanced-level medical care, others offer assistance during recovery to patients struggling to manage withdrawal symptoms.
Picking a rehab center for yourself or one of your loved ones struggling with addiction requires careful consideration. In some cases, patients want to go for rehabs that ensure privacy and offer added safety during the treatment. These specialized healthcare centers can significantly ease your transition phase and prepare you to regain control of life. This phase requires a lot of patience and preparation. It is vital to make a wise and well-informed decision when choosing a facility that would prove beneficial for your recovery.
Here are the eight things you must consider when making this decision.
Specialties
Every rehab facility is specialized in catering to the different needs of the patients while offering customized treatment plans and services. You must know what kind of rehabilitation center can fulfill your needs according to the severity of your addiction. The common reasons for looking for rehab include addiction to stimulants, opioids, alcohol, and sedatives. Some rehabs provide individualized treatment plans for all addiction levels. One such rehab facility is Delphi Health Group that has an extensive and diverse network of treatment centers across the United States.
Location and Environment
The foremost thing you must consider before going for a rehabilitation facility is its location and environment. Schedule visits to multiple facilities before finalizing your decision. Make sure to observe the patient rooms and other facilities closely. Select a rehab that is convenient for you and your family so they can visit you. The building should be neat, well decorated, and appealing. A cleaned and well-maintained healthcare facility would keep your mind uncluttered and speed along recovery.
Timing and Duration
While choosing a rehabilitation facility, you must have information about the timings in which facilities are provided. For instance, some rehabilitation centers are operational 24/7, while others open during specific hours. Inquire about the timing of the rehab facility and select a rehab depending on your needs. If you need a recovery program during particular working hours, select a center that can accommodate you in that time frame.
Visitation Policies
Find information about the visitation policies of the rehab facility. It is imperative if you plan to include your family in your rehabilitation treatment. Some rehabs encourage the participation of family members during treatment and therapy sessions.
Accreditation
Accreditation is a lengthy and expensive procedure consisting of a series of examinations and evaluations of the rehab facilities to achieve a level of excellence in quality standards of client care. Moreover, a facility has to go through audits and maintain well-trained staff for accreditation. An accredited facility is also compliant with privacy laws and other safety programs in place.
In the United States, the Joint Commission and the Commission on Accreditation of Rehabilitation Facilities (CARF) are the bodies that give accreditation to rehabilitation facilities. These organizations have a set of quality standards that each rehab must meet.
Nature and Quality of Services
Before picking a rehab facility, find out about the nature of services and facilities provided by the healthcare provider. Depending on the level of addiction, some rehabs offer customized and individualized treatment plans such as medical detox, residential, partial hospitalization, outpatient and intensive outpatient programs, and medical-assisted treatment.
Medical detox is the first step towards recovery. Some residential facilities allow patients to stay for 30 to 90 days in the rehab facility. Outpatient programs are suitable for those patients who cannot receive addiction treatment in a residential or inpatient setting. It usually lasts for 28 days or longer and works best for anyone needing treatment while managing their personal and professional life.
The program is also more economical than residential treatment. Additionally, insurance companies are more inclined towards covering the cost of outpatient treatments. Inquire about the follow-up services such as outpatient therapy and homecare that you can avail yourself of from professionals working in your location. You may get the list of professionals from the rehab facility.
Availability of Staff and Coordination
The quality of rehab facilities depends on the availability of well-qualified staff trained in acute drug and substance addiction recovery programs. Counselors, doctors, nurses, therapists, and clinical psychologists are all equally important in achieving the best results for a speedy recovery of patients. Furthermore, ensure the presence of patient care coordinators or caseworkers who can help you in smooth post-treatment procedures like billing, insurance, and home therapies. They become focal persons after you get discharged from a medical facility and need follow-up advice and care.
Monitoring and Feedback System
Accredited and high-quality rehab facilities have efficient monitoring systems that ensure and maintain client satisfaction by conducting surveys. Before finalizing your decision about a rehab, make sure you know how the monitoring system of the rehab facility works and how fast and easier to submit feedback for the patients and their family members.
Final Thoughts
Rehabilitation centers facilitate patients and people struggling with substance abuse who need medical care and assistance to resume their normal lives. So, it is recommended to choose a rehab facility that would speed up the recovery process. Don't depend on hospital staff or any third party such as patient brokers to select a rehab facility. Do your own research and consider the factors mentioned above to make an informed decision.