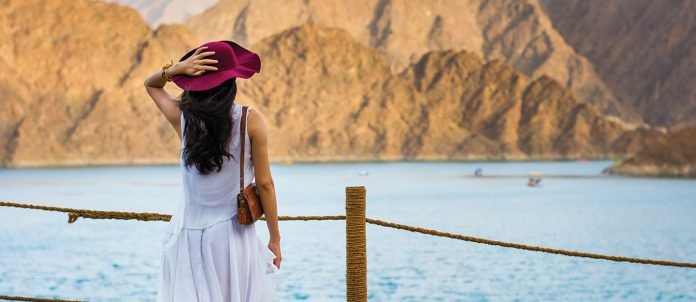 Last Updated on August 4, 2022 by
Dubai is mostly known for its high-rises, wonders, upscale and fast-paced lifestyle. However, there's more to this city, different than what we all perceive. There's a calmer and quieter side to Dubai, which not many people know about. We are talking about Hatta here.
Hatta is a great weekend retreat from Dubai, with beautiful mountain ranges and a rich cultural history. Apart from the stunning mountains, off-the-beaten-path tourists frequently flock to Hatta Dubai for a refreshing change of pace. There is always something to do for thrill-seekers who want to go on an unexpected bike trip or face the waves in a vibrant kayak. Wander down through its heritage street to learn about Hatta's lively culture and learn about the Emirate's past. Hatta Dubai is a great place to get away from a busy life.
The following are some of the things you can do during your Hatta visit:
Hop onto a mountain bike:
From the back of a mountain bike, there's perhaps no better way to experience Hatta's winding paths of hills, wadis, and farmland. The Hatta Mountain Bike Trail Centre has 52 km of routes for bikers of all levels, from beginners to advanced. The trails are self-guided with clear markers and are free to ride.
Visitors who are brave enough can take on the trails on their own or join one of the many interest groups, some of which meet weekly for rides. Allow two to three hours for a riding excursion, with stops to take in the scenery.
Taking a Hike:
The Hajar Mountains, which have varying peaks and troughs perfect for hiking, encircle Hatta. Hiking can be done in the slopes of the highlands along the twisting wadis near the Oman border. Here you may observe a variety of landscapes, from sandy places to jagged rocks.
A popular hangout spot lies behind the famous Hatta Dam, one of Hatta's primary water bodies. Behind here is a craggy rock with wonderful viewing points for taking in the environment and seeing wildlife. You might even see the rare Arabian sand cat if you're lucky.
Observing the beautiful panoramic views:
Hatta's sceneries have some of the most stunning natural beauty in the UAE. On your way towards Hatta, take in the shifting scenery from desert to mountain. Head south from there to the Hatta Dam, which is a treat to the eyes: tranquil turquoise waters set against rough-hewn mountains.
Another notable site is Hatta Heritage Village, which is located in the centre of town. This museum exhibits Emirati life in the past and is wonderfully preserved. The Village, which houses antiques and documents from the past, is a great place to learn about Dubai's Arabian heritage.
Prepare for thrills and spills:
Exciting Hatta activities such as kayaking through the vast Hatta Lake allow visitors to try different things. Tourists and residents can borrow kayaks or paddle boats near the reservoir for a leisurely ride across the turquoise-hued lake's clean waters, where they can view fish and birds.
Hatta Wadi Hub, on the other side, is the town's epicentre of adventure and excitement. During the winter months, there are a plethora of exciting free and paid activities to choose from. Downhill carting, adventure rope courses, and freefall jumps will get your heart racing, or try archery and axe throwing. Make a date with a friend to go twin zip-lining amid the gorgeous alpine scenery.
Wrapping Up:
Hatta is already well-known as a tourist destination, but the mountain town will soon offer even more things for visitors to enjoy. In the coming years, an enhanced public transportation system will make it even easier to go around and visit the sites.
Other plans include a 5.4-kilometre-long chairlift system, a world-class hotel, the Hatta Waterfalls project – a long-term project that will recycle and reuse water from Hatta Dam – and the construction of new hiking trails to the 1,300-meter-high Jebel Umm Al Nisour peak, which will offer scenic views.
Hatta has a variety of enjoyable activities as well as excellent amenities, making it an outstanding destination for a vacation. So, if you want to explore the other side of Dubai, you must plan a visit to Hatta. There are many companies that offer special Hatta Tour Dubai packages. Choose the best one and enjoy some memorable time away from the city's hustle and bustle.
Read More: 4 Reasons Why You Should Move to a Mountain Town ASAP