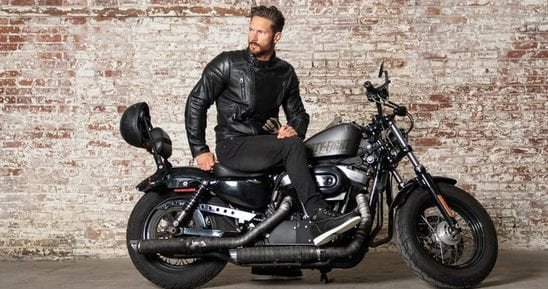 Last Updated on June 4, 2023 by
For a motorcycle owner, buying a motorcycle jacket is an investment. As winter is approaching, more people are thinking about buying motorcycle jackets so they can enjoy rides in crisp cold weather. One of the most common misconceptions is that a common jacket can be used as a motorcycle jacket as well, which is not possible. In a good motorcycle jacket, the requirements and purpose are completely different, whereas, in a motorcycle jacket, you want to see some features that will not only protect you from the weather but also helps you drive.
Another common misconception is that summer and winter jackets are the same, which is also not true. Summer jackets are not warm but rather designed to help the biker in absorbing the sweat; these jackets have been designed with the help of a fragile, mesh-like breathable structure. On the contrary, winter jackets are designed with the help of chunky but light and warm fabric that will only help in keeping you warm and save you from the gusts of cold winds. All in all, motorcycle jackets are confused with day-to-day jackets, and to address these issues, we have listed a few of the main features that play a vital role in distinguishing a common jacket from a motorcycle jacket.
This will also help beginners and motorcycle enthusiasts in buying a new motorcycle jacket for the winters and summers.
Quick Read: Caring for Motorcycle Luggage During the Trips and Tours
Pockets
We all love pockets, even in our dresses, but when it comes to motorcycle jackets, we forget the fact that pockets will add storage capacity. While riding on a motorcycle, storage is one of the most important things that we miss. If your motorcycle jacket has pockets, you will be able to store your equipment and protective gear in your pockets. Especially in winters, when you need to have warm gloves, cap, nose, and ear warmers along, these pockets will help you a lot.
Reflector
Reflectors are the patches that help a biker in increasing his visibility on the road. In summers, days are long, and so there is enough time to ride, even at late night, the ability is not that bad because there are still so many people on the road. However, when it comes to winters, things change completely. Winters are harsh, and there is little to no traffic and to further add to severity, there is fog and limited visibility as well. All these things collectively can become good enough reasons for an accident. Reflectors are very effective in this regard; there are companies manufacturing motorcycle jackets with patches of reflectors whereas, there are others who are using neon and reflector material for manufacturing the whole jacket. While buying a good motorcycle jacket in winters, it is very important to buy something with reflectors.
Fitting
Buying a jacket that fits you well is usually associated with styling because most people think a jacket will only help you look good. In the case of a motorcycle jacket, fitting is taken from a completely different perspective. If you get something that is too tight for you, it will eventually restrict your movement. On the contrary, if you get something very loose, you will feel that it is too chunky, and you can no longer move easily. All these things collectively impact your safety and must not be ignored at the time of buying a good motorcycle jacket.
Comfort
Your comfort is one of the most important things. If you are not comfortable while wearing a good jacket, it is no longer an investment. Usually, a good jacket is lined with good fabric and covered with sturdy material. To further add to comfort, a good jacket will have enough place for you to keep your things. Usually, comfort depends on the liking of a person, so when you buy a jacket, you must check by wearing it.
Detachable Inner Body
Most jackets are lined with an inner body that is used for protecting you from the weather. If you buy a summer motorcycle jacket, you will see a mesh structure lined with breathable fabric as a liner. On the contrary, if you buy a winter jacket, there is a warm fuzzy liner attached to the jacket. No matter what you choose, it would help if you made sure that the liner is detachable because you will be surprised how much a detachable liner can help you. Starting from the basics, a detachable liner is washable so you can get rid of the smell and germs built up. Apart from this, you can replace the breathable fabric with warm fabric, and you can use the same jacket throughout the year.
Apart from that, if you are interested to know about High-Quality Leather Jackets then visit our Fashion category.