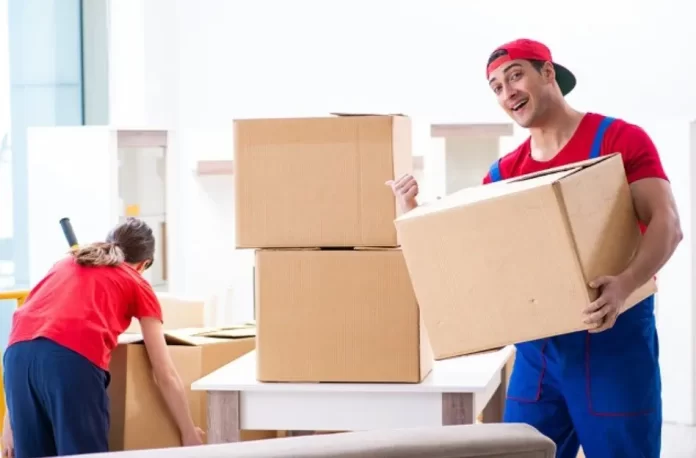 Last Updated on December 30, 2022 by
Expenses and savings are no best buddies because overheads can add up in the shortest time possible. Still, it's possible to manage finances, especially when moving homes.
While the most significant cost during transit would be hiring a relocation company, even the price for this task will be more budget-friendly when one engages in critical thinking and creative brainstorming.
Wonder how possible this is? Save money on a move with these tips for moving on a budget made possible by experienced movers.
1. Ditch Dispensable Items or Sell Them
One of the best budget truck moving tips that have saved many first-time movers on a budget to date is decluttering.
Experienced movers know that making compromises by getting rid of stuff they no longer need, especially those with no sentimental value. Decluttering not only trims the number of items, but also the weighted value of goods that may potentially increase estimates.
Taking an inventory of every piece of homeware will make this stop easy. Just get a notepad and pen, go through every nook and cranny of the apartment and write down every item in the house. Then, select the superfluous few items that could make shipping costs add up and toss them out. Otherwise, sell them off to make some extra cash for the road.
2. Get Free Packing Materials
Unlike decluttering, packing supplies cost money. Hence, it will take up about 5% of moving finances. But, there's a catch! One can easily get free packing supplies without having to spend so much. Only 2% of the initial 5% should be enough to get the cost of supplies. The simple way to achieve this is by sourcing free packaging items.
Boxes are the easiest to get. Places like grocery stores, hardware shops, and liquor stores willingly offer free boxes on request. On the other hand, family members and close pals might have some in storage, hoping to use them for their next move.
3. Choose a Good Moving Date
Besides packing supplies, another thing that can significantly affect relocation cost is the scheduled date.
Summer, especially the periods between May to September, are often packed with people making reservations for their next move. Over 70% of US residents often move during this season.
This peak demand for relocation services places shippers on a pedestal where they only take the best deals that benefit their pocket. On the other hand, it means that shippers won't have a free slot for late reservations, and because their demand is at its highest point, they offer superficial quotes that could increase expenditures.
A proven technique that ensures a budget-friendly transit at this time is to leave a flexible schedule or choose a date away from the peak season.
The months between October to April are typically friendly for people on a budget because the moving cost is almost 30% cheaper than its standard rate. Relocating during the weekdays will also be a good bargain since people are typically busy with their jobs and won't have spare time around this time.
4. Check and Compare Prices of Professional Movers.
Another trick on how to reduce San Antonio moving and storage costs people should consider is a detailed comparison and analysis of moving estimates.
Experienced movers know that most shipping companies can't be trusted. So, they always pick at least three shipping contractors before making their choice. This could be the best trick anyone considering relocating could conceive because it makes leveraging the best moving resources at cheaper rates possible. Wonder how?
By choosing three different companies, movers will receive three different estimates, which allow them to compare prices to pick the most favorable ones. But, there's a catch. Anyone on a budget will typically favor the cheapest quote at first sight. However, the cheapest quote won't always bring good results.
Rip-offs posing as moving contractors will always offer too good to be true estimates that are quite enticing. A proper examination of their estimates will make it clear that many fees are not stated. By comparing three different estimates, one can easily make a choice that won't incur more expenses after items are delivered to the new home.
Ask shippers how they calculate items. While checking the estimates, pay attention to their price per hour, timeframe, and additional services they may render, like temporary storage, packing, unpacking, dismantling of furniture, and services for special items. Request further information if the evaluation does not seem convincing enough.
Live in the US and need professional relocation companies offering transparent moving quotes? Stark Moving and Storage Inc. is one full-service providence moving company offering specialized shipping and storage services for residential and commercial needs. With a simple click at https://starkmovers.com/providence-movers/ movers can get competitive estimates lower than those of most major competitors.
5. Utility Planning
The last tip on how to cut moving costs that'll prove useful for the first time and experienced movers is to optimize their utilities.
Residents in cities like Dallas will find it less tasking to transfer their utilities to their new home with shippers like Stack Moving Company, whose relationship with local utility providers is far-reaching. However, many relocation companies won't offer this bargain. Before the set-out date, make sure to arrange for utility providers to transfer every necessary utility in the current house to the new apartment to save unnecessary costs that may arise weeks after the move.
Conclusion
So much planning and preparation go into a transit that finding ways to cut costs can seem impossible. Yet, moving on a budget can be achieved with effort. Some amount of brainstorming and creative input is all the ingredients needed to cut down on cost. These creative budget truck moving tricks will ensure a smooth transition without compromising on any available funds.
Apart from that if you want to know about Tips for Moving Back in With Parents While Saving then please visit our Business page