Last Updated on September 19, 2023 by Umer Malik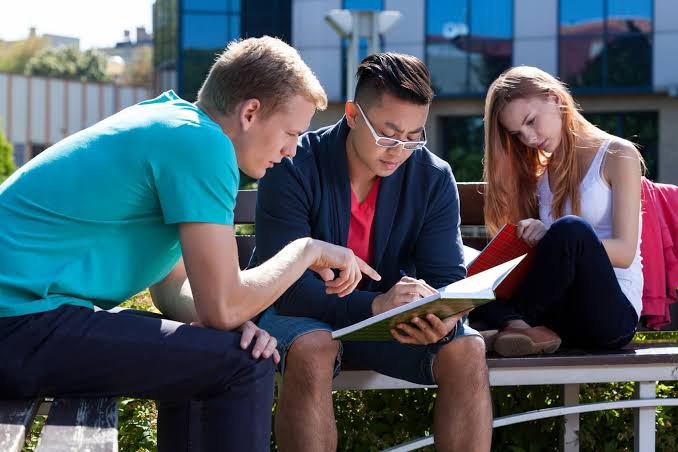 Native English speakers or not, there are a number of other factors that can act as a communication barrier for students studying abroad. According to some professional research paper writers, international students struggle with the language and cultural differences affecting their social and study life. It can lead them to emotional breakdowns, lose confidence, lower self-esteem, and cause frustration and isolation. But you need to know, that these are not abiding issues to focus on. So, bid farewell to your hesitations, practice these fantastic tips right away, and relish your student life for the rest of your stay.
Let Go of Your Concerns
50% of your struggles will fade away as soon as you get rid of your predetermined notions. Gather more information about your residing country to be more assertive. Do not be resistant or too cautious about the differences. Be welcoming to new experiences, cultures, traditions, and values.
Learn The Basics
The next step is to learn basic phrases of conversation or greetings, like thank you, yes, no, please, that's great, sorry, good morning, etc. You can also learn some ordering manners since it varies from country to country. As a student, you may go to cafes and restaurants often before actually settling down.
Speak Slow and Simple
The use of complicated words can be tough to perceive. Be clear and speak at a reasonable pace to let your listener get you.
Avoid Slang and Be Respectful
Do not lose your temper and be a patient speaker, if the listener is failing to understand you. Using disrespectful and slang words can be confusing and create a wrong impression of your background. Repeat and learn if necessary.
Make More International Friends
There may be other international students just like you in your campus or dorm. Get in touch with them to feel comfortable.
Interact With Peers and Locals
Socialize as more as you can, and make more friends. They will help you get a grip on the environment, culture, and language of the country. You will make mistakes but don't be reluctant to ask for help. You might even get good suggestions to improve your communication skills.
Use Expressions to Communicate
One of the best tips is to use visual gestures like hand movements and facial expressions. You can even draw and write your ideas by carrying a notepad or using your phone. It is a very easier and more confident way to approach and be crystal clear of your thoughts.
Read More
Improve your reading ability. A study by https://eduhelphub.com/college-essay-writing-service suggests that reading newspapers, blogs, and books enhances your communication skills. Dictionaries can be extremely helpful too for translations and learning local words and phrases that are used on a daily basis. The more you be updated, the better will it be for you to get accustomed to your surroundings.
Watch Movies and Series
Audio-visual means are the best way to create interest. Besides entertaining yourself, follow the dialects and narratives, and pay attention to the informal phrases of communication. You may get topics to debate with your friends that will spark your conversation.
Group Study and Group Activities
College life means tons of assignments and presentations throughout your semesters. To avoid making mistakes get help from academic writers from PenMyPaper. Else, be a part of a study group. It will also help overcome your boredom and you may get creative and more enthusiastic. Play games together and hang out with your friends. But beware of losing your focus on your career. Freshmen's year can be pretty distractive.
Participate In College Clubs
Colleges and universities organize cultural and annual events. In fact, US colleges offer various academic and non-curriculum clubs and communities for students. Sign up as you like, and find and meet people of common interests.
Take Up Language Learning Programs
Eventually, it is better to learn the native language of your place of residence if you decide to stay for the long run. Take up online language courses and participate in meet-up programs.
Keep accepting challenges and appreciate cultural diversity. Making mistakes is the part and parcel of our lives. Just keep going.
Apart from that, if you are interested to know about Start Learning a New Language then visit our Education category.