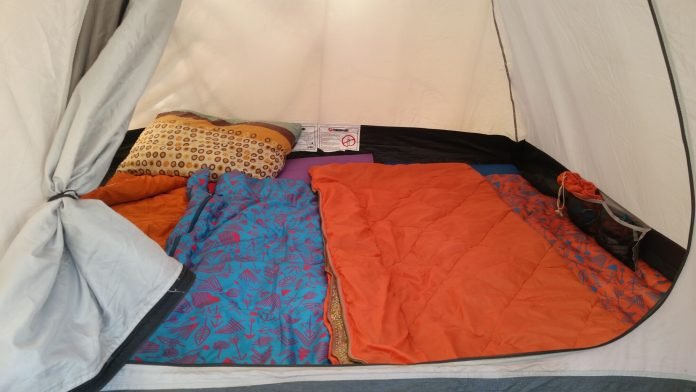 Last Updated on June 22, 2022 by rida
Every year, about 42 million Americans go on a camping trip. There is no better way to relieve stress than to lose yourself in the wild.
Camping offers you a chance to do more than that. You get to connect with nature and bond with friends at the same time. Yet, some things can ruin a camping experience.
The lack of a proper sleeping bag can affect your sleep and irritability levels while camping. Pick the right sleeping bag to avoid a bad camping experience.
Most people are clueless about how to buy a sleeping bag. This sleeping bag buying guide will help you make the right decision.
Insulation Type of the Bag
The type of insulation in your bag will dictate the amount of warmth it can retain. So, you ought to be extra keen when choosing the insulation type.
When buying a sleeping bag, you'll have to choose between down or synthetic insulation. It's advisable to pick the synthetic insulated sleeping bag for humid weather. The synthetic fill retains warmth even in damp conditions.
You don't have to worry about washing it or rainy conditions because it dries fast. Find out how to wash a sleeping bag on this guide on repthewild.com.
Moreover, it's quite affordable and non-allergenic. You don't have to worry about waking up with a weird rash on your skin.
If you are willing to spend a bit more, you can choose the down-fill sleeping bag. It can retain a lot of warmth even in harsh cold weather.
Besides, its water-resistant treatment makes it ideal for damp conditions. You won't be replacing it soon because it doesn't lose its heat retention over the years.
The best part is that it's lightweight and you can compress it into a small packing size. This will help reduce your camping load.
Temperature Rating
There is nothing worse than spending a night in a cold sleeping bag. No amount of tossing and turning can generate the body heat to get some sleep.
One of the most important tips for buying a sleeping bag is to pick one with low-temperature ratings. Have a clue on the temperatures to expect on the camping grounds.
Then, you can pick a bag with a lower temperature rating. It's better to unzip the bag if it gets too warm for you than to deal with a cold bag.
Bag Shape
Camping isn't the most comfortable experience out there. However, you want your sleeping bag to have some semblance to a mattress.
The rectangular bags are great if you want plenty of stretching room but mummy bags can retain more warmth. Double bags are pretty common because they fit two people.
Tips for Buying a Sleeping Bag
Camping should be a great experience where you get to relax and connect with nature. However, you might end up being irritated when you don't choose the right camping gear.
Follow the above tips for buying a sleeping bag to pick the ideal one for you. Besides, you can learn more about fun camping activities on this website.
Read More: Essential features of the silk sleeping mask