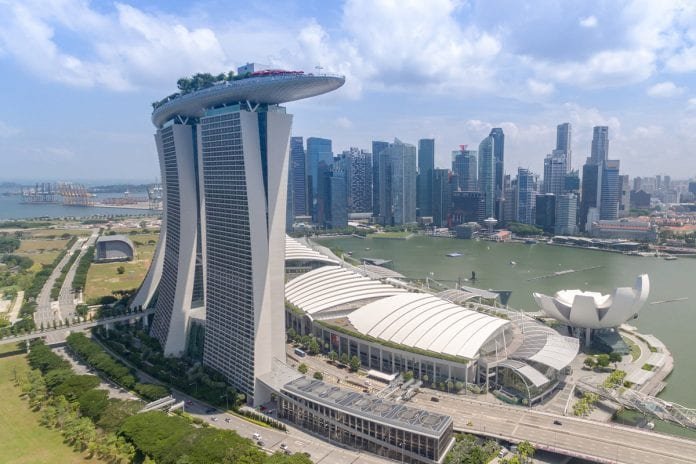 Last Updated on June 11, 2023 by
Known for its vibrant history, diverse ethnic quarters to discover, high-end shopping malls, luxury hotels, and fine dining, Singapore is the city you should explore this vacation. Don't you think guys, this time your outing should be full of excitement and amazing scenes accompanied with glittery nightlife? If that's your opinion, why not book tickets to Singapore for the next trip to ? It will definitely be a good decision as there are many beautiful places in Singapore. You can reserve seats for your entire family through the Singapore Airlines Reservations portal at discounted ticket rates. Yes, that would be amazing, guys!!!
Sentosa Island
Make your dreams come true at the famous Sentosa Island. Offering a variety of things to love and explore, this tiny resort island is home to themed attractions, sun-washed beaches, lush rainforests, amazing spas, and some popular resorts. One of the most-visited destinations of Singapore, Sentosa Island will never let your expectations down.
Merlion Park
A perfect catch for a family outing, Singapore's Merlion Park represents the city's humble start as a fishing village combined with its traditional Malay name Singapura, "lion city." You will find a Merlion statue depicting a mythical creature with the head of a lion and the body of a fish which is considered an icon of the Lion City.
Clarke Quay
Clarke Quay is one of the major tourist attractions of Singapore, flanked by stylish restaurants, high-end boutiques, pushcart vendors with a fusion of Asian and European culture. Famous as a party destination of the city, Clarke Quay comes to life during the night. Are you ready to visit this much-appreciated tourist spot? Then book Singapore Flight Tickets from the official website and enjoy your journey.
Universal Studios Singapore
Get an amazing opportunity to explore Universal Studios Singapore. Featuring theme parks paying tribute to a location, film, or television show including New York City, Hollywood, Madagascar, and Ancient Egypt. Visitors can enjoy a range from kiddie-friendly to daredevil rides and diverse dining options, shopping, and live shows throughout the day and night. Then make your plans, guys!!!
Singapore Botanic Gardens
Splendid botanical gardens of Singapore are ready to enthrall you completely!!! Registered itself as the first UNESCO World Heritage site of Singapore, the gardens showcase an outstanding collection of varied Flora boasting 10,000 species of flowering plants and trees. It is also the world's first garden dedicated exclusively to children, featuring National Orchid Garden, and Jacob Ballas Children's Garden.
Singapore Zoo
If you are traveling with your kids and parents, take them to the most-visited site of Singapore. Yes, we are talking about the world's best rainforest zoo, the Singapore Zoo. Featuring an impressive collection of the various species of the animal kingdom including a large chimpanzee family, meerkats, a komodo dragon, mole rats, kangaroos, and many other creatures, Singapore Zoo should be included in your priority list.
So, folks… aren't you excited to visit this beautiful city which is also a developed nation? If yes, then book seats for your entire family through the Singapore Airlines Flight at discounted ticket rates.
Apart from that, if you are interested to know about Singapore Tour with Cruise Combo Package then visit our Travel category.