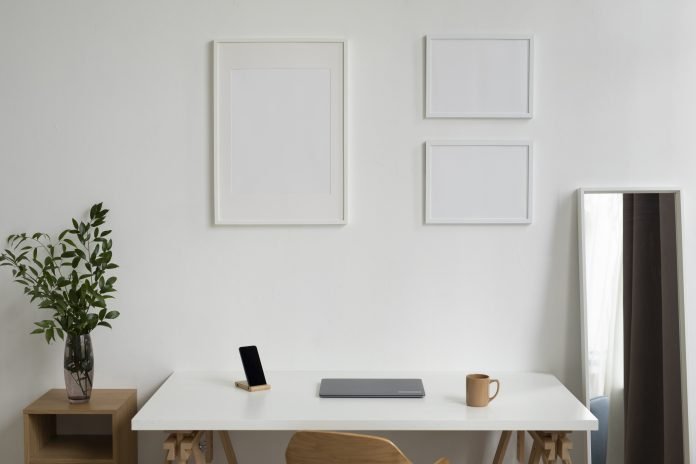 Last Updated on November 10, 2023 by Asfa Rasheed
When you think of redesigning your study room, all you need to think of is what you will be using the space for. Study rooms are dedicated spaces to learn and are to be designed to help you concentrate with  privacy and spacious accommodations. When creating a study room, the utmost importance should be given to creating a focused, comfortable, and relaxed atmosphere. Here are some study room decor ideas that you can incorporate into your home.
Personalization
A study room is not complete without the perfect table and chair. After all, for you to study, you need a comfortable space to sit and focus on. A beautiful and comfortable table and chair are worth every dime. You can further customise your study room with bookshelves, decor of your choice, and whatnot. Just not that: it should also be of high quality, stability, and style that matches your personality. 
When you are choosing colours for your room, try calm and relaxing neutral colours. This will create an environment that is perfect for studying. Neutral colours such as beige, grey, and white can help reduce stress and anxiety levels, which can improve concentration and focus while studying. Use yellow or even orange to inject some energy. These colors are also known to improve the mental health of individuals.
Storage
Investing in sturdy storage without compromising on the style of a space is important. Having a clutter-free study space can also enhance productivity and make it easier to locate necessary materials. Consider getting storage solutions that fit your needs and keep your study area organized. Install cabinets to store books, bins, baskets and shelves to keep items safe, uncluttered and organized. You can also consider using multi-functional furniture, such as a desk with built-in drawers or a storage ottoman. Additionally, labeling your storage containers can make it easier to find what you need quickly and efficiently.
Brightly-lit windows
If you're one of those people who can't focus unless you have the right brightness and light, then incorporate maximum natural lighting into your study room. With natural lighting, you will no longer need to rely as much on artificial lighting. Moreover, natural lighting makes your room ideal for studying and carrying out other cognitive tasks.
The increasing air pollution makes it difficult for us to breathe fresh air. If you are facing difficulty, invest in air purifiers or air purifying plants. Plants and greenery act as a stress buster, and at the same time, their air purifying properties make us focus better. By combining natural lighting and air purifying plants, you can create a healthier and more productive environment in your home or workspace. Not only will this benefit your physical health, but it can also improve your mental well-being and overall quality of life.
Get bookish
Let's be honest: There's no better spot to read a book than in the bedroom or study room. Bookshelves play an important and distinctive role. They not only provide storage for your books but also add aesthetic value to your room. Therefore, having a bookshelf in a naturally lit bedroom or study room can create a cozy and inviting atmosphere for reading and studying.
Get artistic
Additionally, adding pops of color through accessories or artwork can add visual interest without being too distracting. Having wall art can change the look and feel of a room. An ethnic art piece, wall masks, or a simple minimalistic art piece adds a unique vibe. Moreover, having table lamps, decorative wall lights, and LED lights contributes to the interior of your study room. Adding the perfect lighting with interesting patterns and shapes will significantly enhance the look and atmosphere of the study room. The cherry on top of all this is adding a glamorous wallpaper to your study room. It gives the room an intimate feel and makes it comfortable and beautiful.
Make Use of Every Inch
Adding plants to your décor will create a lovely sanctuary for your home. Plants energise your room. In addition to adding aesthetic value, plants also improve air quality by reducing pollutants and increasing oxygen levels. They can also have a calming effect on the mind and help reduce stress. You can also use multiple pin boards and miniature shelves that hold just about anything. Adding multiple pin boards and miniature shelves to your room can not only provide additional storage space but also serve as a decorative element. These features allow you to display your favorite items and showcase your personality while keeping your space organized. If you find it difficult to revamp your study room, get the help of a reliable interior design company who can guide you through it and make the study space as per your requirements and concepts.
D'LIFE interior designers in Bangalore and other cities in South India have helped 1000s of homeowners adorn their home with a diverse range of modern decor ideas. The company has also published extensively on matters of decor to help you make up your mind about everything home interior. It's worth noting that timely intervention from expert designers can help you avoid costly mistakes and make sure that the space is both functional and aesthetically inviting. They can also provide valuable insights on how to maximize the use of your space and create a comfortable and inspiring environment for studying or working.
Apart from this, if you want to know about 5 Creative Living Room Decor Ideas then please visit our Home Improvement category