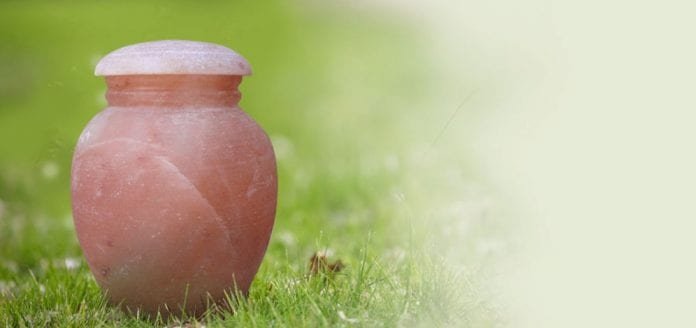 Last Updated on November 26, 2022 by
Picking an urn is not a daily task and comes with many options, making it quite difficult to know how to start. Cremation pots are made from a wide selection of materials like marble, wood or metal.
Urns also come in different styles from basic to decorative and different types from individual urns to companion. The list below will show you the variety of cremation urns that you can consider.
Individual Cremation Urn
The majority of cremation pots available are individual urns. Individual cremation pots are intended to store 200-cubic inches of ashes which is equivalent to a 200-pound bodyweight. Most individual urns are made of metal, wood, glass and more. These pots can usually be customised with an easel or engraved plate, and decorative accents are optional.
Individual urns have themes that can be more suitable for remembering men and styles for remembering women.
Individual urns are ideal for the majority of families. The variety of choices is narrowed down based on a certain passion, favourite colour, or the family's price.
Companion Cremation Urn
Companion vases are larger pots that comfortably hold the ashes of two individuals. Most companion pots can store approximately 400 in3 of ashes and come with either a single pot or two vases to hold the remains separately.
Companion urns for ashes are available in different materials like hardwood, marble, and sculpture, personalised with an easel or engraved plate. Companion memorial pots are ideal for the ashes of partners or a manner to remember two lives of people who have already rested.
These urns are a touching way of keeping the ashes of your grandparents and parents, or even a child that passed away together. It can also be a resting place for a pet and its owner's ashes which can be displayed in the house to show companionship.
Keepsake Cremation Urn
Keepsake memorial urns have reduced size and are designed to store only a part of the cremated remains. Most of these kinds of urns will only hold for about 20 to 100 in3 of ashes.
Keepsake urns can be made from materials such as marble, ceramic, wood and more. These are perfect for families who look to share the remains in honour of an infant, child or pet. Moreover, keepsake cremation pots are affordable and can also be customised.
3D Artisan Portrait Cremation Urn
3D artisan urns use a combined hardwood with a background photo of your loved one. The portrait cremation urn is the same size as the individual cremation urn and holds 190 cubic inches of ashes.
Photo cremation urns provide great personalisation options. The hardwood urns are available in 30 different backgrounds and are modified based on your preferences. These urns are also developed with a semi-translucent photo of your dear persons and a personalised text.
Using this type of urns are unique ways to honour a loved one by choosing their picture to be preserved with the ashes in the pot. The combination of lively colours and the image of your loved ones make this urn type highly personal and visual.
Infant and Child Cremation Urn
These urns are particularly designed to store a very small amount of cremated remains in commemoration of a child. This urn can only hold about 12 to 80 in3 of ashes.
Glass and marble materials provide simple attraction, while special hardwood emphasises contrast and depth.
Giving time in carefully choosing cremation urns is one thing you can do to show your honour and love to a person dear to you who has already passed away.
Read More: Choosing the Right Materials for Your Retail Display