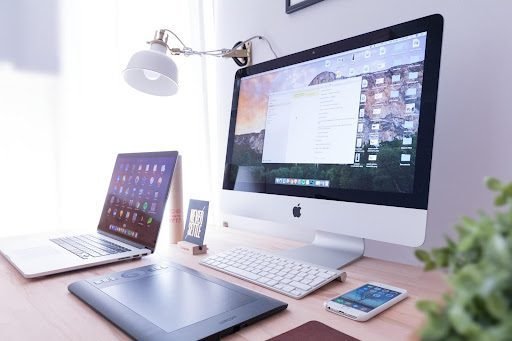 Last Updated on September 14, 2023 by
Technology is a powerful tool. While it's easy to see it as a distraction, with endless scrolling and entertainment in our pockets keeping us from the tasks we need to do, it can also be used to increase a business's growth and success.
Utilizing technology can help to streamline your business's processes, and it doesn't take a technology expert to make it happen. If you need help investing in technology to improve your business, you can always reach out to business financing experts to come up with a solution.
Here are a few ways you can make the most strategic use of technology in your business, harness its full potential and optimize it for your needs.
Increase Productivity
Having a greater ability to track projects and understand how time is being spent is arguably one of the best benefits technology has given to businesses. Increasing your business's productivity and efficiency is a critical factor in reducing costs and maximizing revenue.
There are many software solutions that can be used to how time is spent, making you better able to develop strategies and processes for increasing efficiency. An example of this is bringing in automation in email programs if you discover your employees are spending excess time sending emails.   
Improve the Customer Experience
Customers are well aware of their choices now, and that means they expect a lot from the businesses they support. Customers want to be able to easily connect with the companies they frequent. Easy access to customer service representatives to inquire about issues or get support is expected, and having an app can help provide that experience.
You can also offer a variety of options for customer service so customers can use whatever means they prefer – phone, email, or live chat. You can also utilize email and push notifications to keep in contact with your customers and notify them of specials and sales.
Read More: 3 Things to Expect From a Website Design Company
Better Marketing
Developing a strong and cohesive marketing plan is essential for most businesses nowadays. In addition to having a user-friendly and attractive website, it's vital to utilize email marketing to automate processes, gather information on customers, and target marketing campaigns to customers based on that information. Furthermore, to work on the email marketing strategies to have a successful target marketing campaign.
Increase Security
In an increasingly connected world, not enough information is paid to security. Keeping data safe and secure is essential to protect it from cybercrime. Most business owners think they won't be targeted because they're too small, but attacks are increasingly common and sophisticated.
Using technology to keep backup of data and files, keep information protected and make it harder for sensitive information to leak is vital for small businesses.
The uses of technology in your business are endless. In addition to these solutions, there are often targeted technological systems for helping businesses in specific industries become as productive and efficient as possible, help them connect with their customers better, and keep their information safe. Technology makes running and growing a business much easier if you know how to harness it properly.