Last Updated on August 29, 2022 by azamqasim
Workout machines are becoming more and more popular with time as a lot of people want reliable and efficient alternatives to commercial gyms and exercise from the comfort of their homes. Only a few people are privileged enough to install state-of-the-art gym machines at home, but most people have to look for smaller and affordable solutions.
Vigorfit 3000 XL is one of the most popular equipment when it comes to finding a fitness solution at your home. Therefore, in this thorough Vigor Fit review, you will get to know all about its quality, benefits, and different features.
What is Vigorfit?
Compared to various other machines, Vigorfit is a new addition to the fitness industry. However, the business model and benefits of Vigorfit have made it a popular name in the industry. They use traditional workout equipment in which a pulley system is present to help the user's body weight on an inclined bench. Since different settings are present in the machine, the user can get a variety of workouts from it.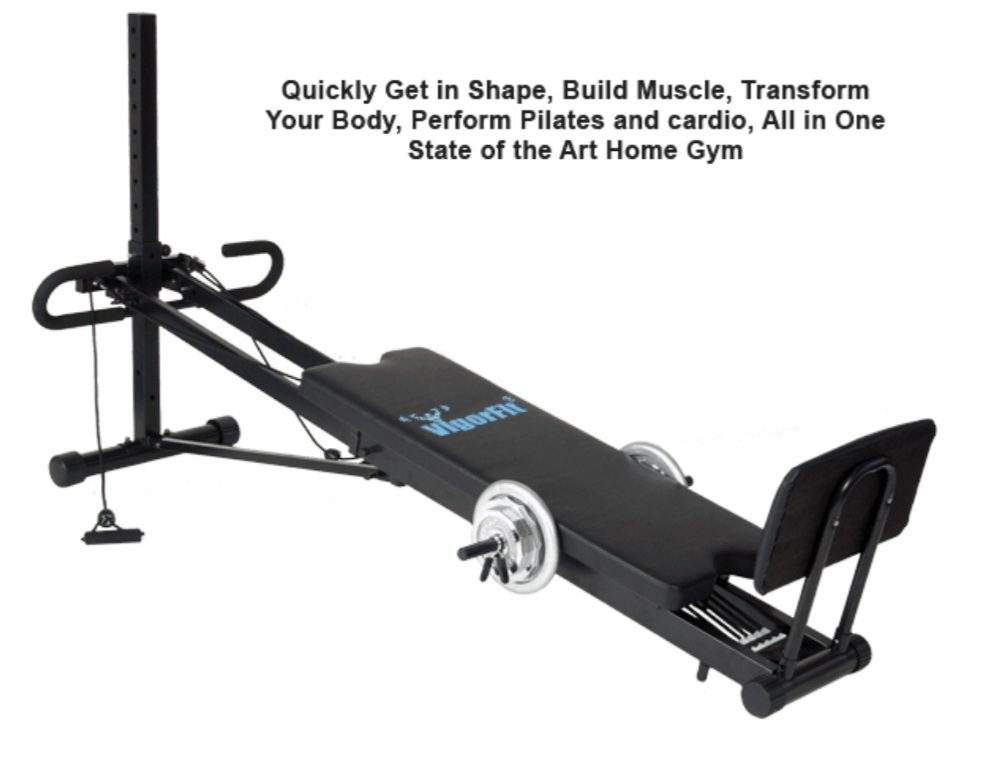 Features of Vigorfit
Following are the major features of Vigorfit:
Vigorfit comes with a lifetime warranty.
It has over 105 listed exercises.
It offers up to 75 resistance levels.
Vigorfit is made from solid steel and has a weight of about 80lbs.
1. Performance
Vigorfit is primarily designed as an incline bench to help users use their own bodyweights as resistance for efficient training. In other words, you will not need heavy machinery to train while using Vigorfit.
According to the majority of the people who have used Vigorfit, they have not faced any significant issues with the bench. However, people have made some comparisons that the bench of Vigorfit does not travel as far as the bench of other machines. Overall, you can expect an excellent performance from Vigorfit.
2. Pulley System
The Pulley system is the primary source of resistance on Vigorfit. It utilized thin ropes to ensure the user's body weight was used while positioned on an incline bench. The quality of the pulley system is excellent.
3. Quality
Vigorfit uses a heavy-duty steel frame with high-density foam padding. You can also notice some extra padding on grips and handles. The company has made special efforts to ensure high-quality construction and make the machine as comfortable as possible. The benefits of having a strong frame and padded handles are far greater than most other machines, such as Total Gym.
4. Resistance Frame
Vigorfit provides an impressive 75 levels of resistance that are divided over different power bands, free weights, and body weight. It tops out at 440lbs, which is more than enough to have an effective workout.
5. Comfort Level
Vigorfit has paid special attention to maximizing the comfort level to ensure everyone, even people who have just started using such exercise machines, can use it and get the fitness benefits. It has foam grips on all of the handles and 2 inches of high-density foam that increases the comfort level.
While other such machines also emphasize the quality of the machines, they often do not pay attention to the comfort level. You will not face such an issue with Vigorfit as all of the Vigor Fit reviews indicate that users find this machine to be highly effective and comfortable.
6. Size
The weight of the Vigorfit is about 80 lbs. According to its official statistics, it can support users with a height of up to 6ft 5inch and weight up to 350lbs. You easily fold the machine to a height of only 8 inches. It also has wheels, so you can easily move it around.
7. Possible Exercises
The official handbook of Vigorfit provides over 107 exercises. These exercises are for people with different levels of expertise. For instance, if you have limited knowledge and experience of exercise, you should start with beginner-friendly exercises.
8. Attachments
Vigorfit provides a wide range of attachment options to help you make the most of the machine. You can use add-ons like a pull-up bar, weight bar, shoulder pads, and various other such attachments to enhance the effectiveness of your exercises.
9. Price and Quality Ratio
Even though Vigorfit is not a cheap exercising machine, it definitely justifies its cost by providing a wide range of features, as discussed above. Moreover, the quality of Vigorfit is far greater than most other similar machines. Therefore, if you are looking for excellent quality equipment, you should use Vigorfit.
Conclusion
The bottom line is that Vigorfit is a reliable, effective, and productive solution for people who want to buy an exercise machine and set it up at their home to achieve fitness goals quickly. This comprehensive Vigor Fit review shows that the features of Vigorfit justify its price and massive popularity.
Read More: Health and Fitness Tips for A Healthier You.