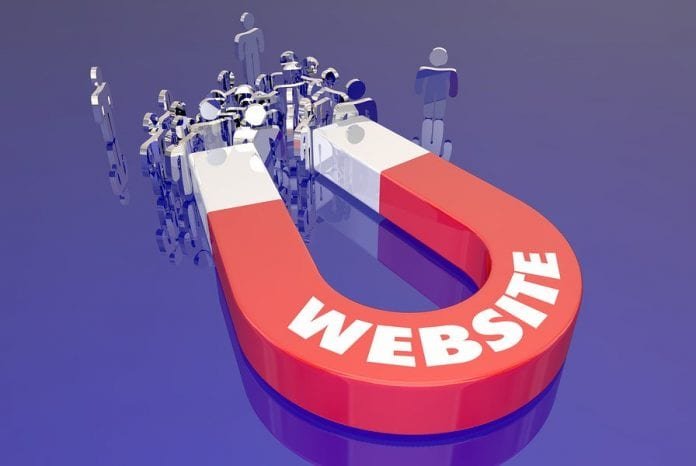 Last Updated on August 18, 2022 by rida
Website designing is going to trending as time passing. Just launching a website is not enough to attract visitors. You need to spread it all around the world to increase the visibility of your website.
If you want to attract and hold visitors to your website simply, scroll down and study this complete article. In this article, we are going to share few tips to design an attractive website. Let's start to discuss;
Visual layout
The appearance of your website must need to present an attractive look. Designing a website is not difficult as it sounds. You need to build a simple design with a soft touch that provides spread positive vibes and an efficient look.
Easy to Find
Make things simple and easy to find by visitors. When a visitor land on your website. He wants to see the thing for which he is searching.
For example;
If I search for contact information on your website then there must be contact links added at the footer of the page.
SEO
SEO is the best and most convenient way to spread the visibility of your website all around the world. If you rank your website on the top of Google, then visitors surely come to your website. As the result, traffic will increase rapidly.
Noise Down
70% of the visitors left the site because of high noisy material. The noisy material may be a different kind. The bulk of the text, images, attractive but disorganized material creates a messy look. You should need to stop and get rid of this kind of situation.
Guest Blogging
If you are seeing that the traffic of your website is going in a downward direction then immediately move toward guest blogging.
Go and search the relevant niche according to the user's website. Research on it, find beneficial content and start writing blogs according to visitor interest. If the visitor likes your posts then the traffic increase.
Update your Website
Updating the website almost after every 6 to 8 months is beneficial for increasing traffic rate. The trend is changing as day after another. You should need to update features and maintain your website as user's requirement and website demands.
Useless Sentences
Try to write small sentences in your content. Short paragraphs, even one informative line is enough to make your content prominent and effective. Users get irritated by useless content on your website. So, if you want to make your website strong, prevent these few things.
Negotiate and share Reviews
A strong bond between visitors and honor is helpful for business. You should need to get in touch with visitors and tell me about the services that you're providing. Moreover, you can share reviews on social media pages to increase visitors.
If you are new in this field and want to start your website but don't know how? Don't need to be a worry. As we are seeing that multiple web designing companies are available around us demanding great outcomes but we need to choose the best one. Web Masters EYE is considering the best website designing agency in Pakistan. 
Conclusion
Here, we are going to close this article. I hope you enjoyed this article and happy to learn about the tips and tricks to attract clients. In this article, we take a view on the way to increase traffic. If you are in search of a web designing firm then, I'll surely recommend you to go and take a view on Web MastersEYE. So, why are you standing here? Visit Web Masters EYE and choose you're in-range package and make your living easier.