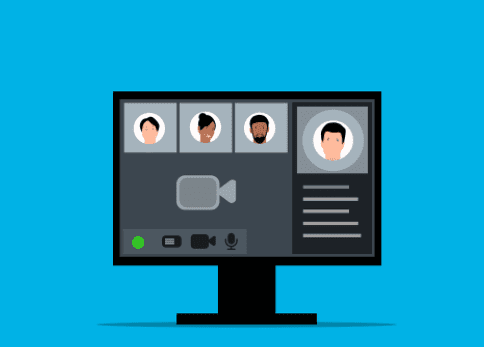 Last Updated on November 10, 2023 by Asfa Rasheed
In recent years, businesses across industries have adopted e-commerce strategies to get ahead of their rivals. The trend will continue as the market scope changes, and we live in a highly digital era. Therefore, it is beneficial for businesses to adapt to the changes or risk losing clients to competitors.
Adapt or Lose
Failure of businesses adapting to the digital revolution will be their downfall. One way to reach internet users on digital and social media platforms is through using videos. DigitalOx Ltd can help improve your marketing campaigns by offering you the right tools to use. Here are ways that media can help your business;
Boost Sales
The ability to convert your website traffic into sales will increase when you have videos on your landing page. It can be an introductory, explainer or promotional video. Potential customers are likely to buy when they understand the product or company.
On the other hand, a brand can reach more individuals through videos in digital marketing campaigns. However, it is critical to make your platform mobile-friendly as most people access the internet using portable devices. The initiative will significantly increase your reach to target more people with corporate videos.
Enhances the User Experience
Even though you have a well-structured website, it will not be sufficient if you do not include videos. Since users want the best experience when visiting your platform, you can entertain the visitors using videos. However, it would help to understand the people visiting your website. It will help you know the type of video you need to create to appeal to them.
Promotes a Brand
Internet presence is critical to business success. It ensures you interact with other users via a company account. Since most social media platforms support videos and users love such content, you can promote your brand using the media. You can make the public aware of your brand and what it offers.
Every business is unique, and videos can ensure every venture showcases its personality. Videos tell a story better than text or images. It is an effective tool for brand awareness on digital media. Your followers will increase your reputation by sharing what you post with their friends.
Builds Consumer's Trust and Loyalty
The more a person interacts with your corporate video, the more they trust your business. In turn, it will lead to sales and build a lasting relationship with the client. Having informative videos and not necessarily being too salesy will improve your interactions with the online community. Ensure the tone is friendly and fitting to your target audience.
Helps with Ranking on Search Engines
Videos increase the time that visitors spend on your website. As the traffic increases, search engine algorithms will take note of the site. It will make the content rank higher on the platform, and internet users will find your business quickly.
Conclusion
Creating corporate videos is not expensive. This year, a video production company can work with your budget to give your business an edge. What are you waiting for?
Read More: The Impact of Marketing Videos to an Australian Business's Website