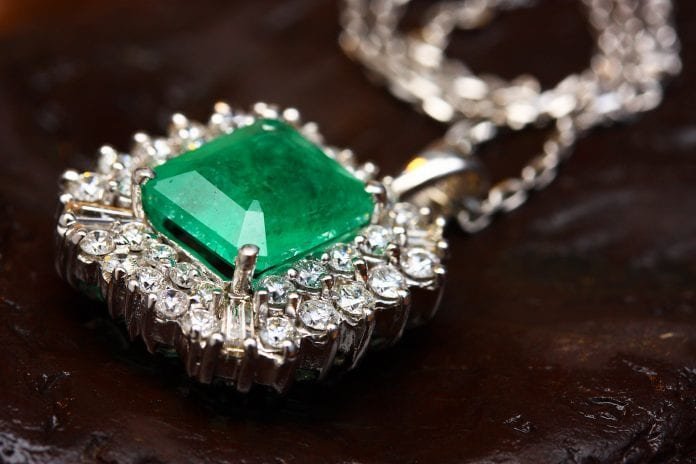 Last Updated on June 5, 2023 by asifa
Contrary to what a lot of people may think, diamond jewelry is a great choice for everyday wear. Diamonds are beautiful and timeless. These precious gems, when worn right, can add just the right amount of glamour to your everyday look.
A light-weight American diamond set is one of the best investments that you can make. They are easy on the wallet and are perfectly comfortable for everyday wear. There are countless stunning designs in diamond jewelry for everyday wear available out there.Let us take a look at a few ways how you can style light diamond jewelry for everyday wear.
Keep it simple: It is a good idea to keep your jewelry design elements simple for everyday jewelry. The beauty of lightweight jewelry is in how its simple and delicate designs can make a statement. It helps in adding some gravity to your everyday look and makes you look put together.
Diamond earrings: A good thing to invest in for everyday jewelry are diamond earrings. Classic diamond earrings go well with everything. Look for designs that are simple and elegant and not too big. They should be lightweight and comfortable to wear. A few pairs of lightweight elegant earrings for everyday wear should be a part of every woman's jewelry box.
A diamond pendant: another great investment is pendants and chain. Pendants are small charms that adorn the neck beautifully. They draw attention to your face and are a great way to express your style and add some individuality to your look. There are a host of different types of pendant designs available in the market. The charm of a dainty diamond pendant can hardly be matched by any other piece of jewelry. They are easy-to-wear and the pinnacle of elegance.
Stack your rings: A great way to style your rings for everyday wear is to wear stackers or to stack your rings. This trend is insanely popular right now. Designers all over are offering stackable rings in stunning designs for you to select from. For a stack, you need to wear two or more beautiful rings at the same time on the same finger. You can wear the same kind of metal or mix and match rings in different metals. Make sure you select the motifs and design of the rings carefully. All the rings should also be cohesive in size to bring about a really beautiful look. This will not just add glam to your look but also add grace to your movements.
Balance the look: The most important part about wearing diamond jewelry for everyday looks is knowing how to balance the look. Wearing too many jewelry pieces for an everyday look is a recipe for a fashion disaster. It is important to make sure you do not overdo the jewelry. Pick out one or two jewelry pieces to go with a look instead of five. This will not just keep it light for you, but will also add an effortless charm to your style. A great idea is to keep either the neck or the ears empty depending on how you are feeling on a particular day. You should also either wear a ring on the fingers or wear a stack. Do not wear too many other rings if you're wearing a stack of rings on any one of the fingers.
Other things you can invest in are an elegant diamond choker and a dainty bracelet. Follow the above-mentioned pointers and wear diamonds all day, every day. Whether it is office wear or you're working from home or even just playing with the kids, here is a way to make everything fashionable!
Apart from that, if you are interested to know about Wearing the pearl pendant for necklaces then visit our Fashion category.