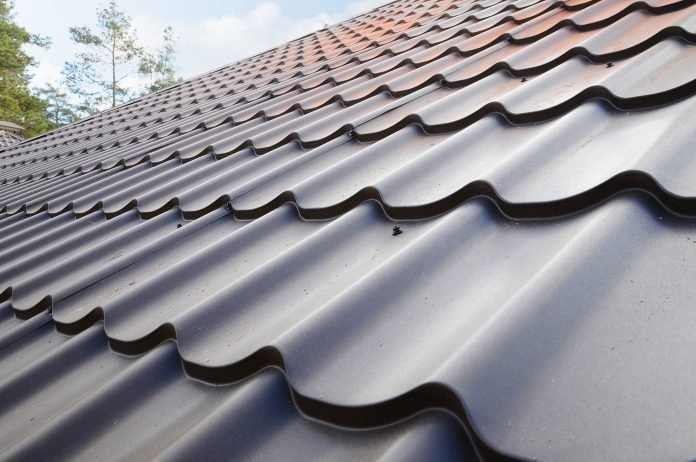 Last Updated on July 9, 2023 by
Depending on the type of roofing material that you choose, they can last for up to 30 years. Is it time to update your roof and you're considering a metal roof?
There are different aspects that you'll want to know when it comes to picking out metal roofs for residential homes. While it all might seem overwhelming, there's hope. Read on to explore these tips by Sydney roofers Vertec on what you should know before picking out the right roof for your needs.
Why Metal Roofs?
Before choosing different companies, you'll want to know that metal roofs are low-maintenance, cost-effective, and stylish. If you're looking for residential roofing systems that are energy-efficient, then metal roofs are a great option.
While it's expensive, it lasts for the long term. Due to it lasting longer, it actually costs less. Metal roofs are a good option if you're looking to stay in your home for the long term and not move anytime soon.
In order to determine the overall cost, add up the labor and materials. Next, divide it by the number of years it's expected to last. This will give you an estimate of how much your roof will cost you per year.
1. Self-Cleaning
The different types of roofing available will also mean different features such as self-cleaning. Metal roofing might have closed valley systems in order to take water off of your roof.
They do have the potential to clog up with debris though. If you choose a self-cleaning option, that means that it won't clog while it takes the debris and water off of your roof.
2. Warranties
Find out in advance what warranties will be included in your residential roofing project. The warranties should include the product, workmanship, and integrity of the raw materials.
3. Durability
Choose aluminum metal if you're looking for a durable option. They can be coated in a durable and strong layer of powder coating. This means that your roof can be protected against animals and storms.
4. Long-Lasting
If you're looking for a long-lasting option then metal roofing is the right option for you. It can last up to 50 years!
Even in snowy areas, it can push off the snow. It's resistant to rot, fire, and mildew as well.
Compared to other types of roofing it's long-lasting. A flat roof lasts for about 20-25 years, while asphalt shingles can last about 20 years.
5. Different Styles
Metal roofing comes in different styles such as clay or concrete, simulated, and real slate. They all have the potential to last for 50 years or more.
Many manufacturers will stand behind their products for 20-50 years. If they have painted finishes, their warranty might be for about 30 years.
6. Ventilation
Attic ventilation is a great option for most homes. It'll help your home avoid ice dams in the winter, and stay cooler in the summer.
This can also help your home prevent mold and rot. It'll keep your home's insulation performing well and dry in all types of weather.
Asphalt vs Metal Roofs
While asphalt shingles are easier to install and less expensive, they don't outweigh the benefits of metal roofs. The good news is that asphalt shingles are fire retardant.
For metal roofs, you won't have to worry about rainwater penetrating the surface of the metal and causing leaks. Asphalt shingles don't offer this same benefit.
Aluminum roofs are durable and lightweight. If you're in an area with extreme weather conditions, then aluminum might be a good option. Keep in mind that they can't handle extreme temperatures like asphalt shingles can.
Metal Roofing Maintenance
The great news is that metal roofing doesn't require much maintenance. This is due to aluminum being smoother than shingles.
Since it's smoother, that means that debris will slide off of the roof. This means that you easily clean it up off of the edge of the roof.
You won't have to worry about the pooling of water on your roof. Consider scrubbing your roof every other year or power washing it. This will make sure that it's free of grime and sap.
Can It Go Over Existing Shingles?
Metal roofing can go over the top of asphalt shingles as long as it's free of rot, flat, and sound. Make sure that you look into the manufacturer's specifications and local codes.
Consider taking off the older roof in order to have a flatter roof. This will give you a cleaner roof as well.
If you decide to keep the old roof, it'll give you sound insulation for hail and rain. It'll also decrease any haul-off expenses and labor for stripping the old roof.
Since you'll have extra insulation this will give you an increase in energy efficiency. You'll have less debris overall during the project as well.
Will It Attract Lightning?
No! Often when there's a lightning strike it'll hit the trees or other high objects instead of the roof itself. You'll still want to have your metal roof grounded though.
Potential Cons
Metal has the potential to dent. If you live in an area that receives large hail, then you might experience denting.
What To Consider When Choosing Metal Roofs for Residential Homes
After exploring this guide, you should have a better idea of what to consider when it comes to metal roofs for residential homes. Take your time choosing the right style for your needs and one that'll last.
Would you like to read more informative and helpful content? We can help! Check out our other articles on our site today.
READ MORE: powder coating durability
Apart from that, if you are interested to know about Metal Roofing then visit our Home Improvement category.