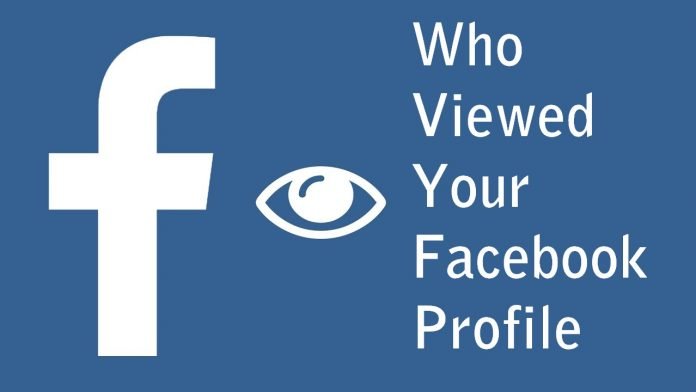 Last Updated on May 30, 2023 by asifa
People are curious to know who has viewed their profile in recent days. The demand for the feature is very high, and Facebook keeps declining it. Yes, Facebook has never officially come with a feature that will allow you to see who viewed your Facebook profile in recent days. But that didn't stop people's curiosity, and some third-party companies have taken advantage of that. You will find many apps on Facebook that will offer you the info of who viewed your profile in the last few days. There are ways to find out who is following you and keeping track of your activities, but one cannot be certain of a specific profile.
Let's have a look at what feature is available on Facebook and what you can see.
Why You Need to Know Who Viewed Your Facebook Profile?
Facebook is one of the most popular social media platforms, with over 2.9 billion monthly active users worldwide. Many people are curious about who viewed their Facebook profile, but unfortunately, Facebook does not provide this feature. However, knowing who viewed your profile can be beneficial in several ways. For instance, it can help you determine the level of interest that people have in your posts and updates. Additionally, it can help you identify potential business or networking opportunities, as well as help you identify any potential security concerns.
How to Check Who Viewed Your Facebook Profile?
Although Facebook does not provide an official way to see who viewed your profile, there are some alternative methods that you can use to get an idea of who has been checking out your profile. One of the easiest ways to check who viewed your Facebook profile is by using a browser extension. Some popular extensions include Profile Visitors for Facebook, Social Profile View Notification, and Flatbook. These extensions can give you a list of people who recently viewed your profile or who interacted with your content.
Another method is to use Facebook's "View As" feature, which allows you to see your profile as if you were someone else. By using this feature, you can see what your profile looks like to the public and get an idea of who might be viewing your profile. Additionally, you can use Facebook Insights to see the analytics of your posts, which can give you an idea of who is engaging with your content.
In conclusion, knowing who viewed your Facebook profile can provide you with valuable insights into your audience, potential business opportunities and help you identify potential security concerns. Although Facebook does not provide an official way to check who viewed your profile, there are alternative methods that you can use to get an idea of who might be checking out your profile.
Can I view the Profile list?
Well, the definite answer comes from the Facebook team, and they have posted a statement in their help section.
"No, Facebook does not let people track the list of profiles who views their profile. Third-party apps also don't have this feature/functionality. If you see any such app, report them to the team."
So, if you see any app stating that they can provide the functionality, you can report them. To report the app, you can follow these steps.
Open the Facebook website and click on the menu icon and then select Settings.
Now, select Apps and Websites from the left menu and then find any app by name.
Now, select view and edit right next to the app name and then click on the Give Feedback link at the bottom of the page.
Then, you would need to select the issue you want to report and then click on the Next button and click Done to complete the task.
Well, if you report these apps, there would be less filth on the platform, and you will save another user who might fall into their trap.
Why apps claim they can provide the list who viewed your profile
Well, the answer is simple because people are asking for it. Until you keep searching for this feature online, the scammers will keep creating these apps and keep fooling you.
And one more thing, never install any such app on your computer. This type of app does not work as intended because Facebook has not provided the authority to anyone to provide the list of who views your profile. When you use these types of apps, your privacy and security are at risk. When you sign in to your Facebook with these apps, you let them know your email ID and password, and they can do anything with it.
They create these apps:
To gain access to personal data like name, country, preferences, and more, sell this information to advertising companies.
And some of these apps will try to hack your account and change the password.
To see your purchase history and then steal the credit card information or other sensitive data.
Some apps have a virus or malware that may infect your system and render it dead.
So, it would be best if you stopped searching 'Who visited my Facebook' or 'who viewed my Facebook profile' keywords on the search engines.
Who can see your information?
Well, Facebook has ensured that a person without access to a particular database can't view that information. But there are still plenty of ways to get the information you want.
Facebook keeps a log all the activities you've done with a particular person. You can go that person's profile and click on the three dots at the top right of the profile page and select the 'See Friendship' option. It will list all the common posts you've shared or they've shared with you.
Well, you can change the settings of your posts from the public to friends and also go to privacy and tweak a few things.
Who viewed your Facebook Page?
Well, while you cannot see any information about who visited your personal profile, you can view the information on who viewed your Facebook page.
To view the information about your Facebook page, you can click on the Insights button from the top menu.
The overview page of insights will reveal a lot of information you want, such as the number of likes, followers, engagements, page views, and more. You also have a few options on the left menu, such as likes, reach, page previews, actions on-page, and page views. With insights, you will can see the demographics of the users who view your Facebook videos.
Conclusion
Well, there is no official way to get the information you want. And it would be best if you did not try to do it with other third-party apps that intent to steal your information. Be aware of fraudulent apps and report them as soon as you discover them. 
Apart from that, if you are interested to Know about Facebook Touch Software For Smartphones then visit our Technology category.