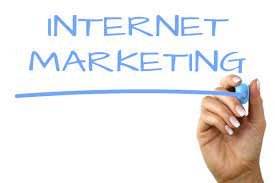 Last Updated on February 25, 2022 by azamqasim
If you have just started a company or running a good business, the chances are that you will try to beat the competition around you, and there are several unique ways to do this, and one of these is through the digital world. Today the digital business is evolving really evolving quite fast, and this is because of rapid advancements in technology.
In order to kickstart your marketing journey, it is really important that you hire an eCommerce marketing agency.
Following are some of the tips related to working with a marketing agency:
Expanding a Presence Online
Like most other firms, your aim is to maximize profits, and one of the unique ways to do this is to expand your customer base. This is why it is imperative that you hire an eCommerce marketing specialist who will help you to enhance your market base.
By hiring an eCommerce marketing specialist, you will create a strong presence online, which is essentially really important for you to succeed.
The rule on the internet is simple: the higher the number of visitors on your website, the better the sales rate and conversion rate.
Enhancing Staff Productivity
When you hire an experienced team in eCommerce, you know for rest assured that your marketing team is in the best hands. In addition, since you hire a marketing team to handle all your marketing endeavors, you will have your own team to focus on the business's core operations; when employees concentrate on what they have hired, their productivity for the same increases.
Some of the functions performed by eCommerce marketers include web design, graphic development, social media, google ads, and other digital marketing functions.
Developing Access to Best Tools and Technologies
The most efficient marketing companies will be well-versed in the latest tools and technologies in their field, allowing them to build innovative campaigns for their customers in order to best sell their products and services. However, many firms find it challenging to devote time and resources to training internal employees on how to better use this new technology.
You'll have access to every new tool on the market if you choose a full-service eCommerce agency. They know what works and what doesn't for your business to help them achieve their objectives.
Developing Custom Experiences
Customer experience plays an important role, especially when you are developing something in the digital world. For example, the first impression of your website plays a very important role when a visitor lands on your website as it is seen that most people leave a website if it is unattractive and not engaging to them.
When you work with a creative eCommerce marketing agency, they would be able to create certain novel custom designs as well as shopping experiences that engage people to buy or use your services from the store.
Enhancing SEO Knowledge
One of the most important strategies for increasing traffic to your e-commerce website is search engine optimization (SEO). You can make it easy for customers to find your products when they utilize search engines by targeting keywords and phrases. You may also improve the user experience and increase revenue by optimizing your website.
Consumers are more likely to see your website when they are searching for a specific product; therefore, SEO is extremely important for e-commerce enterprises. Your website's visibility will improve as a result of SEO. However, SEO operations are both successful and time-consuming.
According to studies, about 90% of the website traffic comes from top search engines like Google and Bing, and about 60-65% of users click on the search results that appear on the top three. Therefore, it is really important that you hire a proper eCommerce marketing agency that will have some of the best SEO experts.
Today there are about 200 or more ranking factors if you want to optimize your website on Google, and this cannot be done single-handedly by you. For this, you need a good SEO team who possess the knowledge of optimizing a website and thereby generating a greater amount of organic traffic.
Maintenance and Support
To guarantee a positive customer experience, any online store or website requires ongoing upkeep and maintenance. Therefore, it's critical to have good support to ensure that your eCommerce store runs properly.
When you deal with an eCommerce agency, their technical staff provides regular maintenance and assistance by running various security tests to ensure that your security is up to current.
Understanding of Creativity
When you work with an eCommerce marketing agency, you have a team of some of the most experienced designers who can help you create some of the best custom-made creatives that would match your brand's theme and standards.
A high-quality design is the primary element to make the company stand out from the rest, especially if you are starting fresh. Also, an experienced designer possesses the knowledge of which type of work to be done and not work again and again with redesigns.
An eCommerce marketing agency would be familiar with different types of design and formats.
Retargeting Ads:
These ads can be utilized on a variety of ad platforms. They are shown to customers who have expressed an interest in your product, and the language and design should reflect that. In addition, retargeting advertising should create a sense of urgency and persuade customers to complete their transactions before they are too late.
Display Ads: 
Display ads are banner advertisements that appear on the advertising platform's display network. The Google Display Network, for example. Since consumers frequently ignore these ads, it is critical that they use click-worthy pictures and language to catch their attention.
Facebook Ads:
There are various types of Facebook advertisements, and a team with proper e-commerce marketing knowledge will have the expertise to work on different types of Facebook Ads.
Thorough Knowledge of Facebook Marketing
Advertising on Facebook has a lot of advantages, especially if you're an eCommerce business. For starters, anything from their age to the type of automobile they drive can be used to target billions of active consumers. In fact, Facebook's targeting features are so precise that they're a little mind-boggling until you start looking at them. However, while Facebook can be a highly profitable marketing tool, you may not get much of a return without the assistance of a professional.
With so many active Facebook users, narrowing down your audience to only those who will be most interested in your offering might be tough. Your sales data can be used by an eCommerce marketing agency to identify common demographics, hobbies, and behaviors that they can utilize to target new customers. They'll also be able to install a Pixel on your site so that retargeting campaigns can be executed. Consumers who have already visited your site and demonstrated an interest in your products are targeted by retargeting campaigns. This is a really effective strategy since it allows you to close sales that you might have missed otherwise.
Since you now know about the benefits of hiring an eCommerce marketing agency, you should also know.
How to hire an eCommerce marketing agency?
Well, there are many companies that claim to provide the best eCommerce marketing services. However, you should try to choose one who is quite compatible with your domain of work.
For this first, you have to visit their website and try to check what they are offering. Try to check their SEO social media marketing services and also have a look at how their programs are performing.
You must ensure that the eCommerce marketing agency you're choosing offers services like lead generation, SEO, and email marketing, among others. You should also ensure that they are competent in addressing your needs from the store's construction to the market. As a consequence, you'll have a greater idea of the firm's capabilities and expertise.
Also, don't hesitate to ask them any questions if it's bothering you. You will pay a great deal of money, and you have every right to clarify your doubts before you pick the perfect agency for your marketing.
Also, it is important that you assess the goals of your business first and where you are actually standing. This becomes really helpful when you communicate this to your eCommerce marketing agency, which will help them understand your goals and objectives and help formulate a strategy accordingly.
Summing Up
These were some of the most important points about why you should work with an eCommerce marketing agency and what are benefits you derive from it. In addition, you can talk with our staff about what your eCommerce strategy should be and whether or not our agency is a good fit for your company.
Follow some of the points that we mentioned above, and you will definitely be able to be the perfect eCommerce marketing agency for your firm and rank on the top of the SERP pages.
Read more: 7 Best Web Development Languages for Your Business:Tips and Benefits