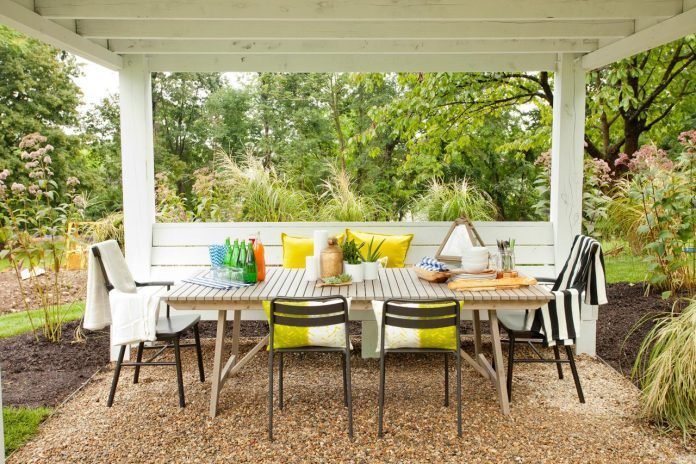 Last Updated on September 19, 2023 by Umer Malik
If you're lucky enough to have a backyard, patio, or deck, then you know how important it is to make the most of your outdoor living spaces. There's nothing quite like spending time outdoors surrounded by nature, and with a few simple upgrades, you can turn your outdoor spaces into true extensions of your home.
Here are 10 ways to make the most of your outdoor living spaces:
Invest in a pergola
A pergola is a great way to create more living space in your backyard, regardless of the weather. If you invest in a pergola, you can extend your outdoor season by months and really make the most of your outdoor living spaces.
Get a fireplace or fire pit
There's nothing like gathering around a cosy fire on a cool evening. Whether you opt for a fireplace or a fire pit, make sure to choose one that fits the overall style of your home so that it looks like it was always meant to be there.
Install an outdoor kitchen
An outdoor kitchen is perfect for hosting parties and gatherings in your backyard. And with all the high-tech options available today, you can really get creative with your design and make your outdoor kitchen shine.
Add some lighting
Good lighting is key to making any space feel warm and inviting, and that includes outdoor living spaces. Whether you opt for string lights, lanterns or solar lights, adding some lighting to your backyard will help extend its use well into the evening hours.
Hang some curtains
Curtains are not just for indoor spaces – they can also do wonders for transforming an outdoor space into a true oasis. Hang them around your pergola or patio to create an intimate feeling in your backyard retreat.
Bring in some greenery
Plants and flowers can add so much life to any space, including outdoor living spaces. Container gardens are especially popular right now, and they're a great way to add colour and life to your deck or patio without having to do too much work.
Comfortable furniture is a must
When it comes to furnishing your outdoor living spaces, comfort should be at the top of your list. After all, if you're not comfortable, you're not going to want to spend much time out there! Choose furniture that's weather-resistant and that you think looks good with the overall style of your home.
Don't forget about storage
Outdoor storage solutions are essential for keeping things like lawn equipment, sports gear, garden tools and more out of sight when they're not needed. Plus, they can help keep your yard looking neat and tidy so that you can truly enjoy your time outside.
Keep bugs at bay
Nobody wants mosquitoes ruining their time outside, so be sure to take steps to keep them away. Install mosquito netting around any seating areas, keep citronella candles lit, and/or invest in an electronic mosquito killer so that you can enjoy being outdoors bug-free.
Add some water features
Water features are incredibly popular right now, and for good reason! They can add so much ambiance and relaxation to any space. Consider installing a small fountain or waterfall in your backyard oasis for the ultimate in peace and serenity.
With just a few simple upgrades, you can turn any backyard, patio or deck into a true extension of your home. By investing in items like a pergola or fireplace, adding some lighting or greenery and making sure you have comfortable furniture, you can create an outdoor living space that you'll never want to leave!
Apart from that if you want to know about Life in the Midwest A Local's Guide to Living in Illinois then please visit our Home Improvement page