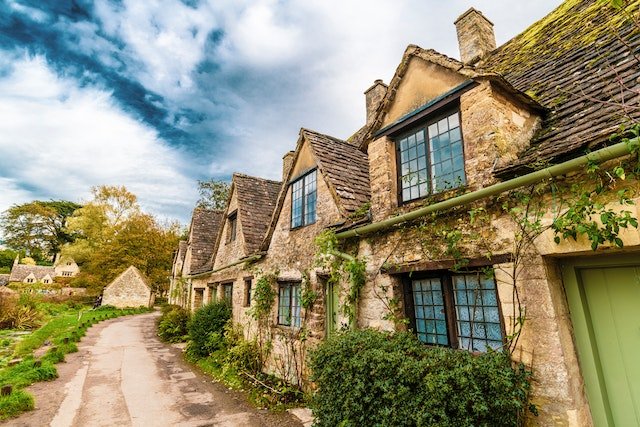 Last Updated on July 10, 2023 by
The Cotswolds in England is a stunning part of the UK with rolling hills, lush pastures and quaint villages. With its picturesque scenery and peaceful atmosphere, it has been one of Britain's most popular holiday destinations for years. From enjoying delicious local food and comfortable accommodation to exploring centuries-old countryside trails, there are so many reasons why you should consider booking a holiday in the beautiful Cotswolds this year. Read on to find out our top three!
Discover the picturesque views of rolling hills, thatched cottages and quaint villages
The Cotswolds in England are renowned for their stunning vistas of rolling hills, thatched cottages and charming villages. Getting lost amid the natural splendour of this area can be a magical experience. As you traverse the countryside, you'll come across an array of picturesque views that are sure to take your breath away. And don't worry about where to stay because there are plenty of options for a comfortable and unforgettable stay. From luxurious hotels to cosy B&Bs, the region offers plenty of choices to ensure visitors have an enjoyable and memorable stay. So, come and immerse yourself in the idyllic charm of the Cotswolds!
Take advantage of local activities including hiking and biking trails, fishing in rivers and lakes, and exploring historic sites
The Cotswolds region offers an abundance of local activities that are sure to delight every traveler. Immerse yourself in the natural beauty of the area with hiking and biking trails that wind through picturesque countryside and charming villages. Spend a relaxing day fishing in one of the many rivers or lakes that dot the landscape, enjoying the tranquility and peace that can only be found in nature. For history buffs, the Cotswolds is a treasure trove of incredible historical sites waiting to be explored. There are many places to stay in the Cotswolds, so whether you prefer a cozy bed and breakfast or a luxurious hotel, you're sure to find accommodation that suits your tastes. So pack your bags and get ready for an adventure-packed holiday in the beautiful Cotswolds.
Sample some of the best food in England with plenty of traditional pubs and eateries to choose from
If you're planning a trip to England and want to indulge in some delicious food, look no further. With an abundance of traditional pubs and eateries, you're sure to sample some of the best dishes the country has to offer. And what better place to do it than in the beautiful Cotswolds? This picturesque region offers plenty of places to stay and explore while satisfying your taste buds. So, whether you're in the mood for hearty pub grub or upscale culinary creations, the Cotswolds is the perfect destination for any food lover.
If you're looking for places to stay in the Cotswolds, check out this page!
Apart from that, if you are interested to know about Top Beach destinations in Tokyo then visit our Travel category.