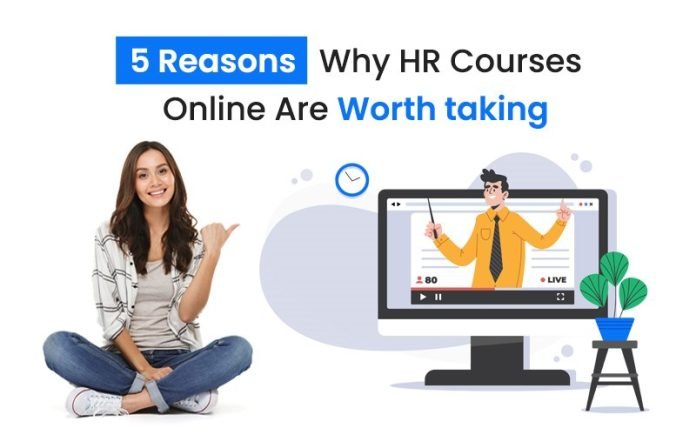 Last Updated on July 20, 2023 by
The most significant individuals in a workplace or business aren't only the ones who secure the largest contracts or achieve the greatest successes. Behind the scenes, the human resources team frequently makes these triumphs possible. These hidden heroes handle everything from selecting the most qualified candidates to resolving conflicts and establishing workplace culture. The HR team is the backbone of any organization. To get these tasks done efficiently, organizations also want to have the best HR team that is efficient at managing day to day work of the organization. Here is a primer on why taking HR courses online is worth taking and pursuing a career in the industry can be your next step.
1 – Global Relevance
All company kinds and industries can benefit from the skills, abilities, and knowledge people acquire while studying HR. Every firm needs a capable HR to carry out the day-to-day functioning smoothly and manage the workforce.
No organization can run without a skilled HR team who knows their work, they can definitely prove to be a guiding light on the dark roads for any business. HR courses have global relevance and it is accepted worldwide so opting for HR courses can help you stand out from the crowd. These courses are designed to keep in mind the latest industry trends so they upskill you and make you ready for the industry demand.
2 – Increases Opportunity for Promotion
HR industry has ample opportunities for career growth and also there are multiple possibilities for promotion and progress available on the HR career ladder. Just to pace up on this ladder you need to have your toolbox with the latest tools. Opting for HR courses can help you stand out and progress in your career.
Even people who begin at entry-level jobs sometimes find themselves moving up in a very short amount of time to substantially higher positions. Organizations appreciate and promote individuals who are efficient at their work and opting for courses can make you efficient at your tasks and you get to learn how to simplify the complicated tasks.
3 – Job Safety
Contrary to common perception, a long period will pass before technology completely replaces the human worker in most corporate settings. Therefore, the position of a skilled HR manager will have complete long-term job security in the near future.
The complexity and interest of HR responsibilities are constantly growing and expanding. The quicker speed of the company necessitates HR who are more adaptable and agile. The HR of the past focused more on payroll and recruitment tasks, but the HR of the future must manage talent, and improve the employee experience from beginning to end, from analytics to succession planning to organizational development to performance management, while still getting all the fundamentals of HR right.
In conclusion, there will always be a need for HR professionals who can learn and continuously improve their knowledge and abilities and so why keep upskilling, you will have job security.
4 – People Management
A workplace with contented workers is more productive. Nobody wants to work in a stressful or dull atmosphere. For many people, their office serves as a second home. As a result, professional connections, honesty, and principles are critical.
Everybody has their own principles, just as every location has its own ethics and values. The human resources department has a moral responsibility to protect the privacy and safety of its workers. The main job is to establish positive working connections with customers, employers, and employees, and to maintain a work-life balance by enforcing regulations without offending workers' feelings or beliefs. Enrolling in such courses helps you understand this better. Most of the certified Soft Skill Trainer have agreed that this skill is very important in the near future.
5 – Job Satisfaction
Job satisfaction is one of the most important aspects of a career in human resources. One of the most crucial considerations for employees when selecting a profession is job satisfaction, and working in human resources may provide a lot of it. You will be able to gauge the beneficial influence you have had on the workplace, even in a junior position, and you will see the immediate consequences of your efforts very soon.
Highlights could include giving a person a job within the firm, promoting someone from within, raising pay and benefits, implementing policies and procedures to increase worker morale and retention, and training and mentoring employees.
HR certification programs provide you with the assurance you need to perform your duties more effectively.
Apart from that, if you are interested to know about MBA in HR: then visit our Education category.