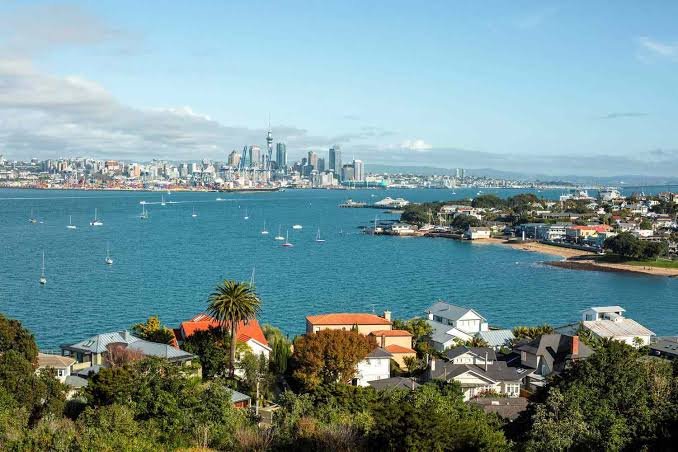 Last Updated on November 6, 2023 by Asfa Rasheed
Are you planning for a New Zealand itinerary? Then, you should be aware of the common mistakes that tourists make in this process so that you can avoid them.
Here are a few New Zealand Travel Tips. The thing to remember here is that this is an easy country to travel around. However, you should be aware of the common mistakes that people commit when they plan their trip to this country. When you are aware of these mistakes, you can avoid them such that your trip to this country will turn out to be the best and the most unforgettable:
Planning too much:
You might have heard the saying "too much of anything is good for nothing". Yes, you should plan your itinerary for New Zealand. But, too much planning can actually spoil your experience in this country. You should plan certain things in advance like accommodation. Even, you can plan the places to cover in advance. But, you should not plan the timing. Yes, you should go with the flow when exploring places. Only then, you can explore them with complete satisfaction. Otherwise, if you plan that you should spend this much time in a specific attraction, you will be in a hurry. In turn, you cannot enjoy the attraction to its fullest.
Trying to see too much:
Of course, you do not know when you will visit New Zealand again. So, if you have planned a New Zealand 10 day itinerary, you should not try to cover too many places. Of course, you might feel that you have only 10 days left. But, if you are in a hurry to cover places, again, you cannot enjoy exploring them all. So, do not stress yourself to cover a lot of places. Just visit every attraction in a relaxed state and take some stunning pictures for future reference.
Not caring for belongings:
You have decided on the best itinerary for New Zealand just because you heard that New Zealand is a safe place for tourists. Of course, the country is safe. But, unfortunately, tourists lose their belongings to thieves in New Zealand. Commonly, the thefts happen as the thieves in this country break-in the parked vehicles. So, if you hire a vehicle to explore places in New Zealand, keep your belongings like cash, cards and travel documents safe particularly when you are traveling in a remote area. Rather than keeping them in the car, it is better that you carry them with you and do not leave them in the car. Just in case, you are robbed, immediately report to the nearby local police.
Not giving others a friendly smile:
When you are in New Zealand if you come across some locals, be the first to give a smile. Most kiwis are good people. But, they shy away. So, if you are a person good at conversing with others, do not forget to open up. The kiwis will be ready to guide you with the utmost pleasure if you need help.
Conclusion:
So, keep the above-mentioned points as mistakes to avoid when you plan for New Zealand itineraries. You are sure to end up with the best trip to New Zealand.
Apart from this, if you are interested to know about Places to Live in New Zealand then visit our Travel category.