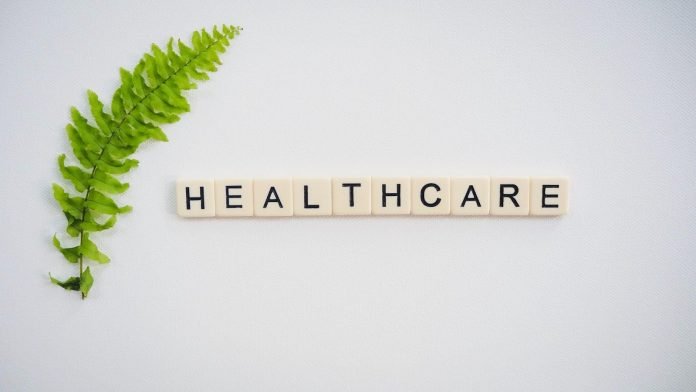 Last Updated on April 13, 2023 by asifa
Have you already chosen to pursue a career in the health sector? But what's next?
With numerous options available, it could be daunting for you to figure out a lucrative pathway in this industry. While some people are interested in big money, others want to save lives. Some people prefer challenges and various opportunities to learn throughout their professional life.
Thus, understandably, you may be confused about the ideal field for you. Luckily, this blog will offer valuable advice. The insights will help you understand the best choices in the healthcare industry, both in pay and job satisfaction. Let's go through the most lucrative career pathways in the health sector in 2022:
Psychiatrists
Psychiatrists diagnose, prevent, and treat mental disorders and diseases. They thoroughly understand the relationship between the brain and essential body functions.
As a psychiatrist, you can become a general, child, or forensic, who deals with alcohol or substance abuse recovery. It's a high-paying and professional medical field and ideal for people who can form effective interactions and are good listeners. Psychiatrists earn around $150,000 to $208,000 yearly.
Nurses
Nursing is among the top-rated and high-demand career pathways for males and females.
If you have a general knack for caregiving, you may want to be a nurse in the future. It's a fulfilling career for those who wish to dedicate their careers to helping others. To become a nurse, you will first need a BSN degree to enter the professional health sector. If you wish to enjoy more perks or become a nursing educator, the MSN degree will open new doors for you. The MSN salary packages are far more attractive! Based on the type of field you choose, you could earn somewhere between $95,000 to $111,680.
Neurologists
These doctors are responsible for diagnosing, preventing, and treating diseases related to the nervous system like the spine, nerves, and brain. It's among the most complex and challenging fields. You may have to deal with patients who suffer from nervous diseases such as neuropathy, Parkinson's, Alzheimer's, stroke, etc.
In order to become a neurologist, you will need to enroll in a medical school, pursue a degree, and follow it up with a neurological residency. After that, you can even earn certifications or specialization in this department. On average, neurologists in the USA earn $280,000 or more every year, making it one of the highest-paid jobs in the health sector.
Physiotherapists
People who are disabled, injured, or need assistance with physical movements, often take services from physiotherapists. They offer helpful advice and insights to enjoy increased freedom of movement and avoid diseases related to physical health.
You may have several lucrative sub-categories to choose from as a physiotherapist. You may become a sports injury consultant or help patients during cancer recoveries. Some are trained to work only with children, while others educate the elderly. Physiotherapists make around $80,000 per year. Compared to the other industries, it may seem less. But if you open up your private practice, you may earn more.
Surgeons
If you're interested in operations, you have multiple options in the surgery profession. It's a well-paid and deeply satisfactory career in the health sector in which you can make a significant difference in someone's life. Per the available statistics from Indeed, US surgeons make more than $299,000 yearly — a compelling choice in terms of the pay scale.
You can go for one of the following types of surgeries:
General Surgery:
General surgery gives you a chance to carry out a wide range of surgeries such as hernia, breasts, kidneys, or gall bladder operations.
Specialized Surgery:
Some want to enter a specific field and become an expert in it—for example, a cardiac or neurosurgeon.
In any case, surgeons have to bear immense responsibilities and may need to work long hours, due to which their life could get a bit hectic. Keep these factors in mind before you pursue a career as a surgeon.
Oncologists
Last but not least, oncology is in high demand right now. With the increasing cases of cancers, the need for reputable and accomplished oncologists is continuously on the rise.
Oncologists are responsible for diagnosing, preventing, and treating various types of cancers such as breast cancer, lung cancer, prostate cancer, and more. Besides a medical degree, you may need professional certifications and internships in cancer departments to become a successful oncologist. Moreover, it would be best to be compassionate, observant, and keen interest in cancer research updates. Oncology pay is mind-blowing. You can earn around $300,000 in the US, and it increases as you gain experience and knowledge.
Final Thoughts
We hope you have learned a great deal about the best lucrative career pathways for you in the health sector. Of course, all this info can be hard to process at once. You may want to discuss with experts or professionals and inquire about their job responsibilities and career growth. It'll help you get an idea about what to expect once you enter the industry.
Additionally, it's essential to look at the subjects you'll need to study. Some studies may require knowledge of medical and mathematics. So if you're not good in either, you may need tuition later on.