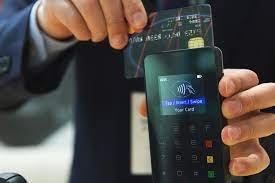 Last Updated on September 9, 2023 by
Personal loans have been successfully helping people fill the gaps in their budget for years. They are comfortable, collateral-free loans that can be availed without heavy documentation. Whether it is a medical emergency, a travel requirement, or even a month-end cash-crunch, a personal loan helps fuel all your needs. With the advent of technology, taking personal loans have become much easier. You don't have to visit a branch or file a hand-written application and wait to get your application processed. You can now get personal loans online. From application to disbursal, lenders offer a completely digital process through websites and personal loan apps for availing loans. Read on to know more.
What are the eligibility criteria for an online personal loan?
The general eligibility criteria for an online personal loan are:
The applicant should be a resident citizen of India.

Should either be an employee of a private limited company, public sector undertaking or be self-employed.

Must be between 21 – 60 years of age with a specified minimum income of the applicant.

For Self Employed: The minimum yearly profit after tax set based on profession/industry
You can even use your lender's personal loan eligibility calculator to determine the amount you are eligible for.
How Can You Avail a Personal Loan Online?
There are two ways of applying for a personal loan online:
Through the lender's website:
Step 1: Visit the lender's website and go over their eligibility criteria and interest rates. You can even take a look at their personal loan eligibility calculator.
Step 2: If the loan amount, interest rates and tenure are suitable to you, fill in a quick application form and submit your documents.
Step 3: The lender will begin processing your loan after verifying your documents. If it is an instant personal loan, the amount will be disbursed to you in no time.
Through the lender's online loan app:
Download the Fullerton India Personal Loan App On your mobile phone. Enter your mobile number. Please note that this number will be registered with the lender for all future communication. So, it is best to put in an active number.

Enter the OTP sent to your mobile to verify your number.

Enter your personal and employment details.

Enter your bank account details such as the name of the bank, account number, branch, etc. This will be the account where the amount will get disbursed if your loan gets approved, so please enter the details carefully.

Upload documents on the instant loan app as indicated. Click Submit after reading the terms and conditions of the application carefully.

Your loan application is complete.
What are the documents you need to submit for an online personal loan?
The standard documents needed to avail a personal loan through a website or an online loan app are:
Duly filled and signed application form

Proof of identity

Proof of address

Proof of age

Salary slips for the last 3 months (for salaried)

Bank statement for the previous six months

Income tax returns or form 16

Proof of Income / financial statements (for self-employed)
Why Should You choose a personal loan online?
Here are some benefits of opting for a personal loan online through an instant loan app:
Convenience:
Don't stand at the branch or wait for hours to meet with a representative. You can easily apply for a loan according to your convenience at your own time.
Ease-of-Access:
A personal loan app or website does not ask you to upload heavy documents. can even save a copy of all the loan documents on your device for future use.
Round-the-clock services:
You don't have to cut-short your workday to apply for a loan. You can apply for a loan in the middle of the night in an emergency.
You can apply for a personal loan online only with a few clicks and taps through your laptop/mobile device.
Read More: Loan Against Property or a Gold Loan: Which is a Better Option for You