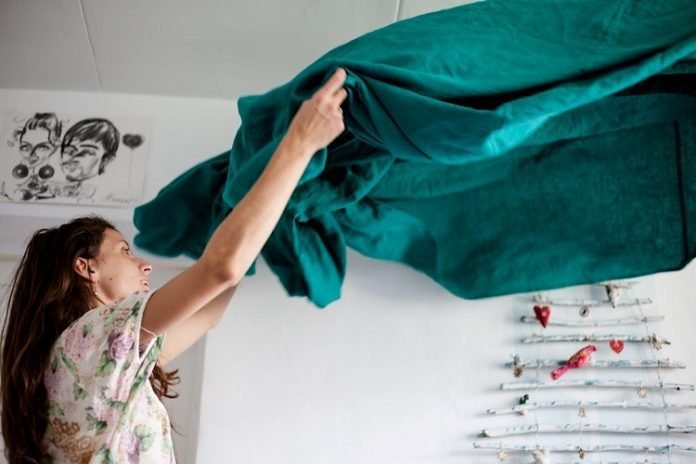 Last Updated on July 7, 2023 by
Family assistants are the latest development in the home care environment. While they've always existed in various iterations such as PA, nanny, and au pair, none of these roles embody the broad skill set of a family assistant. Suppose you're wondering why you should hire a family assistant, or you're asking, "What does a family assistant do?" Then take a look at our handy guide below and find out six of the most notable benefits of a family assistant.
What Is a Family Assistant?
A family assistant is someone who helps with all aspects of your life, from organizing to cooking meals, cleaning up after yourself, doing laundry, shopping for groceries, managing admin, and booking appointments.
A family assistant can be an employee in-house or through an agency specializing in this type of work.
Family Assistant vs. Nanny
The main difference between hiring a nanny and a family assistant is that a nanny will only help with childcare while a family assistant would support the parent. Also, a nanny usually works on a per-hour basis.
That said, a family assistant may charge by project or even month. What they charge is often negotiated at the time and depends upon their agreement with you.
Benefits of a Family Assistant
Having a family assistant was once seen as a privilege of the elite. But no more! These roles are becoming more popular as people break down the stigma around asking for help.
The most affordable means is to offer free accommodation for a reduced rate. So here are some key advantages of hiring a family assistant.
1. You Can Save Time and Money
If you have kids, then it's likely that they will need help around the house more often than not. That means that if you want to save time and money on household chores, hiring a family assistant may be one way to go about it as well as saving time. Having a family assistant also saves you money in ways you never imagined.
Most of the money-saving comes from living a happier, healthier lifestyle. Examples include fewer takeaways and less need to replace broken items.
And, if you're in a well-paid job, you can use this time to earn more money than the assistant charges per hour or task. That way, you're in profit and can justify the expense.
2. Support Your Child's Development
A family assistant with extra qualifications can also support your child's development. They do this by offering one-to-one support. For example, some assistants can teach anything from reading skills to emotional intelligence.
For families with additional needs or mixed levels of support required, it's a blessing. Having another person to homeschool, especially in today's pandemic society, is a welcome level of support in the home. It can make or break families with one child with additional needs where the other child feels ignored.
3. Improves Your Mental Health and Well-Being
Hire a family assistant to take over some of the responsibilities of parenting or chores. It allows you to focus on things like career growth and having quality time worry-free. The result is a happier, healthier parent that the kids enjoy being around.
It's a well-known fact that parents who are autistic or have ADHD struggle with everyday tasks. It's a trait otherwise known as Executive Dysfunction. For these parents, this kind of help is the most enriching experience. It means everything to them.
4. Gain a New Friend
The right family assistant also becomes a best friend to the family. In a professional way, of course. But suppose there's no chemistry between the assistant and your household. The chances of a successful working relationship are very slim.
Having a family assistant can improve your mental health and well-being because they provide companionship and unconditional love. It gives you peace of mind knowing that there is always somebody available when needed.
5. Perform Better at Work
Better performance at work can mean two different things. The burden of everyday life is reduced for everyone, thus providing a clearer mindset to perform to the best of your working ability. But also, if you run your own business, a family assistant can help with the admin tasks and support in your weak areas.
Many family assistants are well-versed in admin work, and some of them are parents with degrees. While their children are in school, they are more than willing to help people run their businesses.
6. Be Your Life Coach
It's not always in the job description, but even if they don't offer life advice as a service. Their existence in your life proves inspirational.
The best family assistants have unique traits possessed by very few people. They have unmatchable charisma, enthusiasm, and optimism. That is down to their desire to see others succeed.
That makes them great life coaches, even if they don't know it. They're great at spotting any weaknesses you're struggling with within your life. In doing so, they can help you overcome your barriers.
How to Hire a Family Assistant
Now you've decided a family assistant is for you, take a look at your local job boards or online. See if anyone is available for recommendation. You can use dedicated sites and companies such as Muffetta with excellent reviews.
Family Assistants Are Life-Changing
There's no denying the value of a family assistant to the right home. With the proper support, you'll find you are happier and healthier. And best of all, you'll have a new lease of life you never knew you had.
Keep reading through our other articles for more inspirational content!
Read More: Some Healthy Tips For Your Next Trip
Apart from that, if you are interested to know about Virtual Assistant then visit our Business category.