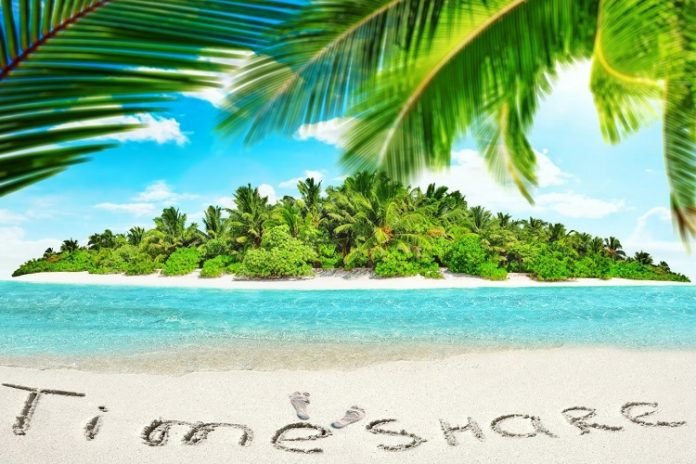 Last Updated on August 6, 2022 by
The daily lives of people around the world were completely turned upside down with the outbreak of the coronavirus pandemic. With social distancing, lockdowns, quarantines, and remote work and school, many people found themselves spending a lot more time at home than they were used to.
Considering this, it's no wonder that Americans seem particularly eager to go on vacation. In 2021, one-third of Americans planned to go away on vacation, more than half of which were getting out of dodge by traveling at least 500 miles away from where they live.
There are a lot of different ways to deal with your accommodations when it comes to your vacation getaway. One option is buying a timeshare. While this can be the right choice for some people, there are a number of mistakes you can make in the process that you'll likely want to avoid.
What do you need to know about buying a timeshare and the common mistakes people make? Let's take a look at what you need to know.
Purchasing a Timeshare as an Investment
It's important to understand that when you buy a timeshare you are not buying an asset. Instead, you are buying a liability. You are not going to make a profit if you decide to sell the timeshare.
While some people still might think that the cost is worth it for them, it's a mistake to assume that you'll be able to make money when you decide you no longer want to have your timeshare.
Giving in to High-Pressure Sales Tactics
It is common for timeshare sellers to create a high-pressure environment, encouraging you to act without thinking things through. You will want to instead step back and make an informed decision once you have received all the necessary information.
You'll want to ask about maintenance fees and read the contract thoroughly. You'll want to research online about whether or not this is an avenue that makes sense for you. Don't fall prey to pressure from salespeople who are trying to get you to act on impulse.
Not Negotiating on the Price
As soon as you purchase a timeshare, the value goes down. In this way, it's much like buying a brand new car. After purchase, a timeshare can lose 40% of its value or even more.
You will want to look around online at the different affordable timeshare companies to get a sense of how much comparable units are going for. You can also ask a broker to help you understand the approximate value of a timeshare.
(Are you wondering where you can find Disney Vacation Club resales? Check out these DVC resales.)
Not Being Realistic About Your Vacation Needs
Buying a timeshare only makes sense if you're going to use it. You will want to think about when you go on vacation and where you will want to go with some regularity.
Where are you most likely to travel? What time of year is best for you to take a vacation? Timeshares are taken out in week-long increments for periods of time.
You'll want to find a timeshare in an area that you know and like. If it simply isn't practical for you to visit the destination, then you're just going to be wasting your money.
Not Doing Research
It's easy to just listen to what the salesperson says, but doing so would be a mistake. You'll want to take on the whole timeshare thing as a little bit of a project.
You'll want to understand exactly what a timeshare is, first of all. It is a shared ownership model in which there are a number of purchasers. They own allotments of usage within the same piece of property.
This is a form of what is known as fractional ownership. Fractional ownership is where buyers are purchasing the right to use and occupy a unit during a specific time period.
You'll also want to look into the different companies, prices, and the downfalls of timeshares. You'll want to seriously consider what it is you are looking for and whether or not a timeshare is the best way to get that.
Impulse Buying
We're all guilting of making impulse purchases sometimes. However, it's best to save this kind of behavior for when you spot that candy bar in the checkout line at the grocery store. When it comes to something as expensive as a time share, you won't want to act on impulse.
Timeshare companies often set up scenarios where there is some pressure to make a decision right away. This can lead people to act on impulse rather than to step away and consider their options. Timeshares won't be going anywhere, and it's best to really invest in making the right decision for you.
Not Considering Maintenance Fees
Many people completely forget about maintenance fees when they're getting a timeshare. These are basically like the fees that you owe to your HOA if you live in one. The cost of these fees is distributed among the various owners to help keep the property in tip-top shape. Annual maintenance fees, additional property fees, and other fees are in fact, one of the biggest reasons why someone might want to exit their timeshare contract. If you are one of those people looking to cancel their timeshare contract, then check out this article to learn how to write a landex resorts timeshare cancellation letter.


Buying a Timeshare: Is It Right For You?
Some people like timeshares because it gives them peace of mind that they can experience the same resort vacation year after year without any unexpected and undesirable surprises. Since timeshares are typically located in desirable vacation getaways, some people might find it's the most convenient option for their favorite place to unwind.
Others appreciate the resort-like services and amenities that come with timeshares. With more features and larger than a typical hotel room, timeshares can feel more comfortable. On the flip side, the cost of ownership can be quite high overall. Other people might not like the lack of flexibility it offers and the fact that they aren't a good financial investment.
Did you find this article about buying a timeshare helpful? If so, be sure to check out the rest of our blog!
Read More: The Ultimate Guide to Owning a Timeshare With Hilton Grand Vacations