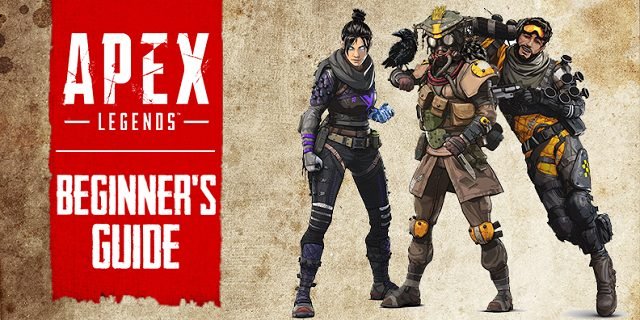 Last Updated on April 13, 2023 by asifa
More and more players join in the matches of Apex Legends, and they expect to be the only winner in the matches. However, because of its battle royale mode, it is not easy for players to survive in the end. So, if you want to have a good experience in the matches, you should know some essential tips about how to play well in Apex Legends. In addition, if you need some essential items in Apex Legends, you can buy Apex Legends Coins to purchase them easily in the game.
You Should Choose A Suitable Legend
There are 14 different characters for players to choose in Apex Legends. Different legends have different passives, tactical and ultimate abilities. Instead of these perks, all characters have the same gaming experience. They move at the same speed and use the same gear in the matches. So, if you are not familiar with each legend in the game, you should try to use each legend in the matches in order to choose the legend you like. You will master the information of legends in the game through a lot of matches, and you can decide which one to play in the match.
You Should Stay With the Jumpmaster in The Team
Just like other battles royale games, players always drop from the sky first during playing Apex Legends. One player of the team will be resigned as the Jumpmaster. The Jumpmaster decides the location that they will land and other can recommend the locations to him. As the Jumpmaster, you should obey the rules of him and team cooperation will help you a lot in the matches.
Then, you should avoid separating from your team, when you are attacked by others, you teammates will come to help you soon. You should remember that you can't land in the same spot with your teammates, because you will not have gear to pick up. As you are going to land in the spot, you need to find other near spots for gear. And you can also help your teammates in time.
You Should Cooperate with Your Teammates and Use Your Abilities of Character
When you have picked up some gear and stay with your teammates, you should cooperate with teammates to make your team survive longer in the matches. You can make a good combination with Bangalore, Gibraltar, and Lifelife, they can provide with the team with perfect balance of defense, offense, and support. Different legends have different abilities, you should try to use the right ability during playing the matches.
You Should Pick Up Gear Carefully
When you are moving in the various spots in Apex Legends, you should look for gear carefully, because there are only eight slots for you to use in the beginning, and you will have to find suitable gear to improve your character, such as different kinds of ammunition, grenades, and health shields. You can also increase six slots when you find other backpacks in the spots. So, you need to focus on the process of searching items in the game.
When players land in the spots, you are going to pick up everything you can find. As you have picked up one or two weapons, you should take care of your backpack. You may meet some incompatible ammunition. You should throw them away in order to empty enough room for your extra weapons or gear.
When you pick up new weapons, you may find that the relevant ammunition is close to them. You can carry the right ammunition in your backpack and help your teammates in time.
Most of players expect to have a good experience in the Apex Legends, you will improve a lot with these tips when playing. If you want to collect more skins of weapons or gear, you can Buy Apex Legends Apex Coins to gather them easily. There are cheap prices about Apex Legends Apex Coins on z2u.com.