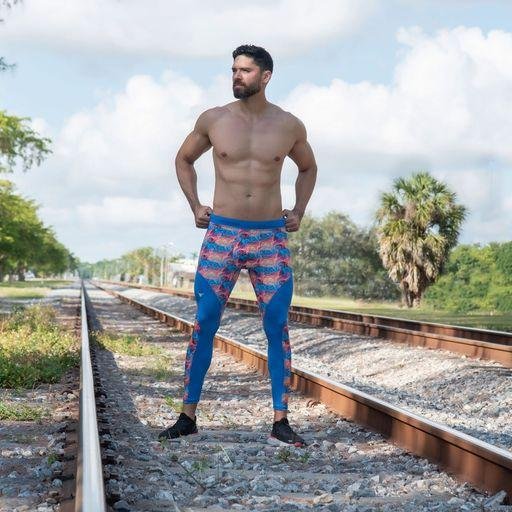 Last Updated on March 1, 2023 by
Know about Are Meggings Only For The Gym? Matador Meggings
Restricting meggings to gym is like limiting Jordan's to gym shoes. Falling into the category of high-functioning athleisure wear for men, meggings are perfect as gym wear. However, by optimizing critical aspects like functionality, comfort, durability, and design, the founder of Matador Meggings, Valentine Aseyo, has transformed meggings into high-performance athleisurewear specifically designed for the male anatomy. Before telling you why meggings are more than compression tights for the gym, let's answer a few burning questions.
Why do meggings sound like leggings? Is it a coincidence? Or do they have a familiar origin story? Do you smell a love of puns when you hear the word?
You're not wrong, you know.
What are meggings?
Meggings are compression leggings specifically designed for the male anatomy. Some would say that it is one of the most crucial innovations in recent times in the world of fitness and athleisure. They are more commonly known as "men's tights" in certain parts of the world, but they differ from regular compression tights.
Where can one wear men's leggings?
Men's leggings are the perfect clothing for various sports and activities, and it doesn't have to be for just gyms. It's useful for:
Running
Forget your flappy shorts if you like to go for runs and are desperate to find a way to avoid "runner's rash" that happens from chafing. For marathon runners, it's a staple.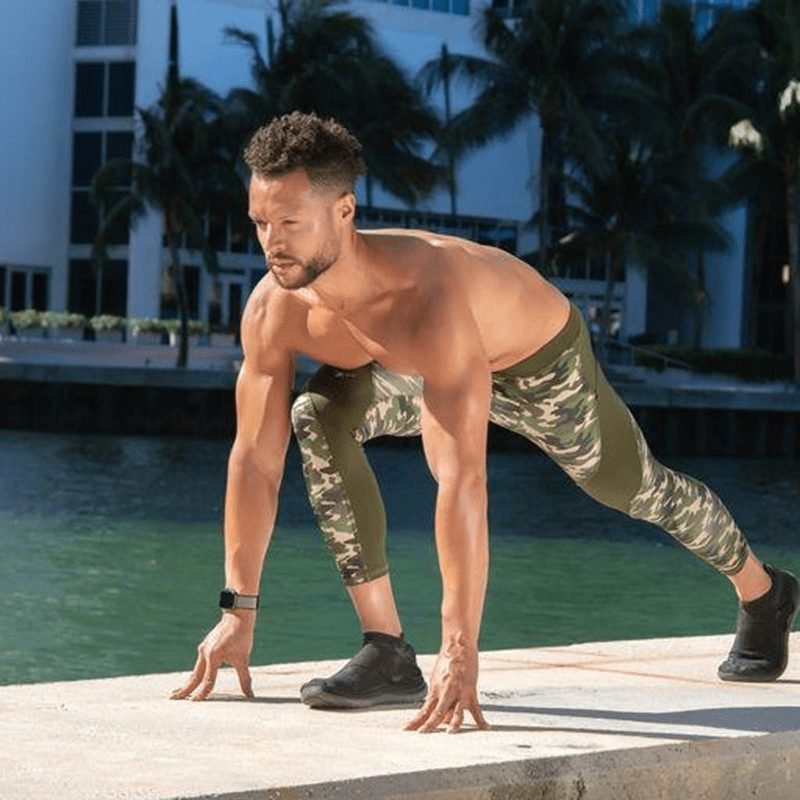 Cycling
Cyclists, like runners, also get rashes from intense chafing, and meggings have found a home in the cycling community for years.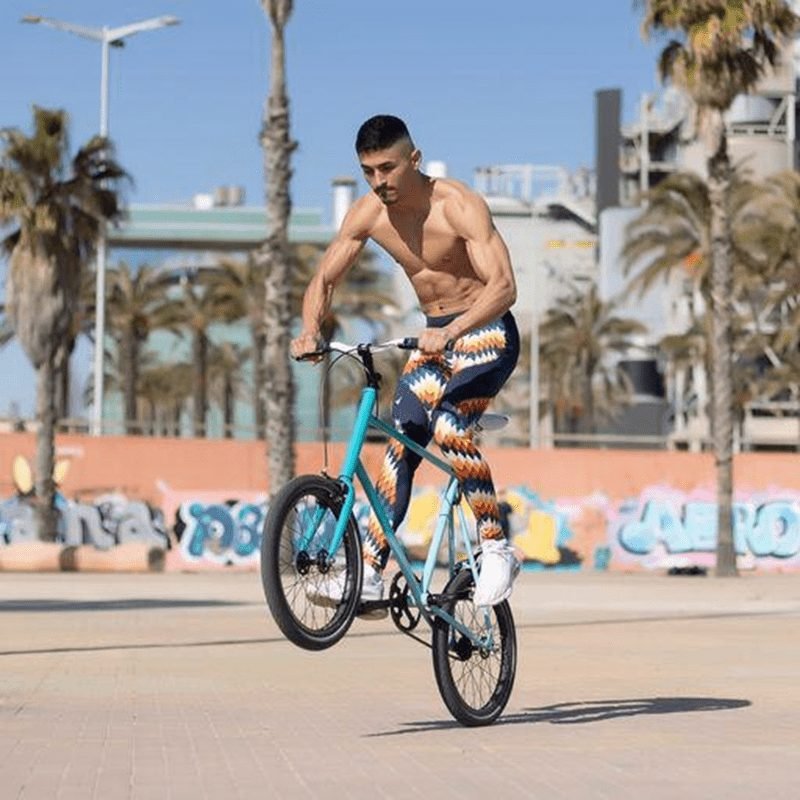 Yoga practice
If you are a yoga practitioner, give meggings a try for your next session if you haven't yet, and you will be amazed at the flexibility they offer. When the fabric creates the least resistance, your body can bend the way you want.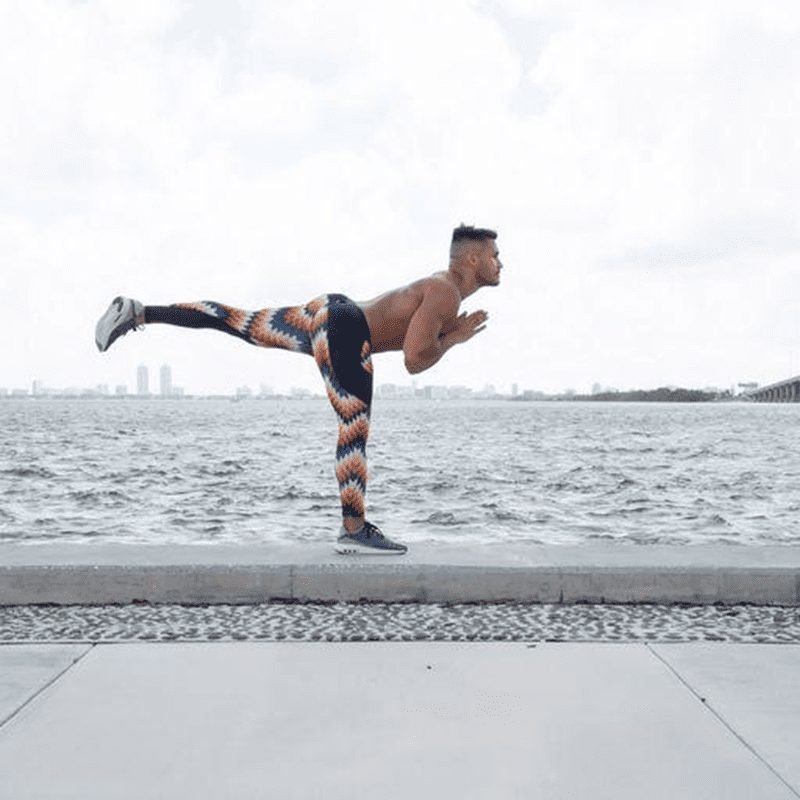 Snowboarding and Skiing
Underneath all those layers to keep you warm, meggings are the best clothing if you're into adventure sports like skiing or snowboarding. It keeps your blood flowing and helps you maneuver moves that can help you under challenging angles with ease.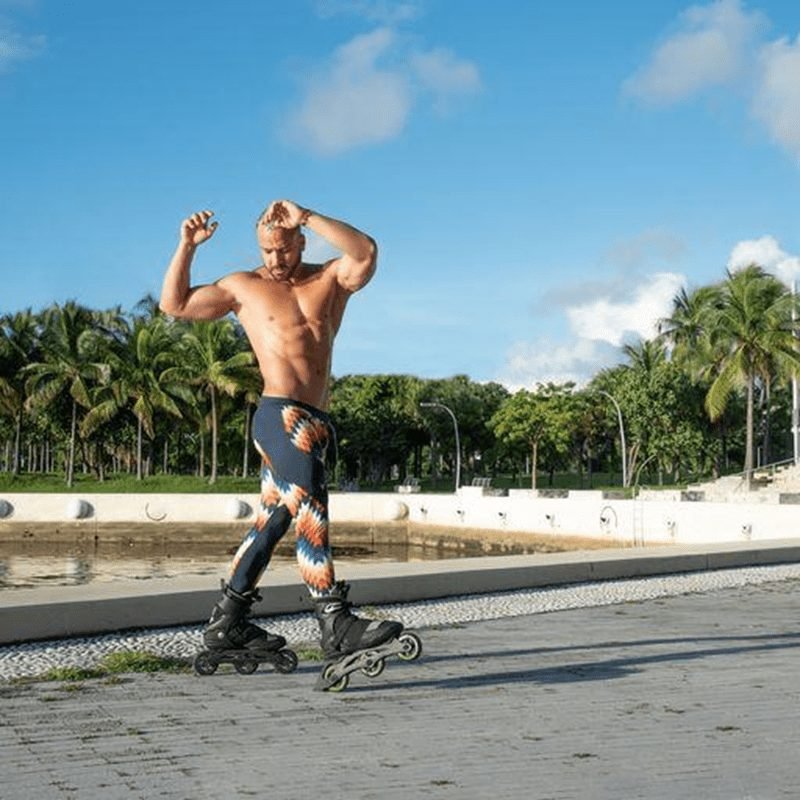 Surface-water sports and scuba diving
Needless to say, meggings also help you maximize your body's potential in the water. In times of prolonged exposure underwater, they can help scuba divers resist the water pressure from affecting their blood vessels. Meggings are your wingman if you're into surface-water sports/activities like kayaking, surfing, rowing, or wakeboarding.
Concerts and festivals
From festivals like Burning Man and Coachella to long, open-air concerts, thousands of people find respite in meggings for hassle-free travel, low risk of sweating, and ease of movement.
Casual wear
Meggings are worn casually now. Gone are the days when you had to be an athlete or a fitness freak to don one. Meggings, today, are fashionable, highly durable, and are getting more affordable year after year. Wear it while going to the market or running errands. I mean, who hates comfort?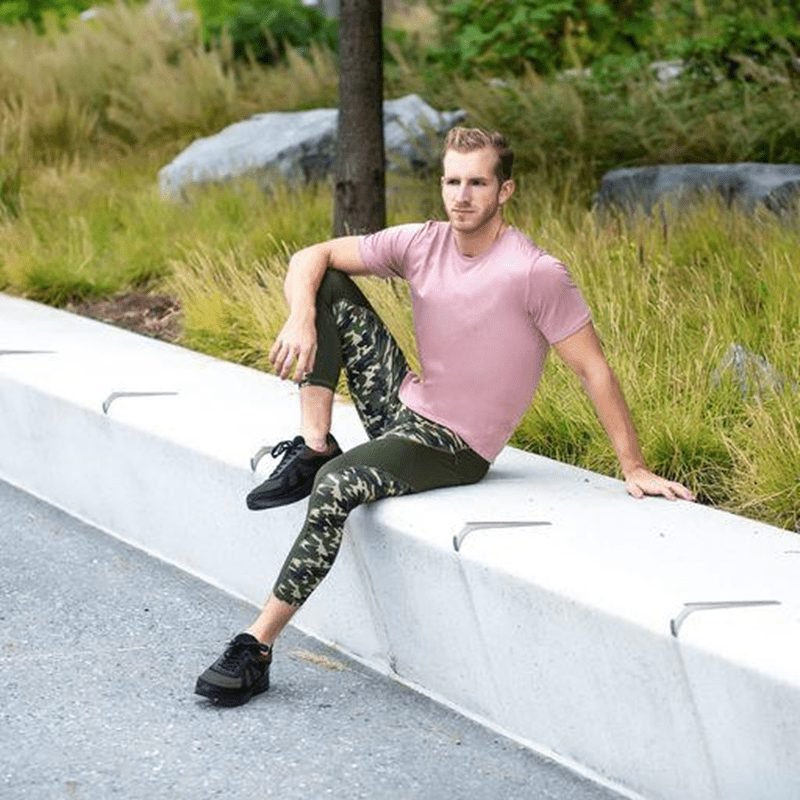 Can someone wear meggings outside the gym?
Meggings might have started their journey from the gym, but today, you can see people worldwide embracing them as comfortable clothing. What began as compression menswear has now evolved into a fashion statement and a way of life, if you will. From celebrities walking their dogs with meggings on to basketball players or even your food delivery executive, the gym is just a part of what meggings are associated with.
USPs of Matador Meggings
Matador Meggings has re-engineered athleisure clothing for the modern man in a way where there's no need to compromise on comfort, style, or functionality. Most compression leggings are not suitable for daily wear, and that's what Matador Meggings has tried to change.
Besides comfort and style, their meggings have an open pocket for phones, a zipper pocket for other valuables, and a loop to hang your t-shirt or towel. Their fabric has sweat-wicking properties favorable for prolonged use. They also have an inner drawstring and a non-slip waistband to avoid embarrassing situations. If this weren't enough, they would provide a soft cup to conceal the Visible Penis Line (VPL), which is easy to remove when you don't need it.
Why should one wear meggings?
Besides convenience, there are quite a few benefits to wearing meggings, in case you're wondering.
They increase blood circulation and have been highly beneficial for patients recovering after surgery and those with low blood pressure.
They help you stretch your limits and enhance your performance by boosting the oxygen level in your muscles.
They help you recover faster from injuries by removing lactic acid from muscles.
Some studies show that athletes feel less fatigued and agile when they travel wearing compression clothing.
Whether an athlete or a fitness enthusiast, they help you avoid deep-vein thrombosis or DVT.
They heighten your sense of movement and awareness and help you balance your body better.
The modesty cup helps you avoid accidental injuries if you're into extreme sports or other strenuous physical activities like cycling.
They are very light and can withstand extreme conditions; hence, they are durable.
Why not? It's 2022. Why should women have all the fun?
Best selling products
Matador Meggings have been able to serve numerous clients over the years with their collection of athleisure clothing, catering to consumers from all walks of life. Even though meggings are what they are known for, they also offer compression shorts, t-shirts, and tank tops for the modern man with zero compromises on style or comfort. If you are a bike enthusiast, Matador has biker shorts and meggings for you as part of their line of offerings.
Conclusion
There's no debate that gyms and men's leggings are made for each other. The modern rendition was possibly innovated to provide a comfortable solution for men in the fitness and sports industry. Still, meggings are way more than that now. It is high-performance athleisure wear that protects you from injuries and paves the way for people to accept themselves and others around them. With innovations in style and functionality, Matador Meggings are contributing to the worldwide movement of body positivity and reinforcing the agency of unrepressed self-expression to the ones donning them today.
Apart from this if you are interested to know about How to lead a healthy lifestyle then visit our lifestyle category.