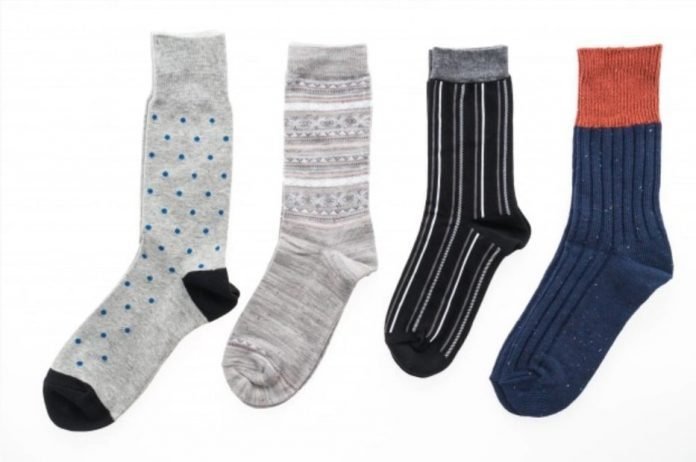 Last Updated on September 12, 2023 by
Would you want to wear socks that you could use for a casual night out with your friends, and then you don't need to worry if you decide to shoot some hoops? The fact is Athleisure socks for men and women offer that versatility; however, the question we have today is, will It be a trend or fad that will go away once things quiet down, or will is it something we will have for the long haul?
So, if you want to know what precisely athleisure socks are and if you'll be able to buy them at a later time from places like VillainInside, we suggest you keep on reading.
What are Athleisure Clothing Articles?
Well, the term athleisure is a combination of two base words – athletic and leisure. These two words describe any article of clothing that can be used for casual wear and sports.
From sneakers and socks to t-shirts and pants – any article of clothing that can allow you to maintain a casual clothing style and help you play sports without worry is what athleisure clothing is all about.
The Materials behind Athleisure Clothing
Not all materials are the same, which holds true for fabrics as well; they have unique properties that set them apart. Many factors need to be looked at, from being creaseless and water-resistant to absorbing sweat to keep you dry. We'll be discussing some of the materials below:
Nylon:
Initially made to replace silk as a tougher alternative with the same shine and gloss, nylon is very tough and crease-resistant. It can be printed on and washed multiple times since it does not absorb water.
Polyester:
is a plastic-based fiber used in combination with other fabric materials such as cotton. It has high durability and strength that is less than that of nylon. It is used extensively in athleisure wear.
Merino Wool:
Made from the wool of Merino Sheep, this has some excellent moisture wicking and anti-bacterial qualities that make it an ideal choice as merino wool socks.
Trend Vs. Long Haul
When a particular item is a fad or a trend, it usually does well and is found abundantly for a short time until something else becomes the in-style item. However, something that is in for the long haul is something that you will find to be available at any time.
It is usually something that fulfills a purpose and hence is made a part of everyday life and made standard, although there are exceptions. We will look at some clothing trends that are no longer in use and those that are still going strong:
Temporary Trend:
Baggy Harem Pants
Acid Wash clothing
Ankle-high Wedge Sneakers, to name a few.
Long Haul:
Straight-fit types of Denim
Chunky Sneakers
Crew-neck t-shirts, to name a few
So, where do Athleisure Socks come in?
Versatility and multi-tasking is the name of the game; the more services and benefits a product can offer, the more it is coveted. Merino wool socks in the summer are a perfect example of athleisure socks; they can be worn with ease for a casual outlook, yet they do equally well where sports are involved.
These merino socks not only keep your feet dry, but they have anti-bacterial properties that make them odor resistant. Also, they are hypoallergenic; when you find so many qualities and benefits in a single item, its chances are that it will be in for the long haul and not just some trend that will disappear.